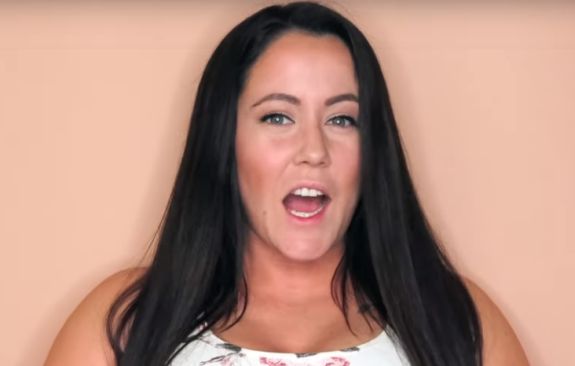 Jenelle Evans took to her YouTube channel on Friday to answer questions from her fans, discussing recent rumors, her current marital status, her relationship with her baby daddies and even…what the hell she plans to do with her life now that she's (almost) a twice-divorced unemployed mother of three!
In the 24-minute video, Jenelle rambles on about a lot of stuff. Here, though, The Ashley has cut things down to only the interesting and juicy stuff!
On how she's doing:
Jenelle made it clear multiple times during the video that she takes care of two of her kids all by herself with NO daycare for her youngest, Ensley. (Of course, Jenelle currently has no job and is not in school, so that's not surprising that she doesn't need daycare.)
"I'm doing great, laying low lately, taking care of the kids, just bein' a mom. And I've been taking care of Ensley during the day…who does not go to daycare," she said.
On how she's trying to be mentally healthy:
"I've been seeing a therapist since the beginning of November. She's been helpin' out a lot," Jenelle insisted. "Instead of [me] making decisions very quickly, or getting upset, or having no one to talk to, I literally reach out to her all the time. Since Ensley's home full-time, I can't see [the therapist] in person a lot. She does live where I'm at. We have video chat sessions a lot which is very helpful, because I stay on top of it every week and I'm always talking to her.
On possibly getting back together with her second baby daddy, Nathan Griffith: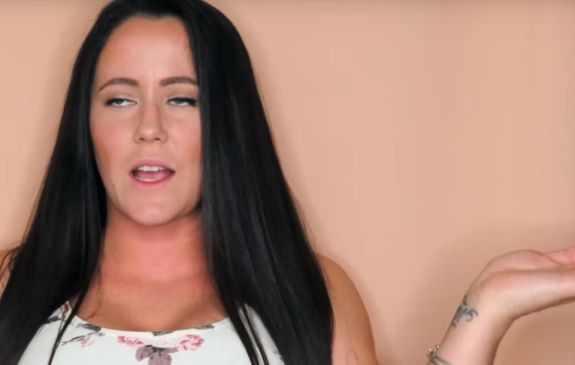 Jenelle denied that she and Nate were once again knockin' boots.
"No, definitely not," she said.
She confirmed that she and Nathan no longer have a good co-parenting relationship.
(The Ashley will give you a moment to recover from the shock.)
"We've been co-parenting lately and not really getting…we were getting along but now we're not because I guess we're just not on the same level.
Jenelle then implies that Nathan wants her desperately (as you do…)
"He wants…he likes me A LOT, I don't, like him like that anymore," Jenelle said. "So, I'm trying to keep things civil and just co-parenting. That's it."
Later in the video, she brought up Nathan again.
"He has some issues of his own he needs to sort out," Jenelle said.
On whether or not she's back together with her third baby daddy, David Eason: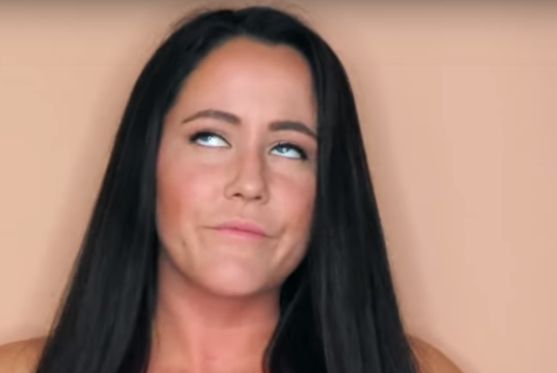 Despite the fact that Jenelle and David were photographed last week in Nashville looking very cozy, Jenelle stated that they are not back together.
"I'm just co-parenting," she said. "I'm just trying to stay out of court, trying to keep things civil between all parties and I just want to do my own thing. I'm single now and I need to venture out. I need to think about my future, my kids and what I'm going to do in life. And I don't need any distractions at all. I noticed that guys can be a big distraction."
She later talked more about their current situation.
"Yes, we are living separately," she said. "David lives at the old house [aka The Land] in North Carolina, and I live in Tennessee. I live around Nashville, the outskirts of Nashville, but I'm not telling you where…I have my own apartment and I still have the old house [on The Land], so I just stay here in Tennessee for now.
On the photo of her and David that was recently taken:
"I was in Downtown Nashville, taking pictures with my photographer, and David was in town for the court date," she said. "He asked to see Ensley and while I was takin' pictures he was seein' Ensley and we had lunch and then he went home. That's it."
On her current marital status:
Jenelle confirmed that she is still separated from David, and addressed why she has yet to file for divorce from him.
"In the state of North Carolina, you first have to be separated for a complete year to even file for divorce," she explained. "In the state of Tennessee, you have to live there for six months to be a resident and you also have to be separated for six months in order to file for divorce. So that's why I haven't filed yet."
On her short-lived romance with Herbie Wilkinson: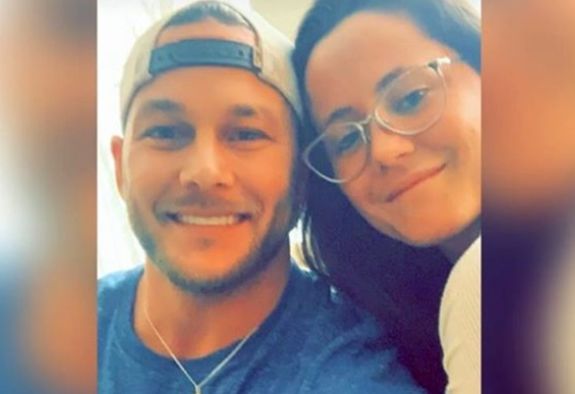 Jenelle was pumped and dumped earlier this month by Boston local Herbie Wilkinson, whom she had been talking online with for several months and went to see on the East Coast over New Year's. When she was asked who her new boooooyfriend is, Jenelle said, "Nobody. Trust me.
"That Boston thing was nothing! I might explain it to you guys later but not right now," she said. "I'm trying to cover people's privacy."
(In case you're wondering…this is what happened with Herbie.)
She does circle back to HerbGate later on in the video, though.
"So I went up there and I stayed for a few days and I came back home," she said. "I really can't say much you guys. I really want to tell you more but certain people would be mad at me so I'm trying to be nice and keep things civil."
On why she moved to Tennessee: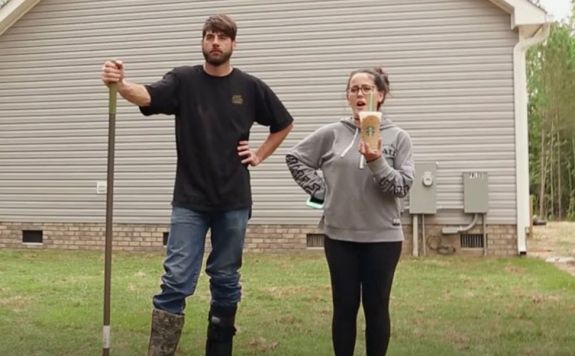 "I have plans for my future and there's more business opportunities here, so that's one of the main reasons why I came here," Jenelle said.
She also denied that she fled to Tennessee because she had a potential soulmate there.
"It wasn't because of another guy; it was to get away, clear my head and do more business opportunities."
On the current state of her relationship with her mother Barbara: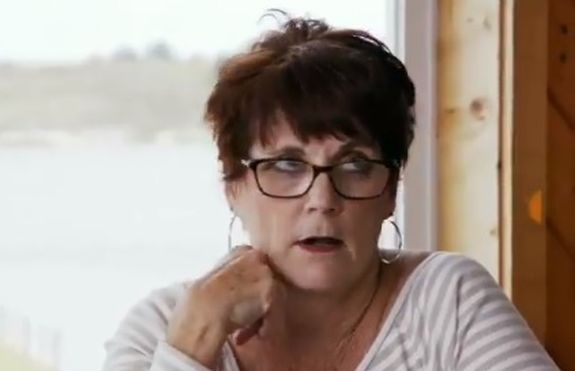 It appears that things have gone a little sour between Jenelle and her "mot-ha!"
"It's the same way; it's on and off everyday," Jenelle said. "She can have a good day, she can have a bad day. She'll bring up a bad topic that I don't want to talk about and wants to argue in. It all depends on her mood that day."
On her plans for the future:
Jenelle says she has big plans to keep her mug in the public eye.
"I'm planning to keep my YouTube channel up and going because I really want to connect with you guys, I want to connect with my fans more," Jenelle said. "I think it's very important because obviously I'm not on the show anymore. You guys keep asking and flooding me with questions.
"Other than that, I was thinking— don't know yet— but thinking about starting a podcast. I'm not sure and don't hold me to it, but I'm organizing future plans right now. Everything's kind of up in the air right now because I've got to figure it out, plan it, organize it."
Jenelle assured everyone that her YouTube channel is not her only source of income currently.
On the chance of her coming back to 'Teen Mom 2' or getting her own show: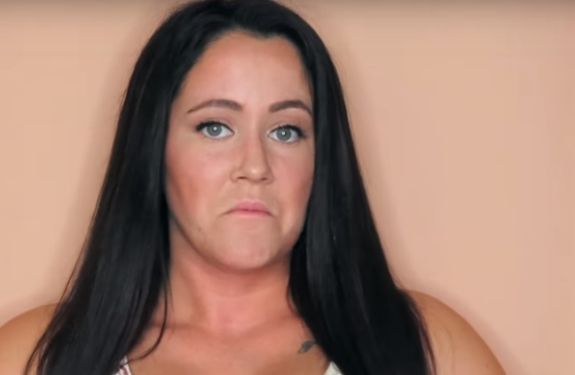 "I have no idea about 'Teen Mom' and I have no idea about my own show, but I know I've been in talks with certain people here or there. Not saying it's MTV or who it is but we'll see if something works out in the future. I don't know."
On having more children:
Jenelle confirmed that she does, indeed, have her "tubes tied," so it's unlikely she'll continue to spawn.
"Probably not," she said. "I don't want any kids in the future but 10 years from now…no, not 10 years from now, three or four years from now, if I want to have a child, maybe, maybe not. Ask me again in the future."
On how the kids get in the way of her YouTubing/video game playing: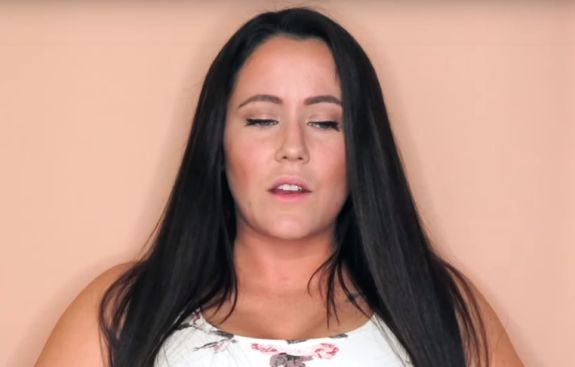 Jenelle says Kaiser and Ensley take away from her video gaming/ filming time.
"The kids are a major issue when it comes to me wanting to film stuff or do stuff for you guys," she said. "I have Ensley during the day so she can't disturb me if I'm trying to film [myself playing video games]. Then Kaiser, he's in school all day but I have to go pick him up. By the end of the day, I'm cookin' dinner and get in bed and I'm exhausted."
Watch the full video below!
RELATED STORY: Former 'Teen Mom 2' Star Jenelle Evans Spotted in Nashville with Her Estranged Husband David Eason (Exclusive Details!)
(Photos: YouTube, MTV)