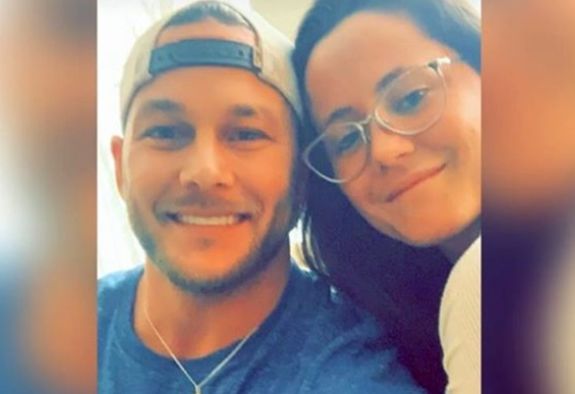 Well Juh-nelle, I see ya wif a new soulmate!
Less that two months after Jenelle Evans left her husband (and life on The Land) behind, she's already got herself a new boyfriend. On Monday, the former Teen Mom 2 star hopped a plane (braving her mysterious esophagus ailment!) to fly to the Northeast to hang out with her new man: Herbie Wilkinson!
The 'Teen Mom' Instagram pages @TMMamaDrama and @TeenMomShadeRoom were the first to sleuth out who Jenelle's new mystery soulmate was, first finding his Instagram page, to which he posted a video showing Jenelle. (Naturally, he called her "babe.")
Although Herbie lacks the yeti-like beard of Jenelle's estranged husband David Eason, he does have an interesting past that, of course, includes a few trips to the good ol' county jail.
Here, The Ashley breaks down everything she was able to find on The Herbster….
Age: 31
Location: Herbie is from the Braintree, Massachusetts area. (He has a "wicked" Massachusetts accent that would put Matt Baier to shame!)
Kids: It appears that Herbie has no kids of his own, which makes him unique to Jenelle's former soulmates, most of whom have all had children before entering into Soulmatedom with Jenelle. While there are a few kids featured in photos on Herbie's Instagram account, they are actually his niece and nephew, not his own children.
Family Life: Back in 2010, Herbie wrote about his early life in the caption of this video (which appears to be some sort of audition tape or something).
"My life growing up in Braintree was very wild," he wrote. "My parents split when I was three years old. My father had a drinking problem that split him and my mother apart. My mother is my best friend in life. I am extremely close to her. Which leaves me looking like a mamas boy. My father is a DJ and my mother is a medical coder. I enjoy life and love being the life of the party. I have no shyness whatsoever. I will take you guys on a wild ride. I promise you that one. I love chick flicks. Love the notebook. love PS i love you. My name is Herbert. its bad enough that i like chick flicks. and i HATE spiders."
(If any of you have been watching Jenelle's Instagram Stories lately, she has posted several screenshots of scenes from "The Notebook.")
He appears to be very close to his parents.
Job: It does not appear that Herb had a job back in July. However, he may have gotten one since then. On his LinkedIn page, he lists his job as a "Water Meter Installer" and claims that he has held that position since 2016.
He also graduated high school with a diploma, so there's that…
Arrests: Naturally, Herb has had some trouble with the law in the past. While he can't come close to matching Jenelle's mugshot count (but, honestly, who can?) he has had some run-ins with the law. The Ashley was able to uncover the following arrests so far:
March 2008: Arrest for unknown crime (he was 19 at the time)
June 2011: Arrested for operating a vehicle under the influence of alcohol
Surprisingly, though, he does not appear to have spent any time in prison, so it's an upgrade from some of Jenelle's other soulmates.
Substance Abuse: Like many of Jenelle's former soulmates/fiances, Herb has struggled with alcoholism. In fact, Herb's mother admitted back in July that Herb was an alcoholic/addict and was heading to rehab after years of struggling.
"I have been watching my son die every day for quite a few years the most painful thing to watch," she wrote. "Nobody can understand this unless you are a parent of an addict just 20 days ago Braintree Police helped me find him…He is in Rehab for 5 days then will go up to Maine for continued help and then sober living coming back here was not an option. He needs good vibes and prayers if you have em."
It appears Herbie had been sober for a while before the relapse. In December, he stated on Instagram that he had "five months," which we can assume to mean he's been sober for five months.
Former MTV Appearances: One thing that Jenelle and Herb have in common is that they have both appeared on MTV! That's right, kids: Jenelle's latest soulmate has his own reality TV past!
Back in 2010, Herbie and his then-girlfriend Noelle appeared on the MTV reality show "Is She Really Going Out With Him?" Herbie was described in the episode promo as Noelle's "douchebag boyfriend of eight years" who didn't support her dreams of moving to California and becoming an actress/model/whatever.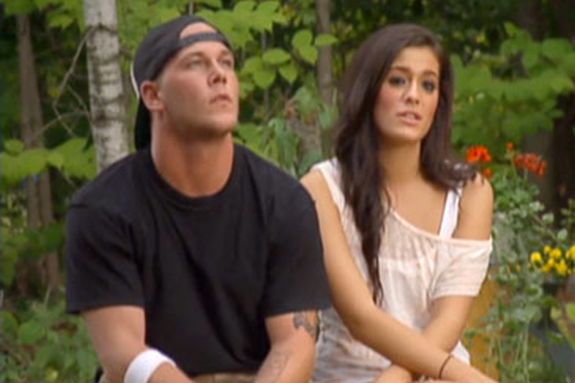 Another thing Jenelle and Herb have in common? They both recorded incredibly embarrassing videos of themselves dancing in the early 2010s. (Who could forget the gift that is Jenelle's lip-sync Ke$ha video? It's truly a national treasure!)
Here's Herb busting a move. (Scroll to the 30 second mark and let the horrorshow begin!)
Notable Exes: One of Herb's exes, a Massachusetts woman named Jenna, claimed on Instagram that Herb is still in contact with her and had recently sent her photos of him and Jenelle together (possibly to brag or make him jealous?)
His ex, Noelle (whom he appeared on "Is She Really Going Out With Him?" with) ended up making it onto another reality TV show years later called 'Breaking Boston.'
Eason-Like Tendencies: While Herbie may not look like David, he does share some of his views, based on his Instagram posts. In May, he posted a screenshot of a story about Sonic the Hedgehog being transgender in an upcoming movie, Herbie commented "What a f**king joke."
However, there is this video of Herb (dressed as a woman, dancing with a man as a joke) that would be an Eason no-no!
Surprisingly, David has yet to comment on Jenelle's new boo. Stay tuned…
RELATED STORY: 'Teen Mom' Year in Review: Take This Quiz to See How Well You Remember What the 'Teen Mom' Stars Did in 2019!