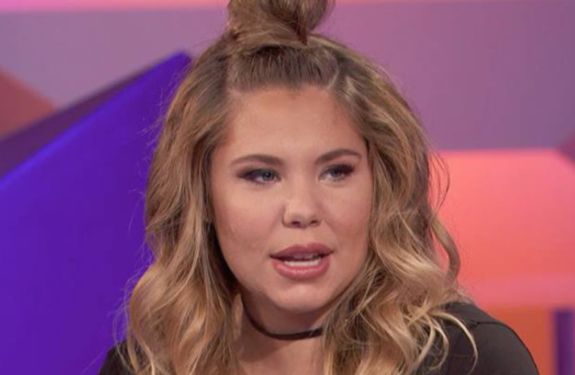 Kail Lowry is adding another baby boy to her brood.
Just a week after she confirmed that she, is, indeed pregnant (as the aunt of her baby daddy Chris Lopez blabbed), the Teen Mom 2 star announced the gender of her fourth child.
In an exclusive deal with Us Weekly, Kail revealed that she is having yet another boy! She is already mom to sons Isaac (with Jo Rivera), Lincoln (with Javi Marroquin) and Lux (with Chris).
"The kids and I are so excited to be adding another baby boy into the mix," Kail told the magazine on Monday. "Thank you all so much for your continued support & well wishes. Hopefully, the rest of this pregnancy will go smoothly as we anticipate the arrival of our newest addition."
Kail officially announced the baby's gender via a gender reveal photoshoot, but Chris had already blurted out (via Instagram Live last week) that they were expecting a boy. As The Ashley told you, Kail was unsure if she wanted to have the baby and had even booked an appointment to have an abortion, but was unable to go through with the procedure. (She was already fairly fair along, and it would have been a more-complicated procedure than an earlier term pregnancy would require.)
The Ashley's MTV sources told her that Kail discussed this at length on-camera, and that it will be covered during the upcoming Season 10.
This marks the first time Kail has ever found out the gender of her baby before giving birth. She was surprised in the delivery room for all three of her sons' births.
While Kail is still not on good terms with the baby's father, Chris, The Ashley's sources tell her that she's been getting support from several surprising people.
"Javi and Jo and Vee have been incredibly supportive since finding out about Kail being pregnant," one production source tells The Ashley. "Jo and Javi are still not filming, but off-camera they have both been there for Kail during the weeks before she announced and have been very supportive."
RELATED STORY: Chris Lopez Confirms He's the Father of Kail Lowry's 4th Baby & Blurts Out Baby's Gender on Instagram Live
(Photos: MTV; Instagram)