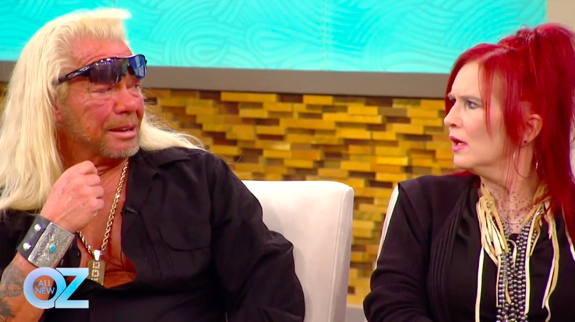 It looks as though the sun may have set on Duane "Dog" Chapman's relationship with Moon Angell.
Their split comes just days after Moon turned down Dog's awkward marriage proposal on The Dr. Oz Show.
TMZ reports that Moon is no longer shacking up in Dog's house after the two sat down for a deep conversation and came to a mutual decision that it was the right time for her to move out. During the conversation, Dog reportedly thanked Moon for all that she's done for him in the months following his wife Beth Chapman's passing.
Sources told the site that Dog and Moon had an understanding that their living together was to be a temporary arrangement and that it was just a natural progression for Moon to move out. However, the pair's decision to part ways (residentially speaking) comes just a week after fans saw Dog awkwardly propose to Moon during an appearance on 'The Dr. Oz Show' — a proposal that Moon turned down and that Dog went on to insinuate he had only done in order to prove to everyone that he and Moon were nothing more than friends.
As The Ashley previously told you, Dog and Moon's relationship has been openly criticized by the Chapman family since December, when Dog's daughter Lyssa accused Moon on Twitter of "moving in on" Dog weeks after Beth's death, despite claiming to be Beth's friend. Last month, Dog's rep told Fox News that Dog and Moon were not dating and that Moon had been a friend to both Dog and Beth for 25 years.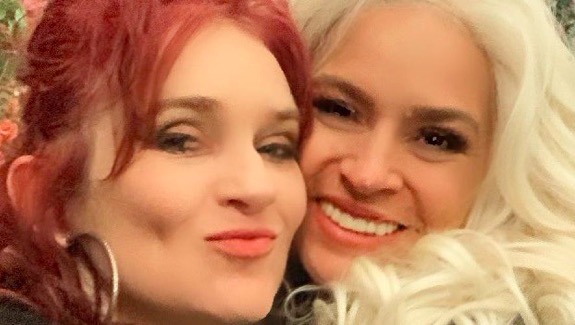 "She has been helping out as Duane is really missing Beth and needs someone around," the rep said.
Now, seven months after tragically losing Beth to cancer, Dog is reportedly feeling better and excited for the future, though Moon plans to stay in Colorado just in case Dog needs her support again. The two remain on good terms.
Last week, it was reported that Dog's most recent show, Dog's Most Wanted, would not be getting a second season; however, WGN America — the network that airs the show — has yet to release an official statement regarding the future of the series.
RELATED STORY: Duane Chapman's Show 'Dog's Most Wanted' is Reportedly Canceled as Family Feud Over Dog's New Galpal Moon Angell Continues
(Photos: The Dr. Oz Show; Instagram; Twitter)