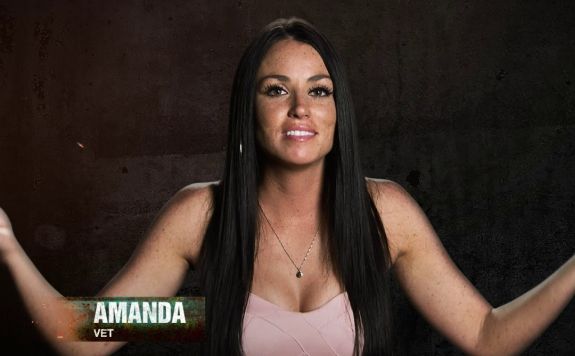 It's a boy for Amanda Garcia!
The star of MTV's The Challenge welcomed her first child on Friday, just a few weeks after she announced her engagement to the baby's father, Ray Reinhardt.
Amanda— who got her start with MTV on Are You The One?— announced via Instagram that she and Ray named their baby Avonni Anthony Reinhardt, and that he weighed in at 6 lbs, 13 oz.
"Love at first sight," Amanda captioned the first photo of her son.
Amanda is known for bringing controversy and causing a ruckus to every season of 'The Challenge' she has appeared on. However, her post got plenty of love from her fellow 'Challenge' stars.
"OMG I'm obsessed, so proud of you sister," Cheyenne Floyd wrote in the comment section.
"So beautiful, congrats!" Hunter Barfield– who recently became a first-time parent himself– wrote.
"He is so handsome! Congratulations," Brad Fiorenza posted.
Amanda announced her pregnancy in July by posting photos of her and Ray (who is not a reality TV star) holding the sonogram photos.
In January, Amanda revealed that Ray had proposed. She posted photos of the engagement to her social media accounts, and announced it on Twitter in a very-"Amanda" way.
"I'm engaged bitch," she wrote.
There will be more babies being added to the 'Challenge' family soon. Corey Wharton is currently expecting a baby girl with his girlfriend Taylor Selfridge, and Camilia Nakagawa just announced this week that she, too, is pregnant.
RELATED STORY: 'The Challenge' Star Hunter Barfield Welcomes First Child