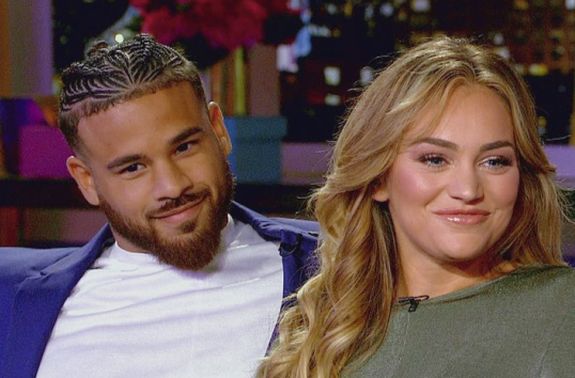 'Member that time when Cory Wharton accidentally exposed his baby-maker to all of his Instagram followers while on vacation with his girlfriend Taylor Selfridge? Well…it looks the Teen Mom OG dad has put the baby-maker in question to good use!
Cory and Taylor announced on Wednesday that they are expecting their first child together. The couple— who started dating again back in February— revealed to Us Weekly that Taylor is 11 weeks pregnant.
And— surprise, surprise—- the pregnancy was not planned!
"It was definitely a surprise," Cory told the magazine, adding that he and Taylor found out about the pregnancy two months ago. (They told Us Weekly that Taylor was on birth control at the time she got pregnant.)
Cory said that it's been nice knowing from the start that he is the baby's father, unlike when his first baby mama Cheyenne Floyd was pregnant with their daughter, Ryder, and did not tell him he was the father until after Ryder's birth. (As you do…)
"Just being there from the day she found out that she's pregnant and knowing that it was mine, I knew that I was going to have to step up," Cory said. "It's exciting for me. It's gonna be a lot, but I'm excited. I never went to an ultrasound, you know? I never went to the doctor's appointments to see her check-ups and things like that. So for me, this is like my first baby almost, as weird as that sounds."
Cory met Taylor when they were both filming Ex on the Beach Season 1 in 2017. They dated on and off for years, before getting back together in February.
After making the baby announcement to Us Weekly, Cory took to Instagram to reveal his feelings about the unexpected pregnancy.
"I've been debating on what to say and how to exactly say it, and I found that I just want to talk from the heart quick," he wrote. "I'm excited to say that YES Taylor is pregnant! Ryder is going to be a big sister, o boyyy
"I also wanted to let you guys know that we weren't trying to have a baby right now, but sometimes God puts things into your life that you don't really understand at the time but it's always turns out to be a bigger blessing," he continued.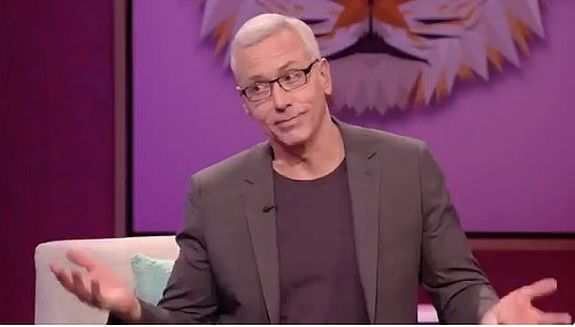 "I'm really excited to share this journey with you guys. All that I ask from you guys is respect for Taylor, respect for me and most importantly respect for the baby," Cory wrote. "All that I want is a healthy baby that is brought into a very positive environment and surround by good energy and love. The same way that I am raising Ryder. This is a very exciting time for mine and Taylor's families. Never did I think by 28 I would have two children but here we are.
"I know I probably didn't answer everybody's questions I'll be going live today at some point. I also want everyone to head over to @usweekly listen to the interview that we did with them we answer a lot of your guys questions. Be safe my people love you guys and baby number two."
SURPRISE! Ryder is going to be a big sister 💝 Congratulations to #TeenMomOG's @CoryWharton + Taylor! https://t.co/MdjrM39P7d pic.twitter.com/7tmNH8641B

— Teen Mom (@TeenMom) October 16, 2019
While Cory and Taylor are excited for the pregnancy, not everyone was. During a Instagram Live session Cory and Taylor did on Wednesday, fans sent their well wishes to the couple; however, one girl accused Cory of trying to cheat with her in the time that Taylor has been pregnant. (This is, of course, unconfirmed.)
In a screenshot (obtained by The Ashley and used with permission from @jaychallenge_) a woman named Samantha accused Cory of trying to hook up with her while he was in Buffalo, New York. (From what The Ashley can tell, Cory was in Buffalo for an event on August 9.)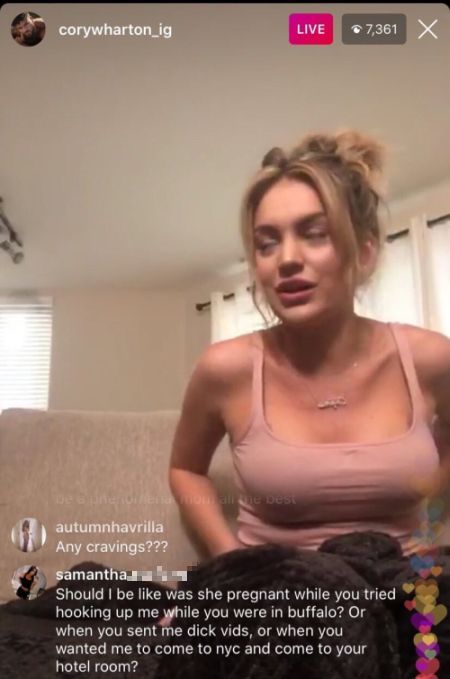 "Should I be like 'Was she pregnant while you tried hooking up with me while you were in Buffalo?" the girl wrote in the Live's chat. "Or when you sent me dick vids, or when you wanted me to come to NYC and come to your hotel room?"
Cory– who had been following Samantha on Instagram up until that comment was posted— quickly unfollowed her.
Stay tuned— The Ashley hears this is about to get a lot more interesting…
RELATED STORY: Think You Know the 'Teen Mom' Franchise? Take The Ashley's 'Teen Mom' A-Z Quiz
(Photos: MTV; Instagram; Twitter)