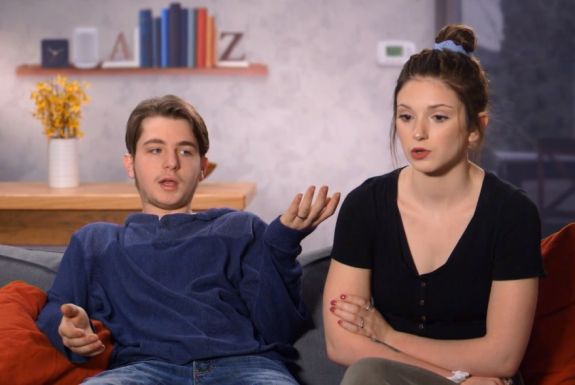 McKayla Adkins is giving things another go with baby daddy Caelan Morrison after splitting from her boyfriend Josh earlier this month.
According to Starcasm, the Unexpected star has confirmed that she and Caelan—the father of her two children—are back together and that Caelan is "a completely different person" now.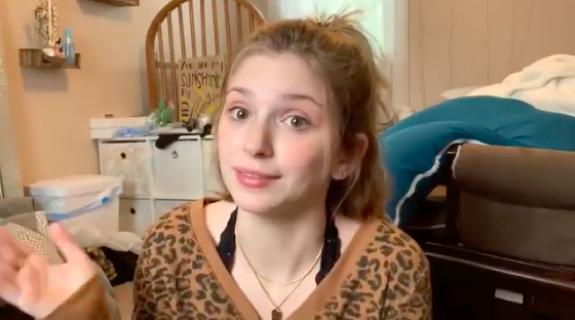 As you may recall, McKayla and Caelan's relationship has been rocky to say the least, with the couple breaking up shortly before the birth of their second child, daughter Gracelynn, earlier this year. In March, Caelan took to social media complaining that McKayla was refusing to let him see the kids. (Though he and his family were ultimately allowed to spend some time with the children a week later.)
A month prior, McKayla accused Caelan of spanking their son Timothy "so hard that I had to scream at him." She said their argument ended in Caelan saying that he planned to sign his parental rights away. Before Gracelynn's birth, McKayla told a fan on Twitter that despite having full custody, she "would never" stop Caelan from seeing his kids.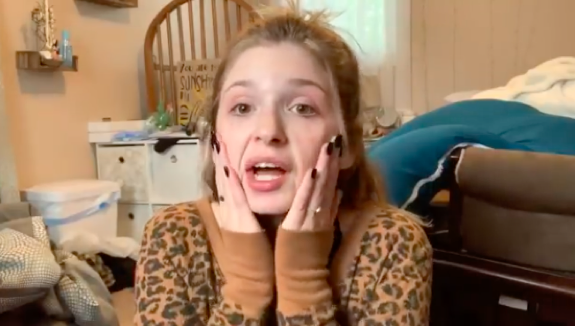 While Caelan's parenting skills may have come into question in the past, McKayla said Caelan is really putting in the effort this time around.
"Caelan is there for his kids now and he's kind," she told Starcasm. "He's there for me and he's proven to me that he really wants to put in some effort and be a good day and boyfriend."
Regardless of Caelan's improvement, McKayla said the two are still "taking things slow and getting to know one another again."
"We are working through our issues," she added. "I'm proud of Caelan and where he is now. People need to give him more credit."
https://www.instagram.com/p/BnSSAhXnOuJ/?utm_source=ig_web_copy_link
Just weeks ago, McKayla revealed that she and Josh, her boyfriend of six months, were no longer together. She confirmed the news on her YouTube channel, claiming at the time that "it just wasn't a good time" for her to be in a relationship given her recent struggle with her mental health. However, now that she and Caelan are back together, McKayla said Josh is "a 24-year-old acting like a teenager."
"He's keeping up with my life online and commenting on anything he can for whatever reason," she said. "He's spreading lies about me and Caelan on the Internet, once again for attention. I feel disgusted that I even gave this person a chance. He was self-centered and insensitive. That's even more noticeable now. Maybe one day he'll move on and grow up."
Josh defended his actions, telling Starcasm, "Nothing I ever said was a lie."
He also told the site that TLC made him multiple offers to be on 'Unexpected' but he didn't want the attention so instead, he "countered with an unrealistic offer of $50,000."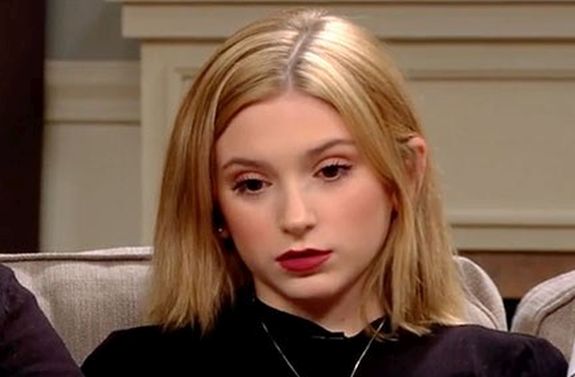 " … the only way I would consider doing [the show] was if they gave me enough to pay off my student loans and have some spending money left over," he told the site. "They weren't very fond of my offer."
RELATED STORY: 'Unexpected' Star McKayla Adkins Reveals She Plans to Drop Out of College & Is Struggling with Her Mental Health
(Photos: TLC; YouTube; Instagram)