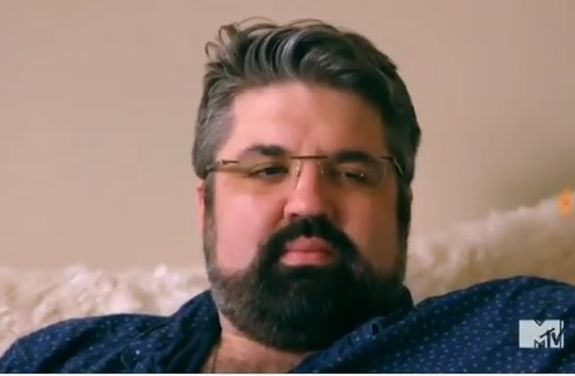 Amber Portwood's baby daddy Andrew Glennon has resurfaced after a brief social media hiatus— and this time, he pointed his anger at something other than his ex: the Teen Mom advertisers!
Andrew, who shares one-year-old son James with Amber, hit Instagram on Tuesday night to express his frustration with MTV– the network that airs 'Teen Mom OG'— and the advertisers that keep the show on the air.
Before posting a list of some of the companies that reportedly advertise during the 'Teen Mom' shows, Andrew wrote, "These corporations apparently are in full support of domestic violence in the presence of a minor…"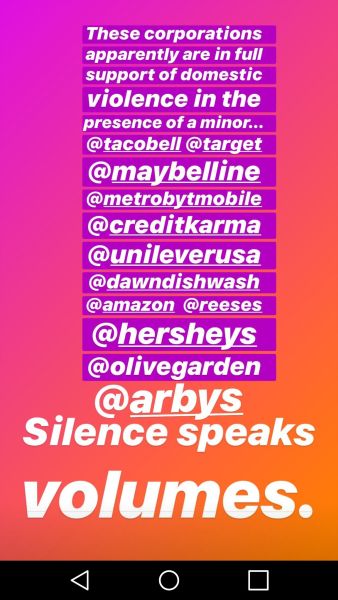 Andrew expressed his frustration last month after The Ashley announced that the 'Teen Mom' producers and Viacom had decided not to fire Amber after a series of disturbing audio clips were leaked. In his posts from Tuesday, he seemed to be referring to the part of The Ashley's story in which The Ashley's production source told her that those associated with 'Teen Mom' "want to show her redemption story."
"'Redemption story' to look forward to: 1) not hitting those who love you 2) not using drugs daily 3) loving and respecting children. 4) Ending all psychological abuse …. hope it plays for camera."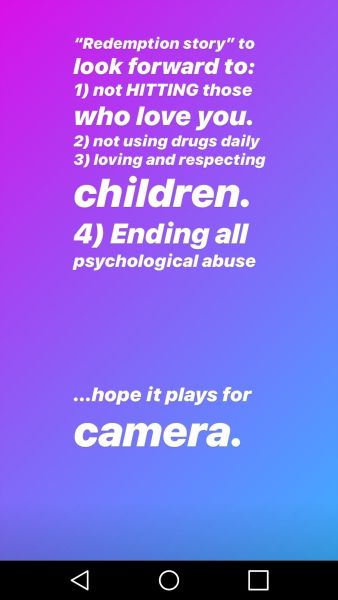 Amber and Andrew are currently in a bitter custody battle for James. In August, Andrew filed a notice to the court that he planned to relocate (presumably back to his home state of California). In September, Amber filed an objection to Andrew (and James) relocating.
In his Instagram postings on Tuesday, Andrew gave his followers an update on his son.
"In other news, James has blossomed into the most loving and outgoing little man," Andrew wrote. "At the park now and the amount he has progressed is not easily put into words. Exponentially brilliant."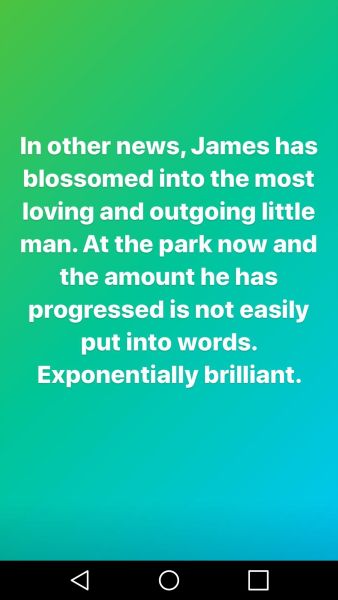 Later, Andrew posted another message that called the producers/network/companies out for profiting off of his pain. (As 'Teen Mom OG' fans know, Amber was arrested in July and hit with several serious charges, including Domestic Battery and Domestic Battery in the Presence of a Child. Amber talked about the arrest briefly on the recent 'Teen Mom OG' Reunion special.)
"Is it morally sound and socially acceptable to capitalize on domestic violence and spousal abuse?" Andrew wrote on Instagram. "If so where is the line? Is there a line? What message is that for our children? For the future showrunners and the creators of tomorrow's entertainment?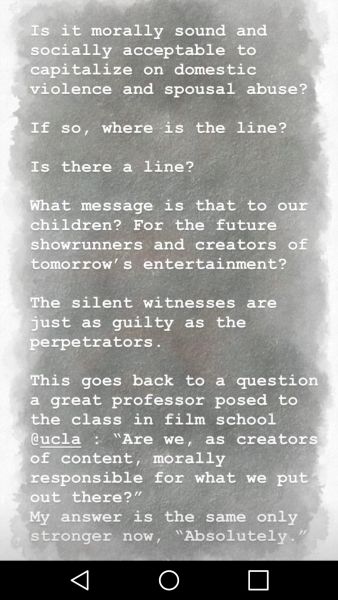 "The silent witnesses are just as guilty as the perpetrators," he continued. "This goes back to a question a great professor posed to the class in film school @UCLA: 'Are we, as creators of content, morally responsible for what we put out there?' My answer is the same only stronger now, 'Absolutely.'"
Amber has yet to respond publicly to Andrew's latest posts.
RELATED STORY: Amber Portwood's Brother Shawn Insists Amber Paid to Bail Herself Out of Jail; Says Andrew Glennon Took Amber's Money
(Photos: MTV; Instagram)