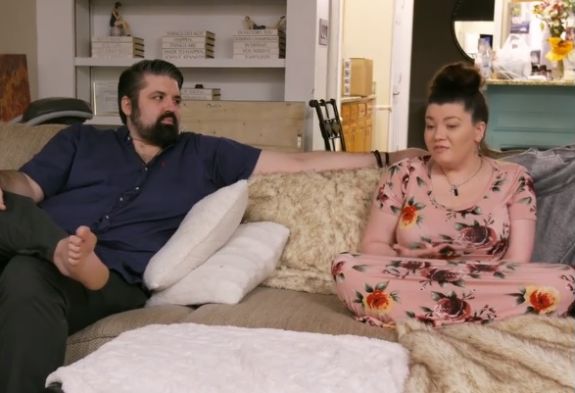 Amber Portwood's 4th of July celebration apparently ended with a boom– literally!
Radar Online broke the news on Friday that the Teen Mom OG star was arrested early Friday morning after Indianapolis police responded to a call to authorities around 3 a.m. for a "disturbance" call.
According to local news source The Indy Channel, "Arriving officers say the male victim told them his live-in-girlfriend assaulted him while he was holding their one-year-old child."
(Amber's live-in boyfriend, Andrew Glennon, shares one-year-old James with Amber.)
Amber was preliminary charged with a Level 6 felony domestic battery with a child under 16 present. This is one of the same charges she received a decade ago for assaulting her other baby-daddy Gary Shirley in front of their daughter Leah. This started the legal process that ended with Amber going to prison for 17 months."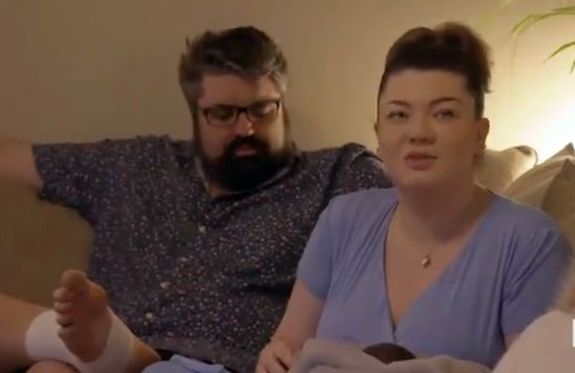 A police spokesperson gave a statement to Radar Online with even more information about what allegedly went down at Amber's house.
"Officers spoke to the male victim, who stated his live-in-girlfriend and he were having a disagreement," the spokesperson told Radar. "During which time the female, later identified as Amber Portwood, assaulted him, while he was holding their 1-year-old child. Officers spoke to Amber Portwood at the scene. She was subsequently arrested for her alleged actions in this incident."
Because their son James was allegedly present during the alleged incident, Child Protective Services will be getting involved.
"The police spokesperson also said the case will also be turned over to the Indiana Department of Child Services, 'as standard procedure on any case where a child was present during an incident,'" Radar reported.
In her newest mugshot offering, Amber looks unhappy, and is wearing little to no makeup.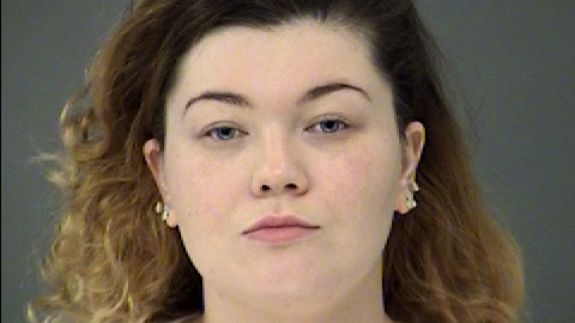 The Ashley hears that Amber wasn't scheduled to film last night (or this week), so it's unlikely there is any footage of the alleged fight that led to the arrest, unlike when she assaulted Gary years ago. However, The Ashley's behind-the-scenes source tells her that, whenever something this major happens to one of the girls, her crew will head there ASAP.
According to online court records, Amber is still behind bars in Marion County, and currently in the APC (aka Arrestee Processing Center). Her next court hearing is set for Monday, July 8.
Stay tuned…
UPDATE #1: According to dispatch audio obtained by TMZ, Andrew allegedly sent a text message stating that he believed his life, and the life of his son, was in danger. This reportedly prompted officers to go out to the home that Amber and Andrew share. You can listen to the audio here.
(In case you're wondering… All counties in Indiana are able to accept text messages to 911. This service has been in effect since 2014.)
UPDATE #2: Amber's previous victim, Gary, has yet to speak out about Amber's arrest. In a tweet posted after the news broke on Friday, Gary made it clear that Leah– the daughter he shares with Amber– was not with Amber when the alleged incident went down.
"My prayers are with @AmberLPortwood, Andrew, & most importantly baby James, idk any of the particulars, however I'm thinking of them. And for all the questions and concerns Leah was/is currently camping with her best friend," he tweeted.
My prayers are with @AmberLPortwood, Andrew, & most importantly baby James, idk any of the particulars, however I'm thinking of them. And for all the questions and concerns Leah was/is currently camping with her best friend.

— Gary Shirley (@ItsGaryTime) July 5, 2019
(Photos: Facebook, Instagram, MTV, Indianapolis Police Department, Twitter)