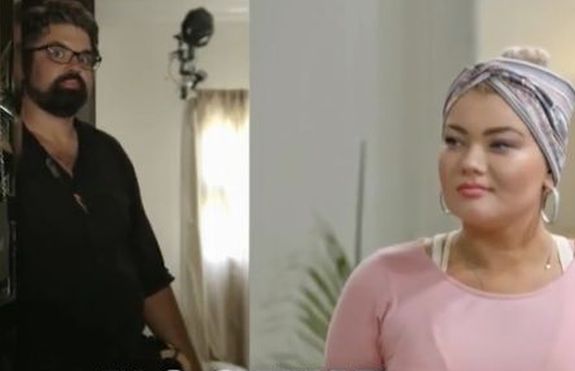 Andrew Glennon's claims that his ex Amber Portwood verbally abused him before the night of her July 5 arrest have just been proven to be true, thanks to an audio clip that was reportedly leaked by a member of his family on Thursday!
Katie Joy of the Without a Crystal Ball vlog posted a video to YouTube that contained audio she claims was sent to her by someone in Andrew's family. The disturbing audio clip was reportedly recorded inside the Indianapolis home Andrew and Amber once shared, and the Teen Mom OG star's unmistakable voice can be heard trashing Andrew and vowing to stab him if he didn't take care of their son, James.
Katie's source told her that Amber was angry that Andrew had woken her up around 2 p.m. The source also said that Amber had recently discovered that Andrew had placed Ring cameras around their home because they had been in California for a month and he wanted to keep surveillance on the house while they were away. Amber, however, assumed he was trying to record her for other purposes. (Andrew and Amber were in California for about a month in January-February of this year, so, if this is true, that would put the time of this recording somewhere around late February or early March.)
The audio clip starts out with Amber demanding Andrew pick up James, who we can hear babbling in the background.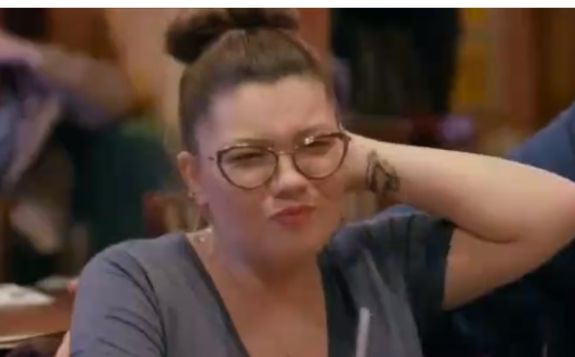 "If you don't pick him up you f**king fat piece of s**t," Amber yells. "I'm going to f**king stab you!"
"Get your fat ass and get him!" she continues.
When Andrew says he thought Amber was watching James, she tells him that she's "looking for a house to leave."
"I'm not watching him today, you're f**king stupid!" Amber yells.
Andrew then says, "So you're just going to throw him at me?"
This pisses Amber off even more, and her voice gets even louder.
"I'M.NOT.GOING.TO.WATCH.HIM.TODAY…after what you did!" she bellows.
It then sounds like Amber is looking around the room. She yells, "Where's the camera at in here? Where's the camera? Show me the f**king camera, bitch!"
Andrew then says, "You chopped it with a sword!" (Click here to learn more about that sword!)
Amber admits to chopping the camera with a sword (as you do), stating, "Because you have cameras in my f**king room, dude!"
Andrew explains that he placed the cameras around the house because they were traveling.
"Babe, we were traveling, that's why it was in the bedroom!" Andrew says.
Amber then starts to go into a random rant about Andrew that appears to be her discussing what she thinks would happen to him if he went to prison.
"You're a little f**king p**sy. I bet you if you got in trouble you'd sit there and take down 30 people!" she said. (The Ashley believes she is saying she think Andrew is a "rat" who would turn in people; however, The Ashley doesn't speak fluent "Amber" so she's not positive that's what Amber meant.)
Andrew seemed to be confused by the comment, and Amber keeps going.
"Yeah, you would. Because you'd get raped!" she yells.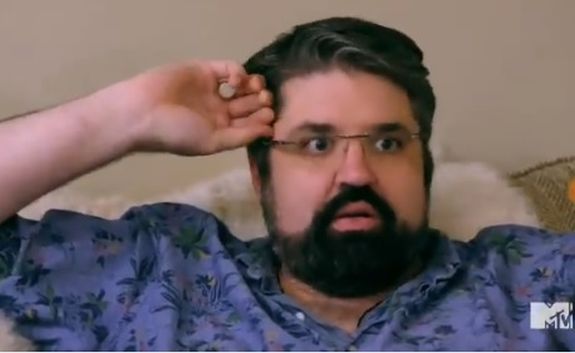 Amber tells Andrew that he wanted to take videos of her because she's famous.
"Nobody would ever do that, sit there and taking f**king videos of people," she says. "Nobody would do that in a regular relationship. It's only because I'm on television that you even f**king do that. You're a scummy little bitch!"
Andrew asks her why she's attacking him for putting surveillance cameras around, and that seems to set Amber off even more.
"I wasn't attacking you Andrew!" she yells. "I will do whatever I f**king please! I am five foot f**king two and for you to sit there and say I f**king attacked you, I will not do this s**t again. I have lawyers up the ass!"
Andrew brings up the fact that Amber just threatened to stab him.
"People say things all the time when they're pissed off," she says. "That's not an excuse. And, no [the threat] will not hold up in court."
Andrew again reminds her that she threatened his life.
"But to say 'I'm going to kill you…'" he starts.
"For you to say that I don't know anything about court, you need to think again!" she says.
"For you to say 'I'm going to kill you' is really scary, OK?" Andrew tells her.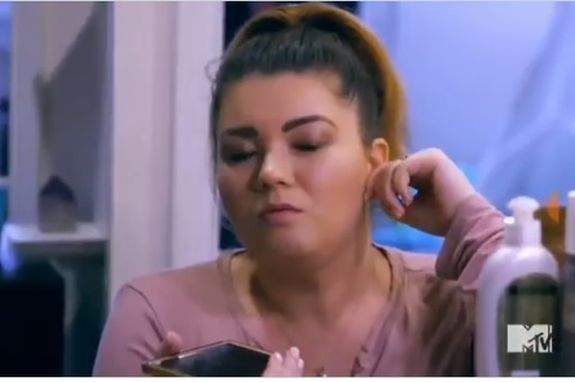 "You are really dumb, OK?" she snaps back. "For you to even say that is stupid, and r**tarded and you're an idiot. You should not have woke me up this morning. I told you a million times!"
Katie then shows photos that were sent to her, supposedly of the Ring camera equipment that Amber allegedly slashed up with her sword.
Amber has yet to release an explanation for the leaked audio. The Ashley will be adding to this story. Stay tuned…
Listen to the audio clip below. (Be forewarned, though, that the clip contains plenty of naughty language and may be triggering to some listeners.)
UPDATE! Another audio clip, that was reportedly recorded on Christmas Eve 2018, was released on Friday. On the clip, Amber can be heard yelling saying she didn't want her son James, and threatening to kill Andrew. Click here to listen to the second clip.
RELATED STORY: EXCLUSIVE! 'Teen Mom OG' Producers Ambush Andrew Glennon on Phone After He Complains About Amber Portwood's Reunion Interview
(Photos: WEtv; MTV)