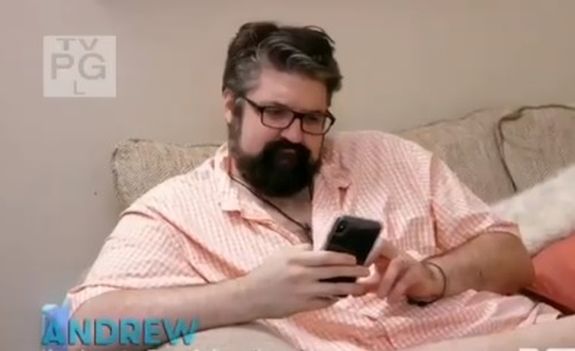 Andrew Glennon didn't get a chance to speak out (on TV at least) about what his ex, Amber Portwood, said about him on the recent Teen Mom OG Reunion. However, MTV decided that Andrew was going to take part in filming the next season— with or without his permission!
The Ashley can exclusively reveal that a 'Teen Mom OG' producer called Andrew last week and asked him if they could come over to Amber's house (where Andrew and their son James are currently staying) and film.
"[A producer] called Andrew and asked if they could come and film at the house," The Ashley's production source tells her. "It was messed up though because Andrew had no idea they were going to call, and as soon as he answered the phone, they told him that the call was being recorded to be used for the show, so he had no heads-up or anything."
The Ashley's source tells her that Andrew's recent unleashings on Instagram made them realize that they were missing out on a lot of material by not including Andrew.
"Some of us thought that was really wrong, to ambush him like that," the source added. "If a call is going to end up on a show that is aired for millions to watch, the guy should have at least been able to prepare himself. But he's still under contract, so there's nothing he can do about it really."
Production sources tell The Ashley that no footage of Andrew has been shot (yet); however, The Ashley is not sure if this was because Andrew turned them down or if something is in the works to be filmed at a future date.
"They did tell [Andrew] that his contract forbids him from criticizing MTV," the source added. "They were not happy about some of the stuff he was posting on Instagram."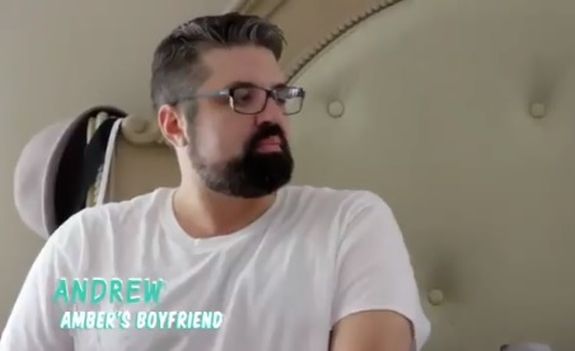 The Ashley is unaware if Amber knows that Andrew was contacted to film. The former couple is in the middle of a bitter battle for custody of their one-year-old son, James. Currently Andrew has custody, and is trying to get the courts to OK a relocation back to his home state of California. Amber recently filed a response to Andrew's relocation request, asking the court to forbid Andrew from taking their son to California.
The Ashley will update this story when she has more information…
RELATED STORY: Andrew Glennon Claims 'Teen Mom' Amber Portwood Has Physically Abused Their Son; Was Unhappy About Getting Pregnant
(Photos: MTV)