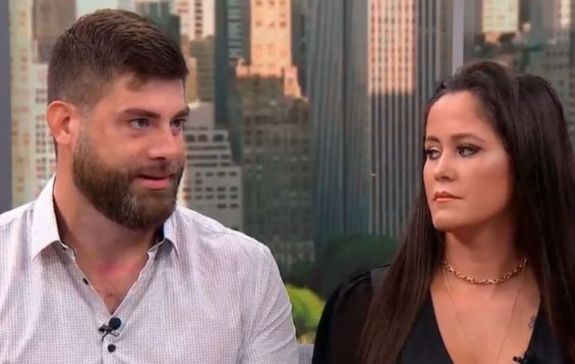 After denying it for months, Jenelle Evans' husband David Eason is finally admitting that he did, in fact, kill Jenelle's dog, Nugget…and his new interview may have landed him in hot water (again!)
While Jenelle admitted that David had shot and killed her french bulldog in April, she later recanted her statement, claiming in court that she "couldn't remember" if David had admitted to committing the crime. (The dog-killing incident led to Jenelle being fired from Teen Mom 2 and ultimately replaced by Jade Cline.)
Now, almost two months after Jenelle made those claims, yet another version of the story has come out—in this one, David is finally admitting to shooting and killing Nugget.
This week, David and Jenelle sat down for an interview with PeopleTV's People Now where they attempted to justify David's actions, blaming everything from Nugget, to David's "country lifestyle" (um?) to social media for the dog's death and the chaos that resulted from it. The fact that David did, indeed, admit to killing the pup has caught the attention of investigators at the Columbus County Sheriff's Department, according to TMZ. The authorities are apparently now looking into opening a new case to investigate David for animal cruelty.
"We're told the department is deciding whether to open a new probe into the killing and potentially charge him with animal cruelty," the site reported on Tuesday. "It should be noted … cops have NOT officially reopened the case, yet. However, we're told if they do go forward, it'll be a new case started from scratch … and this interview will be a big part of it."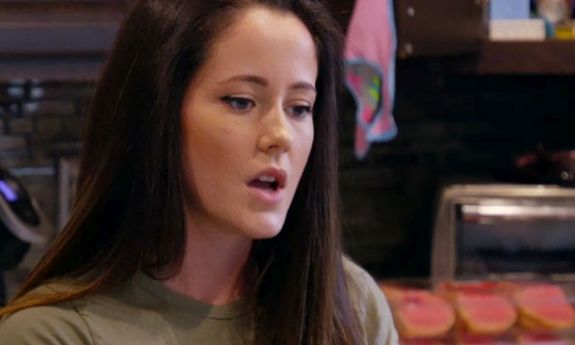 During his interview with People, David explained why he felt he had to kill Nugget.
"It was a situation where my daughter [Ensley], her health, her safety was in danger," David said. "This was something that nobody want to ever have to do. The dog was aggressive. Yes, she might not be huge or whatever, but you know when a dog bites a child on the face more than one time, then it should never be around the child again. If you give the dog up for adoption, one day it's going to be around children again."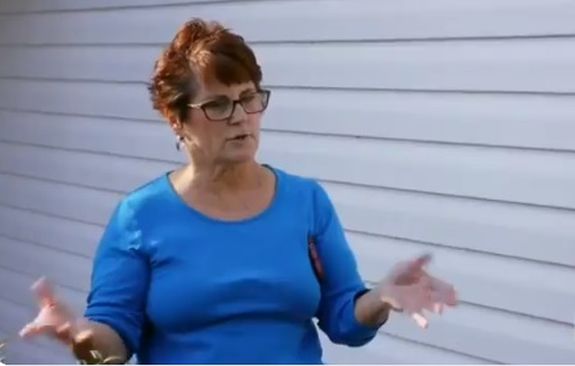 David went on to claim that if he would have called authorities, the law says the dog would have to be euthanized—-something he preferred to do on his own to save money.
"I'm not going to pay anyone to euthanize my dog when I could do it myself," he said.
David also claimed that killing Nugget was not something he wanted to do.
https://www.instagram.com/p/BmgrwusBBGm/?utm_source=ig_web_copy_link
"I mean, I loved that dog," he said, mustering up a tear. "I still think about her every day. It's really hard for me. A lot of people put me down for it, they hate me for it, but like I said it was not something that I wanted to do."
Jenelle then jumped in to defend David by pointing out that Nugget's death was supposed to be a "private family issue that happened within our household."
She said the news only got out because she told a friend of hers who then told Nathan Griffith.
"[Nathan] called the cops and said, 'Check on my son.' TMZ got a hold of that 911 call and that's how it got brought up in the news," Jenelle said.
(This is not accurate, by the way. The friend called 911 first, and Nathan called for the welfare check on Kaiser after that.)
Jenelle oddly attempted to then blame David's actions (and behavior in general) on the "country lifestyle" in which he was raised.
"David has grown up in the country lifestyle — he hunts, he fishes. The way he was raised is really different than a lot of other places," she said. "We understand that people are scared of the whole gun thing, [but] they just don't understand it from David's perspective."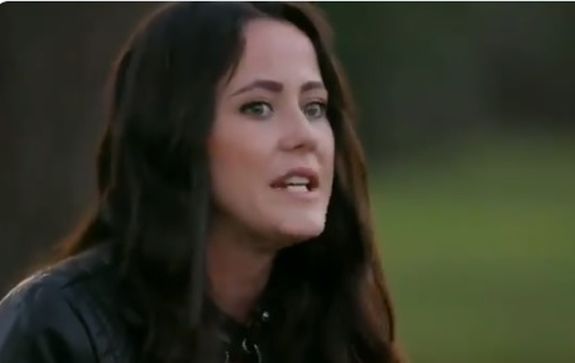 "His father taught him, 'Don't let any animal hurt you' … and he just thought what he was doing was best," she continued. "He does realize that what he did was wrong, and he does realize that he shouldn't have done it."
Jenelle echoed David's claims of being remorseful for what happened, stating that David didn't realize how bad Nugget's death was going to hurt everyone. Despite David's alleged remorse, he said he still didn't think Nugget would have been better off in a new home.
"I don't think the dog should have been re-homed, no. Regardless of what I did, the dog would have been euthanized," he said. "…The law says if you don't euthanize a dog that bites somebody, within a reasonable amount of time, you are held liable for neglect."
While the couple didn't feel that Nugget should be re-homed, Jenelle said they did choose to re-home their pit-bull Jax recently after he killed one of the pigs on The Land.
" … So instead of David saying, 'Well let me euthanize the dog,' [he said], 'let's just give the dog away.' So we gave the dog away instead … So he's even taken the initiative to correct his actions and not repeat the same mistakes he's made before," she said.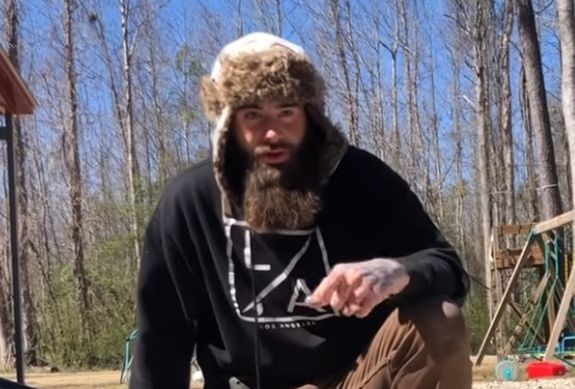 Even with the couple re-homing Jax, they still have at least two dogs living on The Land, as The Ashley previously told you.
Jenelle also explained away David's post-Nugget-death Instagram posts, in which he seemed to be justifying killing the dog.
"He didn't realize how big that was going to be if it did get out," Jenelle said. "He also isn't used to social media or being on TV or anything like that. I've been around it since 2009. I know my actions from the past have made me learn not to do those mistakes again. David is learning from everything that is happening."
This is the same tactic Jenelle used to defend David's actions after he was fired from 'Teen Mom 2' for posting a homophobic Twitter rant in 2018. At the time, she said, "David didn't understand how offensive people would get or how Twitter even works. Now that he realizes his voice is very strong within media/tabloids he has deactivated his account. He agrees he will keep his comments to himself from now on."
Jenelle shared that the reason she was so upset (i.e. "crying every day") about the dog's death was because David didn't tell her he was going to shoot the pup.
"Instead of conversating with me before it happened, he just did it," Jenelle said. (And, no, 'conversating' is not an actual word, in case you were wondering.)
Jenelle shared the a photo from her and David's interview on Instagram where she thanked People for letting them "squash rumors about so many heavy topics." She also assured that she and David were "moving on" with their future.
https://www.instagram.com/p/B2O0ZDKl__E/?utm_source=ig_web_copy_link
David– who was scheduled to be in court in North Carolina on September 9 to answer for charges he incurred for self-towing a stranger's truck last year– had his case continued (again). The Ashley can confirm that his next court date is scheduled for October 8.
AfterTMZposted their report about Columbus County possibly opening a new animal cruelty investigation against David, Jenelle took to Instagram to voice her thoughts on the site's story.
"TMZ_TV don't write false reports," she wrote on Instagram Stories. "You know damn well YOU started the drama with the dog incident. You got a hold of Nathan's 911 call to 'check on Kaiser cuz a dog was shot.'"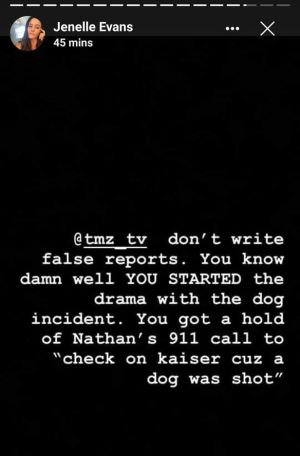 She later added, "I would appreciate if my family can put this behind them and move on. This is ridiculous and emotional for everyone involved. Thanks."
You can watch the Nugget portions of Jenelle and David's interview with People Live via the video clip below.
RELATED STORY: Jenelle Evans Disses Her 'Teen Mom 2' Replacement Jade Cline; Says She's Focusing on Her Just-Launched Cosmetic Line Instead of MTV
(Photos: People Now; Instagram; MTV)