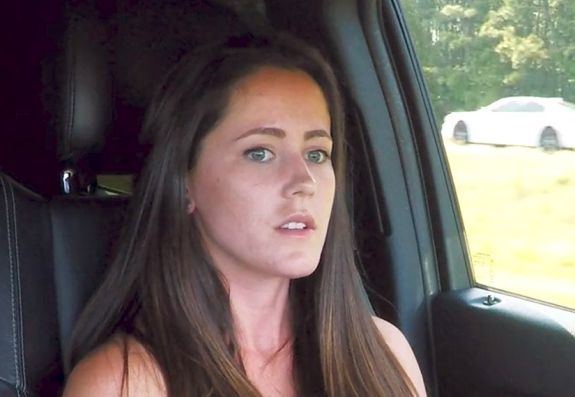 Jenelle Evans seems to be suffering from a bout of amnesia!
The former Teen Mom 2 star appeared on TMZ Live on Friday to discuss the death of her dog, Nugget, one day after the Columbus County Sheriff's Office released a statement indicating that Jenelle told them she made up the story about her husband David Eason shooting and killing the dog "for publicly."
TMZ's Harvey Levin got Jenelle on Skype on Friday to discuss the incident and tried— very hard— to get Jenelle to tell him where the dog really is, but Jenelle refused to budge, claiming she can't remember what happened.
In an interview with The Hollywood Gossip on Thursday, Jenelle denied that she ever told the police that the dog story was for "publicity." On Instagram Live on Friday, she further explained her dealings with the County's police department. (You can watch the video below if you're interested in hearing more about that.
Her interview with TMZ centered mostly on Nugget, though.
"I told [the Chief of Police], I said, 'I don't know what ended up happening to my dog because I wasn't outside," Jenelle told Harvey. "I was inside my house. My dog bit my daughter on the face and David took [the dog] outside. I stayed inside with Ensley, Kaiser and Maryssa and that's it."
(Of course, Jenelle told a much different story to Us Weekly days after Nugget's death, stating that David did shoot the dog, and that his daughter Maryssa was incredibly upset by the death of Nugget.)
When Harvey asked Jenelle point-blank if Nugget is still alive (since Jenelle now won't confirm the dog is dead), she told him, "I have no idea, you would have to ask David that. I still have not asked David to this day."
Harvey continued to interrogate Jenelle, asking for the whereabouts of Nugget.
"The dog, is it living at your house? Have you seen Nugget since May 1?" he asked.
Jenelle says she has not seen the dog, and even offered (even though no one asked her) a status update on their other dog, Jax.
"We had to give our pitbull away recently because he killed one of our pigs, so currently we have no dogs," she said.
(Did you hear that? It's probably the canine world taking a great big sigh of relief…)
As The Ashley told you, David took the stand in his recent custody court battle, where he was asked about the death of Nugget. (Jenelle had previously confirmed that both David and her stepdaughter Maryssa testified about the dog death incident.)
However, Jenelle suddenly had a memory lapse when it came to what David said on the stand in regard to Nugget.
"I don't even remember!" she said. "They asked so many questions, I have no idea!"
Harvey was clearly not buying Jenelle's story, and he even told Jenelle that he finds it shocking she is claiming she never even asked David what he did to Nugget.
"If my dog went outside and never came back in, I would at least ask my partner what did he do with the dog," Harvey said. "If he testified, I'd remember that."
Jenelle then gave yet another version of her story on the day Nugget "disappeared."
"When I came outside, after David went outside with the dog, I walked over to him and he was by the edge of the woods and he said, 'You don't want to come over here.' And I said, 'Why?' And he said, 'Your dog is not here anymore.' So I assumed that was my dog bein' dead," Jenelle said. "So I went to my She Shed which was across the yard and I cried, because I didn't want my kids seeing me cry, didn't want them seeing me upset.
"David went back and was inside with the kids while I was bein' upset," she added. "Like I said, there's so many details that it could take, like, an hour to explain!"
On the day after the news broke about Nugget, Jenelle posted a long message to Instagram, apologizing to her dog for what happened.
"Nugget… I'm crying everyday. I love you so much and I'm so sorry. I'm speechless. You were my side kick and knew the moment I felt bad and would cuddle with me," she wrote. "You still had a lot to learn and a lot to grow from your lessons. Everyday I wake up you're not here, when I come home you're not here, when I go to bed… you're not here. You're gone forever and there's no coming back. #Heartbroken #Distraught"
Now, though, Jenelle won't even confirm that Nugget is unable to "come back."
Harvey seemed to have had enough of Jenelle's strange explanations, and tried to wrap things up.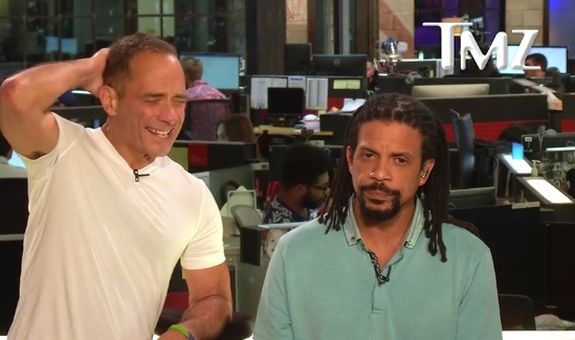 "So when you cut through everything, it sounds like you pretty clearly believe David shot and killed the dog?" Harvey asked.
Jenelle hesitated, but finally admitted, "Yes. I mean, the dog's not here. I mean, I don't know what happened and she hasn't been around since, so I don't know."
Harvey was relentless in trying to get Jenelle to admit that David testified that he killed Nugget. However, Jenelle would not give. She eventually just stood by David.
"Like I said, I'm not exploiting my husband and if you want to talk to him about it, you can," she told Harvey.
David has yet to speak publicly about the Nugget incident, except for a post to Instagram made on May 1.
"I dont give a damn what animal bites my baby on the face… whether it be your dog or mine, a dog is a dog and I dont put up with that s**t at all," David wrote on Instagram. "I'm all about protecting my family, it is my lifes mission. Some people are worth killing or dying for and my family means that much to me. You can hate me all you want but this isnt the first time the dog bit Ensley aggressively. The only person that can judge weather or not a animal is a danger to MY CHILD is ME."
Watch Jenelle's full TMZ Live interview below!
RELATED STORY: Columbus County Says David Eason Won't Face Charges In Regard To Jenelle Evans' Dog's Death; Former 'Teen Mom 2' Star Now Claims She Made Up Dog Shooting Story "For Publicity"
(Photos: MTV; TMZ.com; Instagram)