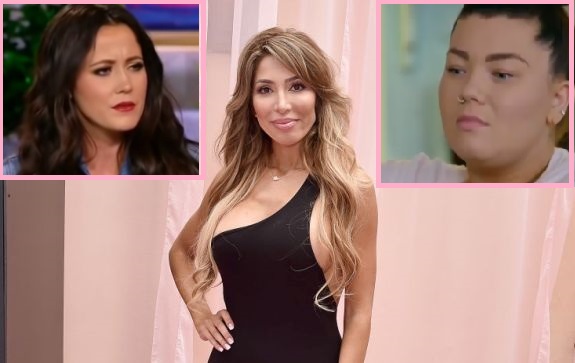 There have been plenty of Teen Mom headlines in the news recently– what with Jenelle Evans regaining custody of her kids after a brutal court battle, and Amber Portwood recently being arrested for allegedly attacking her boyfriend Andrew Glennon. Naturally, Farrah Abraham— who used to star (and spar) with Amber on Teen Mom OG— weighed in on Amber and Jenelle's situations in a new interview.
Farrah told TMZ that she was not surprised to hear that Amber had been arrested for domestic battery.
"Well, I'm not trying to be mean but I pretty much saw it coming," Farrah said.
"Amber doesn't have custody of [her daughter] Leah and I'm pretty sure even though she's trying her hardest to be a great mom and have a new opportunity to being a mom [to son James], she's probably lost custody of her new child. She's just not good in relationships. Maybe being on 'Teen Mom' hasn't made her tougher or made her learn her lesson."
When asked if she thought her old co-star should seek help for her anger issues, Farrah explained that she didn't think it would matter at this point, given Amber's history.
"Amber has always sought help and, how much help do you need?" Farrah said. "I think she just needs to eliminate the things that are making her angry, which is the relationship [and] maybe the production [of 'Teen Mom OG'] she works on. That's probably what my therapist would probably say."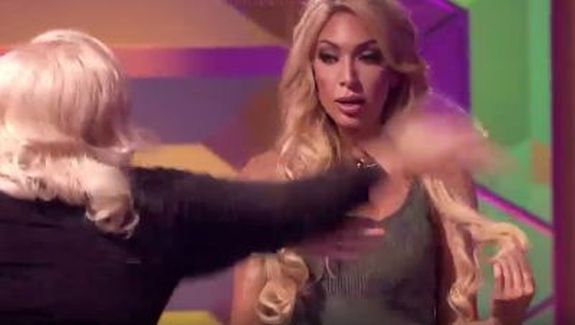 Farrah didn't shy away when she was asked to comment on Jenelle Evans and her husband David Eason regaining custody of their kids after a months-long court battle. (As The Ashley previously reported, Jenelle has stood by her husband, despite the fact that he allegedly shot and killed her dog in April, something she now reportedly denies.)
"I really feel like Jenelle has chosen a bad relationship over her kids and I feel really awful for her kids for that," Farrah said. "I do wish Jenelle all the best but, again, she's making all the wrong choices. Like, she shouldn't stand with a man who shoots her dog."
Farrah explained that Jenelle is probably the only woman in the world who would stand by her man after all the trouble he's caused her (which includes playing a pivotal role in her losing her job on 'Teen Mom 2.')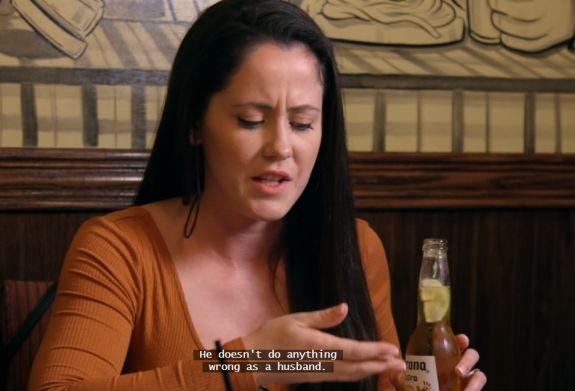 "I think everyone on Earth [but Jenelle] would not stay with David. A woman of value would not stay with a man who's like that. I'm teaching my daughter better…"
Watch Farrah's full interview below!
RELATED STORY: A Suicide Threat, A Shoe & A Machete: Inside the Terrifying Night Amber Portwood Was Arrested for Domestic Battery Against Andrew Glennon (EXCLUSIVE)
(Photos: Gregg DeGuire/Getty Images; MTV)