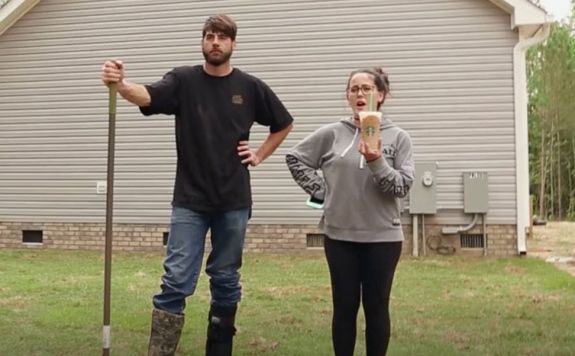 Jenelle Evans' husband David Eason has faced multiple animal abuse accusations over the years, but just when we think The Land he can't sink any lower, David proves us wrong.
In a recent TikTok video, the former Teen Mom 2 star shows off some new chickens David has purchased for The Land. Mr. Jenelle Evans then reveals the disturbing plans he has for the animals.
"David's like, 'We got some more chickens!' And I'm like, 'I thought we were getting rid of the chickens?'" Jenelle says in the video.
She then turns the camera to David, who tells her they're not getting rid of the chickens and that they "need hens." When Jenelle mentions to David that he "got two roosters," David replies, "Yeah, but I'm gonna caponize them."
As David begins to explain this term, Jenelle stops recording.
Jenelle seemingly joked in the comment section of her video that David's description of the brutal procedure he is planning to perform on the birds was "too much for TikTok to handle."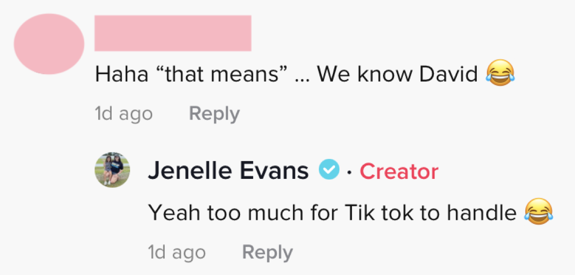 And here's why…
For those unfamiliar with the term David used in the video, the Humane Society of the United States (HSUS) describes a capon as "a young male chicken who has been castrated." While The Ashley will refrain from going into the (VERY) gruesome details of this procedure, just know that according to the HSUS, "birds undergoing caponization are rarely anesthetized" and that caponizing is banned in the United Kingdom due to animal welfare concerns.
Oftentimes the birds are starved and deprived of water to reduce the size of its internal organs before it undergoes the brutal surgery.
One person noted that Jenelle and David's daughter Ensley "will tell us what happens to them like the last time," referring to the first time David's name was linked to an animal abuse allegation involving chickens. As The Ashley told you in April, David threatened to smack his four-year-old daughter after she accused him of shooting and killing "the baby chicks."

Between Ensley's chicken-killing claims and David previously admitting to shooting and killing Jenelle's dog, many of the comments on Jenelle's recent video were from fans concerned about the twosome bringing more animals to The Land.
"Great. More animals that will die on the land," one person wrote.

Others questioned why David or Jenelle were even "allowed to own any animals," while another replied to some advice for tending to chickens with, "Not a chance. Do you know who you're talking to?!"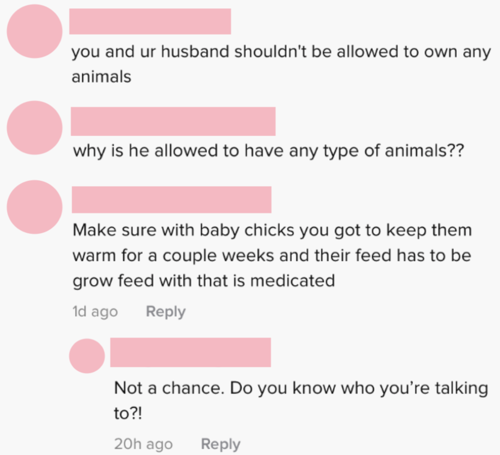 RELATED STORY: David Eason Accuses His Baby Mama Olivia Leedham of Being an "Alcoholic" Days After His Wife Jenelle Evans Defends Her Own Drinking
(Photos: YouTube; MTV; TikTok)