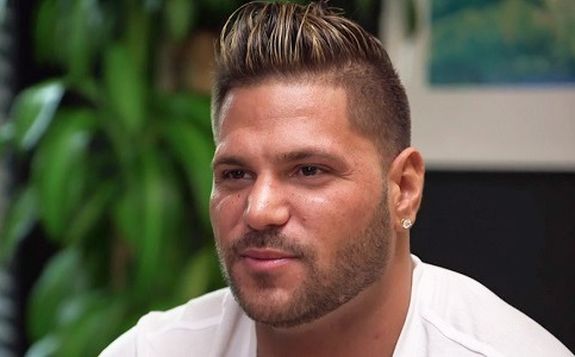 Ronnie Ortiz-Magro says he's put his partying days behind him, and is ready to rejoin his roomies on their MTV reality show!
The Jersey Shore Family Vacation star— who left the show in May to go to treatment for his "psychological issues— told TMZ on Friday that he's sober and planning to rejoin the show's cast by the end of Season 5, which is currently filming.
"I feel great," Ronnie told the site. "I'm four months sober, quit drinking….I haven't drank in four months. I got engaged, I'm a full-time father, living a good life.
"I stepped away [from the show] to deal with my mental health and be a father to my child, be a fiancé to my woman but I'll be back."
Ronnie announced his departure from the show on Instagram in May, stating that he made the decision along with MTV.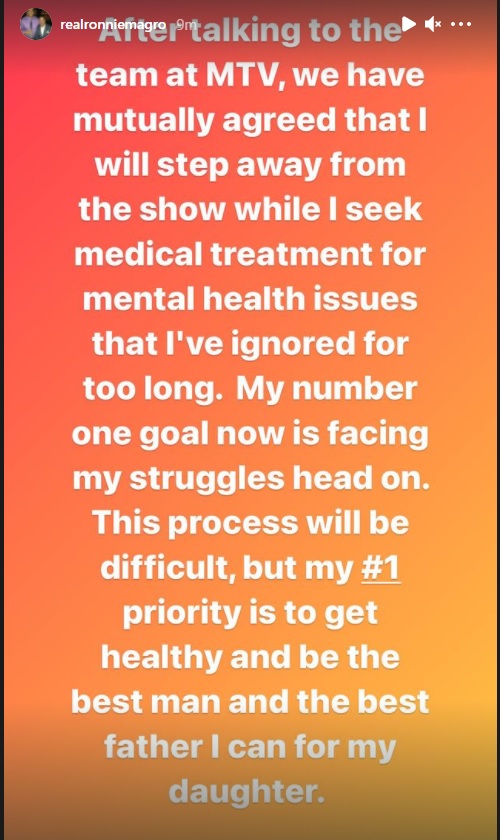 "After talking to the team at MTV, we have mutually agreed that I will step away from the show while I seek medical treatment for mental health issues that I've ignored for too long," Ronnie wrote. "My number one goal now is facing my struggles head on. This process will be difficult, but my #1 priority is to get healthy and be the best man and best father I can for my daughter."
Ronnie told TMZ that he couldn't disappoint his devoted fans and stay off the show for good.
"All the fans love me and I love them too, so I'm gonna give them what they want. I'll see them soon!" he said. "I stay in contact with the [show] producers. We're very close."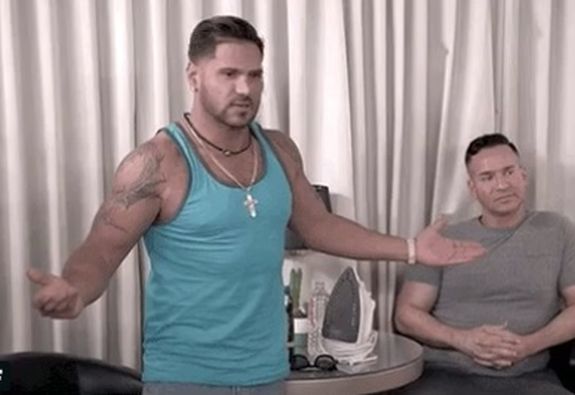 According to Distractify, Nicole "Snooki" Polizzi confirmed last month that she and the rest of the 'Family Vacation' cast has been filming scenes for Season 5. Ronnie says that he will be rejoining the cast for that season.
"[I'll be back] hopefully at the end of Season 5," Ronnie said.
He also discussed his upcoming wedding to his fiancé, Saffire Matos. While he did not say when the nuptials will take place, or if the wedding will be filmed for 'Jersey Shore Family Vacation,' he did confirm that he wants all of his roomies there on his big day.
"Everyone gets invited!" he said. "We're family at the end of the day. We grew up together, 12 years strong, you know. So they're family forever."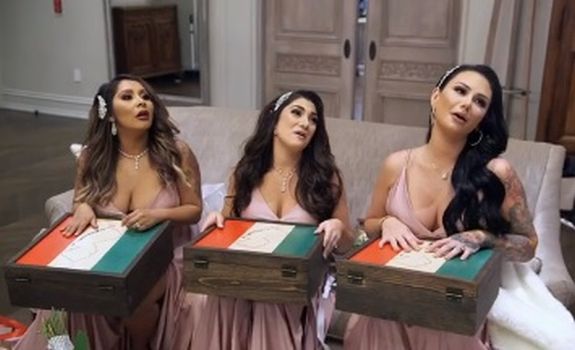 Someone who probably won't be invited to Ronnie's wedding is his baby mama, Jen Harley.
"We don't talk," Ronnie said of Jen, whom he share his daughter with. "I've moved on. She lives her life and I live my life. That's basically what it comes down to."
You can see Ronnie's full interview with TMZ below!
RELATED STORY: Ronnie Ortiz-Magro's Baby Mama Jenn Harley Formally Charged with Felony Assault & Misdemeanor Battery Following June Domestic Violence Arrest