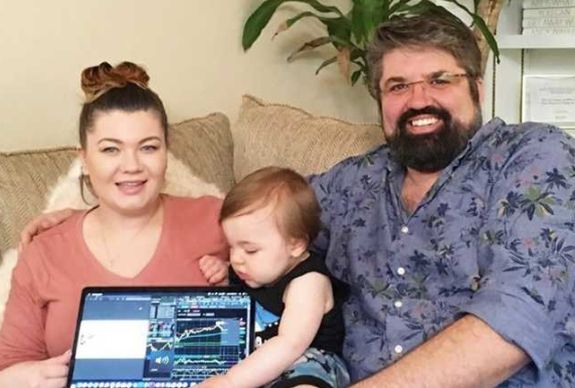 Amber Portwood is not happy that her baby daddy Andrew Glennon seemed to be implying on social media that she hit their three-year-old son, and she's making sure her lawyers are aware of it.
The Ashley can exclusively reveal that the Teen Mom OG star was distraught after her ex posted a message to Instagram Stories — and then quickly deleted it—implying that someone had been physically violent with a "baby boy." Many assumed that the boy in question is James, the three-year-old son that Amber and Andrew share. (Andrew never specifically mentioned Amber by name, though.)
"You hit your baby boy? Really?!" the message Andrew posted read.
Later, he wrote, "Here's the beauty. Justice will prevail, Losses will accumulate. As time does perspire." (It is unknown if this is related to the previous post, though.)
Andrew also posted a photo of a young James and woman to Instagram.
View this post on Instagram
According to a source close to Amber, the 'Teen Mom OG' star is upset about what Andrew posted.
"There's zero truth to it," the source said. "She's heartbroken that anyone could think she would ever hurt a child. Her heart is broken that this would be implied. Amber feels like Andrew knows exactly what to say to hurt her and have the public side with him. She would never hit James."
In October 2019, Amber and Andrew agreed on a custody plan that forbid either of them to post any photos of James to social media. (Amber was also forbidden from filming James for 'Teen Mom OG.') In the years since the custody plan was established, Amber has taken Andrew to court several times claiming he was in contempt of their plan.
"Him posting a photo of James is a violation of the agreement, and Amber's lawyers are aware of what he posted and are working on it," the source tells The Ashley.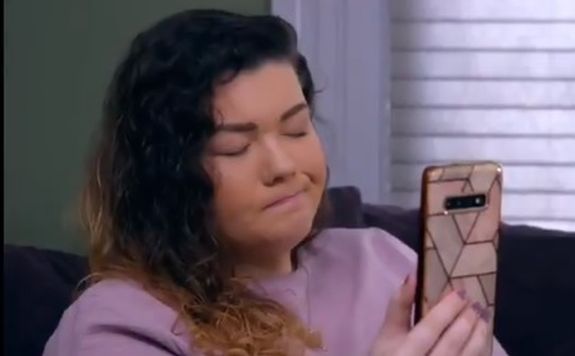 (As of press time, there had been no mention of Andrew's latest actions on their court file.)
Unfortunately for 'Teen Mom OG' fans hoping to watch this situation play out on the show, it's probably unlikely. The Ashley's production source tells her that filming for the season is complete and has been for a while, and that there is no camera crew with Amber right now.
While Amber's relationship with James probably won't be discussed, the production source tells The Ashley that Amber's relationship with her daughter Leah will be part of the upcoming season.
View this post on Instagram
"Her and Leah['s relationship] is a work in progress," the source said. "She is in school, and is really trying to be a positive influence on her kids."
The Ashley has reached out to both Amber and Andrew's sides for comment.
UPDATE! One day after he posted the Instagram Story about someone hitting the baby boy, Andrew posted to Instagram Stories that his account had, once again, been "hacked." (He has cried "hacking" several times in the past after his account posted controversial or problematic content.)

"Many of you know my account was hacked yesterday," he wrote. "Think we're good now."
RELATED STORY: Amber Portwood Says She's Reconciled With Ex Gary Shirley & Gary's Wife Kristina Since the Last Season of 'Teen Mom OG'
(Photos: MTV; Instagram)