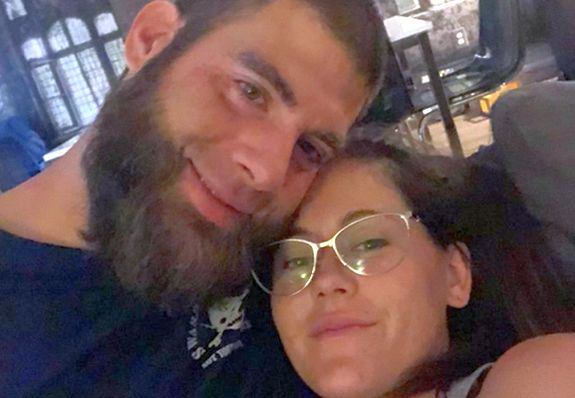 Jenelle Evans told TMZ on Friday that she didn't remember if her husband David Eason admitted in court to killing her dog Nugget. It appears that the former Teen Mom 2 star's case of amnesia applies to all things canine, as she also "forgot" about the two dogs she and David recently acquired, telling TMZ's Harvey Levin that "currently we have no dogs."
Just two days later, David posted a video to his YouTube channel, "introducing" the two new dogs who live on The Land. (Jenelle told Harvey that Jax– the pitbull she's had for years– is now living with her friend Katrina.)
It appears that Jenelle lied in the interview. (The Ashley will give you a moment to recover from the shock.) The two dogs have been seen in the background of Jenelle's Instagram Stories as early as June 23, but they were never actually "introduced" until David's video.
David showed off Buddy and Junior, telling viewers that Buddy is a "livestock guardian dog" who doesn't eat or harass the chickens on The Land. He stated that both dogs are of the Anatolian Shepherd breed.
STOP GIVING UBT MONEY!!! Watch it on the no views sites!!! https://t.co/5Cv1TKHYFc

— Ms Anon Mafioso™ (@Anon_Mafioso) July 14, 2019
"They are one of the most unique types of dog I have ever seen and have the best temperament and disposition of any dog I have ever owned," David wrote in the video's description. "They are a livestock guardian breed and do not mind eating and sleeping with all our animals on The Land!"
Of course, the fact that David and Jenelle are once again dog owners enraged many on social media. Jenelle infamously admitted that David shot and killed her French bulldog Nugget in April, which sparked a joint investigation by the Sheriff's Department and the county's Animal Control. The Columbus County, North Carolina, Sheriff's Department released a statement last week, indicating that the investigation into Nugget's death is now closed, and David will not face any charges for the "alleged" death of the dog.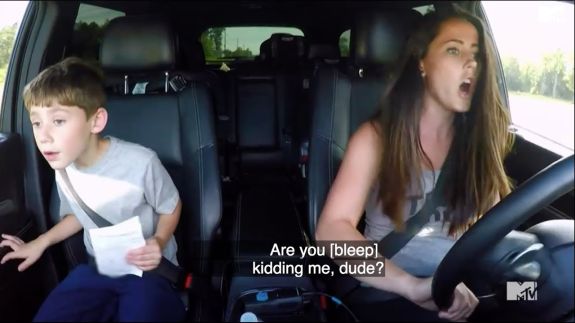 Many 'Teen Mom 2′ fans and animal lovers took to Twitter to express their anger and fear for the Easons' new dogs.
"These two lowlifes don't deserve the privilege of owning ANY animal, especially dogs," one person wrote. "Take care of your kids before taking on the responsibility of pet ownership."
"These 2 should never be allowed dogs ever again, after what happened to poor nugget," another wrote.
RELATED STORY: Columbus County Says David Eason Won't Face Charges In Regard To Jenelle Evans' Dog's Death; Former 'Teen Mom 2' Star Now Claims She Made Up Dog Shooting Story "For Publicity"
(Photos: Instagram, MTV)