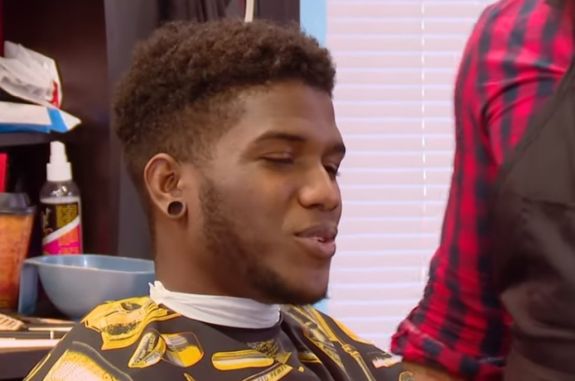 90 Day Fiancé: Happily Ever After? star Jay Smith may not have a successful marriage under his belt, but he is close to successfully crowd-sourcing the funds needed to fight his deportation.
The GoFundMe page that Jay's friend Kayla O'Brien started in hopes of helping Jay fight being deported is nearing its goal and Jay may soon be able to afford an immigration attorney. The fundraiser (verified on Instagram by one of Jay's friends) has currently raked in more than $4,000 of its $5,000 goal.
https://www.instagram.com/p/BzjR9DVlRXo/?utm_source=ig_web_copy_link
As The Ashley previously told you, Jay is facing possible deportation to Jamaica after violating a Protection of Abuse (POA) filed by his estranged (and soon-to-be ex) wife Ashley Marston on July 1. After learning there was a warrant out for his arrest, Jay turned himself in to authorities July 3 and currently remains in an ICE detention facility in York, Pennsylvania.
Ashley initially filed for divorce in January of this year but quickly decided not to proceed after being hospitalized for acute kidney failure, which viewers got to see on Sunday's episode of "90 Day Fiancé: Happily Ever After?" The couple's reconciliation was ultimately short-lived as Ashley re-filed for divorce in April.
As Jay faces possible deportation, Ashley faces charges after throwing a fire extinguisher through the window of Jay's apartment recently.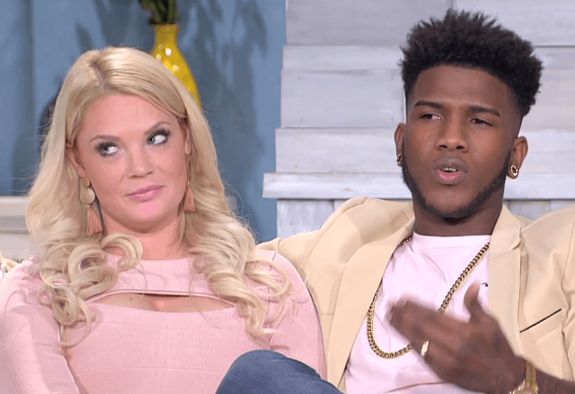 While Ashley wasn't arrested for her crime, she has been charged with one count of simple assault (a misdemeanor offense) and one count of criminal mischief.
RELATED STORY: '90 Day Fiancé' Star Ashley Martson Says Ex Jay Smith's Possible Deportation is "Payback"; Jay Promotes GoFundMe to Raise Money to Free Him From ICE Detention Center
(Photos: TLC, Instagram)