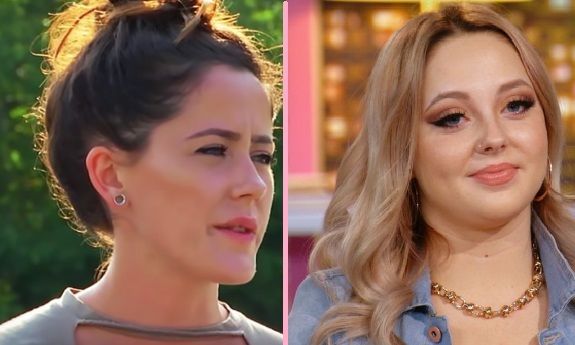 Jenelle Evans' days on Teen Mom 2 are in the past and she wants to assure everyone that she's better off.
Sure, Jan(elle)…
As fans of the show already know, Jenelle got the boot from 'Teen Mom 2' in May and shortly after, The Ashley broke the news that Jade Cline of Teen Mom: Young and Pregnant had been brought on as her replacement. With MTV recently revealing the trailer for the upcoming season of 'Teen Mom 2' Jenelle decided to weigh in on the show's newest addition in a now-deleted social media post.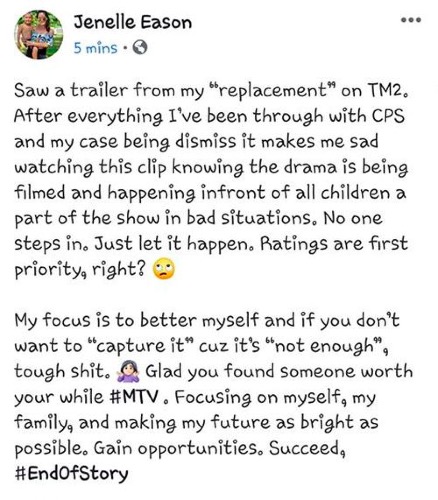 "Saw a trailer from my 'replacement' on TM2. After everything I've been through with CPS and my case being dismiss it makes me sad watching this clip knowing the drama is being filmed and happening in front of all children a part of the show in bad situations. No one steps in. Just let it happen. Ratings are a first priority, right," she wrote.
Jenelle went on to let everyone know she's on to bigger and better things…such as launching her cosmetics company, JE Cosmetics.
"My focus is to better myself and if you don't want to 'capture it' cuz it's 'not enough', tough s**t. Glad you found someone worth your while #MTV. Focusing on myself, my family, and making my future as bright as possible. Gain opportunities. Succeed, #EndOfStory."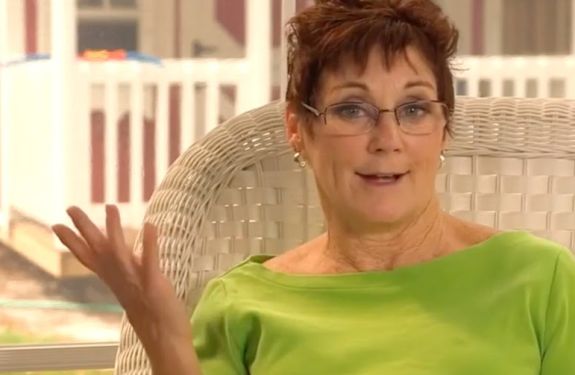 Jenelle kickstarted her "Whatever Dude, I Don't Need MTV" tour this weekend during New York Fashion Week when she shared with TMZ paparazzi that she's happy with her life away from the cameras.
https://www.instagram.com/p/B2KZYtXFQba/?utm_source=ig_web_copy_link
"We're fat and happy," Jenelle told paparazzi of her and her ever-present husband David Eason.
She added, "I think I'm gonna stick to the cosmetic line and focus on that right now and have my kids try to have a little private life away from the cameras and limelight. Have a little break and maybe get [back into reality TV] in the future but right now focus on just what I'm trying to do for myself."
Those of you who have been anxiously waiting to place your orders for products from Jenelle's JE Cosmetics line can now order at least one product, her Universal Brow Kit. While the September 9 launch party in New York was cancelled three weeks ago by the salon, Jenelle assured the paparazzi on Sunday that everything was ready to go for the launch.
"I have a big support team here in New York that helps me out while I'm in North Carolina dealing with the kids and stuff, so I mean, we have everything organized and we're excited to launch and we can't wait," she said.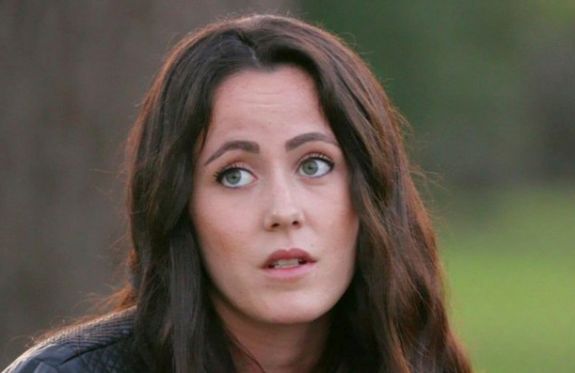 The official launch of Jenelle's brow kit went much smoother than the online launch for JE Cosmetics, which was scheduled for September 1. However, the day came and went without a peep from Jenelle & Co. (Any posts promoting the September 1 online launch date were deleted from the JE Cosmetics Instagram page.)
Currently, the Universal Eyebrow Kit is the only item available for purchase on the new JE Cosmetics site. The $40 kit, which comes with a brow wand, powder, wax duo, highlighter and brow tools, promises to give you Jenelle-perfect brows every time you use it.
"Perfect brows are here to stay!" the product description reads. "Our custom universal brow kit was crafted to accommodate all life styles at home or on-the-go. Our kit is complete with essential tools and high performing brow formulations needed to groom and create the perfect brow."
(It has not been confirmed if Farrah Abraham wrote the product description or not, although it does bear a striking resemblance to her signature "Farrah Speak.")