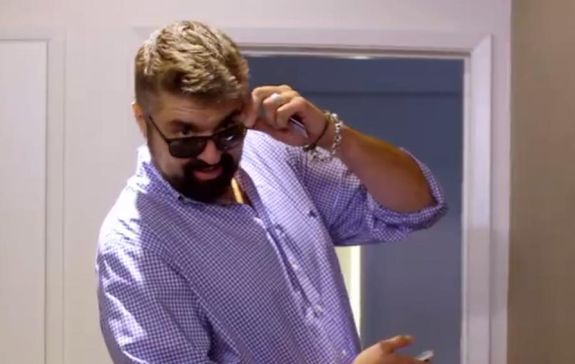 Now that things between Teen Mom OG's Amber Portwood and her baby daddy Andrew Glennon appear to be over, Andrew is reportedly ready to move from the couch Indiana back to his home state of California.
According to TMZ, Andrew wants to relocate to Malibu, where he's from and where he works. The Ashley can confirm that Andrew did in fact file a Notice of Intent to Relocate Residence in court on August 15.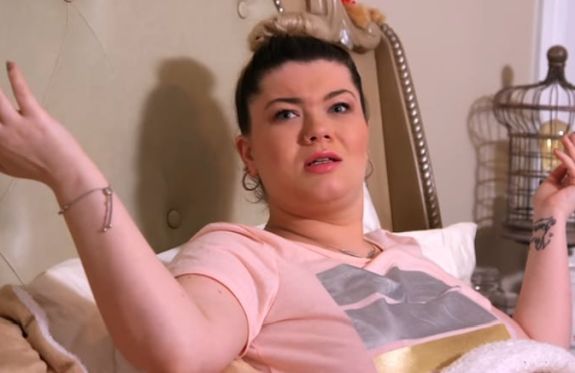 The news of Andrew's desire to head back to the West Coast comes more than a month after Amber's arrest for allegedly attacking Andrew with a shoe while he was holding their infant son James. Amber also allegedly pulled a machete on Andrew during the July 5 altercation. She has since been charged with three felonies.
While Andrew currently has custody James, Amber is allowed supervised visits, so there's no word on how this would factor into Andrew's possible relocation. Also, being that Leah, Amber's 10-year-old daughter with Gary Shirley, continues to live in Indiana, Amber's decision to relocate to be close to James could be a complicated one.
TMZ reports that Amber has 60 days to respond to Andrew's relocation plan. Amber's brother Shawn Portwood told The Ashley on Friday that he was unaware of Andrew's intent to relocate, despite having spoken to Amber the previous day.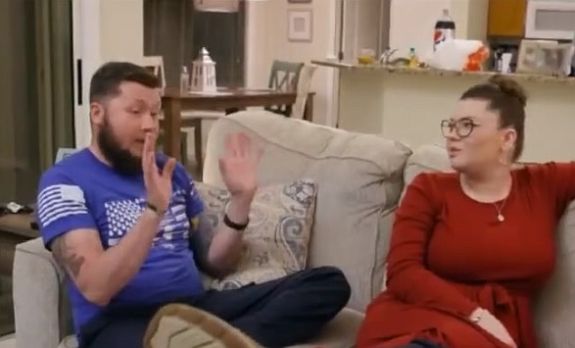 It is unknown if Amber has been made aware of Andrew's intent to relocate. However, their fight for custody of James is ongoing.
Currently, Andrew's home address on court documents is still listed as the Indianapolis home he once shared with Amber. Since Amber is currently staying with her mother Tonya (since she is not allowed to have contact with Andrew, per a court order), Andrew and James have been living in her house.
"I know the only reason she's letting him stay in her house is because she doesn't want James to not have a place to go and she wants him to be able to have his stuff," Shawn told The Ashley. "She wants to make sure that [James] can still sleep in his room and have all of his toys and that he'll be comfortable."
Amber has yet to respond legally to Andrew's relocation plan.
RELATED STORY: Andrew Glennon Defends His Decision to Date Amber Portwood Despite Her Behavior on 'Marriage Boot Camp'; Continues to Deny Accusations Made by Amber
(Photos: MTV; Instagram)