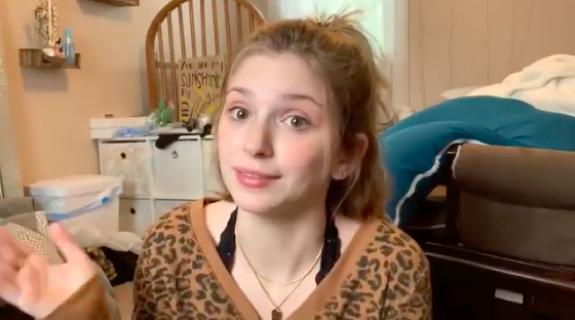 Fans of Unexpected are used to watching McKayla Adkins' tackle drama involving her ex Caelan Morrison; however, the 19-year-old is currently facing challenges unrelated to baby-daddy drama.
McKayla shared a video update with fans to her YouTube channel on Monday where she revealed that her "life has been crazy lately."
" … I have been very unhappy, I've been depressed—I don't take that word lightly either … I've been depressed for a little bit now," she says at the beginning of her video before adding that she's been "bouncing around" on different medicines to help with her anxiety and depression.
McKayla explains that she was diagnosed with PTSD, which she says is what her anxiety and depression stem from. Unfortunately though, she says she's been having "pretty bad reactions" to the medications she's tried and that they haven't seemed to help her.
"I don't have any motivation to do anything, I don't have any time to do anything. As you guys know, I'm in college and I might not be in college for very much longer … ," she reveals.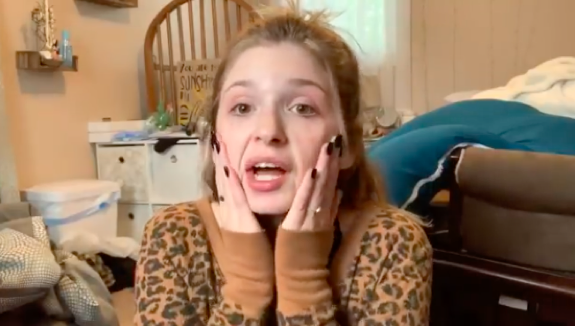 McKayla, who began taking college courses just last month to become a nurse, explains that her busy schedule has hindered her from making videos on YouTube, leaving her "broke, pretty much." She says she's in need of a job—YouTube or other—and has already begun applying at different places.
"School has just been a lot," she admits. "Nobody really told me how much is going to be taken out me. People said this school I'm going to is going to be extremely hard and it's going to be pretty much sucking the life out of me, but with two kids, it's sucking the life out of me even more.
"… I've just been mentally not good. I just, I'm losing my mind. I feel like I'm very unhappy."
In addition to the stress her college classes brought upon her, the mom of two says she feels like her kids don't understand why "mommy's not around" and she fears they will get attached to other people. She does, however, plan to eventually return to school once her children are older.
On top of McKayla's aforementioned struggles, she reveals towards the end of her video that she and her boyfriend Josh have called it quits.
"Things just didn't work out," she says. "I just feel like with my mental health and stuff it just wasn't a good time for me."
You can watch McKayla's full video below!
RELATED STORY: 'Unexpected' Stars McKayla Adkins & Caelan Morrison Still Battling Over Their Kids; Caelan Finally Allowed to See Daughter
(Photos: YouTube; Instagram;)