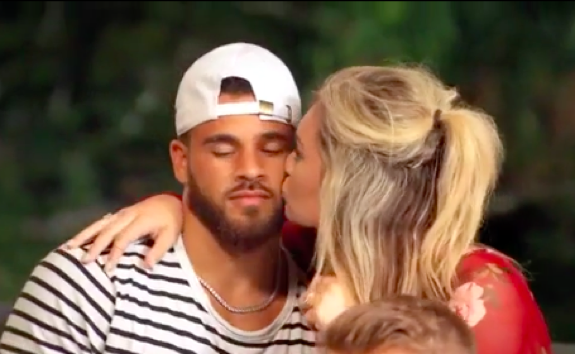 In between working the MTV reality TV circuit, Cory Wharton has managed to find love with a former MTV show cast mate, and much to the dismay of Teen Mom OG fans, it's not his baby mama Cheyenne Floyd!
Cory confirmed earlier this week that he has reconciled with his former Season 1 Ex On The Beach flame Taylor Selfridge, whom he briefly dated after the show wrapped. Fans who were hoping that Cory would reunite with Cheyenne expressed their disappointment, which Cory responded to in a series of Instagram Live videos that were filmed while he was vacationing in Mexico with Taylor.
"Cheyenne's a great person, a fabulous mother, and I'll always have some love for Cheyenne but I'm not IN love with Cheyenne," Cory said during one of the videos. "I have to do what I have to do, and Taylor is the person who makes me happy. I'm sorry to disappoint some of y'all…if y'all really want to see me happy, you'll support me no matter what."
You may remember Taylor from Season 5 of Are You The One?—-infamously known as the first cast to not take home the $1 million dollar prize. Before her stint on 'Ex On The Beach,' Taylor also made an appearance on a Season 6 episode of 'Are You The One?' as the ex-girlfriend of contestant Joe Torgerson.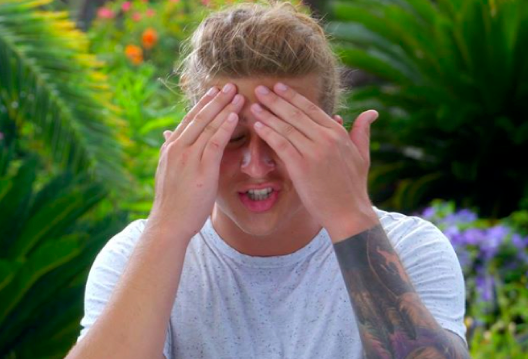 During the episode, in addition to terrorizing every one of Joe's potential perfect matches, Taylor was outed for appearing on the show's previous season while still in a relationship with Joe.
Taylor is also notable for spitting on another one of Cory's exes, Alicia Lavida, during an episode of 'Ex on the Beach.'
Anyway, upon receiving some backlash about his new relationship, Cory acknowledged his girlfriend's less-than-wonderful reputation, admitting that she's "the most hated person on MTV but she handles that s**t."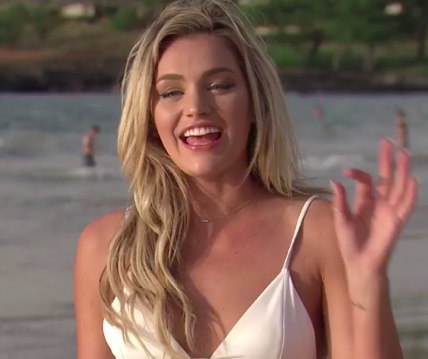 Cory went on to say that his main focus is he and Cheyenne's daughter, Ryder.
"Why are y'all so mad? Listen, at the end of the day, Cheyenne's gonna be with who she wants to be with, I'm going to be with who I want to be with," he shared on social media. "We're still going to do the co-parenting thing with Ryder, so that's that."
Cory told fans that Cheyenne is dating someone new as well and that he's "glad she's happy."
"I give you the right to judge me off of TV… but at the end of the day, I'm not a dummy," he continued. "I wish Cheyenne and her man all the happiness in the world. I am so happy she is happy. The worst feeling in the world was when I was talking to Taylor and Cheyenne wasn't really talking to anyone. I didn't enjoy that. She's with someone new and she's happy."
Cory added that, although Taylor and Cheyenne aren't friends, the two are civil. He also noted that Taylor is the only woman he's brought around Ryder.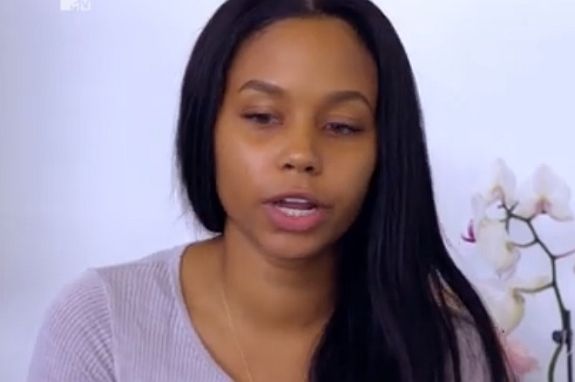 Cheyenne later addressed the drama herself on Cory's Instagram Live.
"Everybody can calm down," she said. "Cory is still Ryder's dad. Cory and I are friends, we don't hate each other, we date other people, it's OK. If you're happy, that's all that matters."
Being that Cory is, well… Cory, he made sure to plug the next season of 'Teen Mom OG,' promising fans that "we've got some s**t coming."
(Photos: MTV, Instagram)