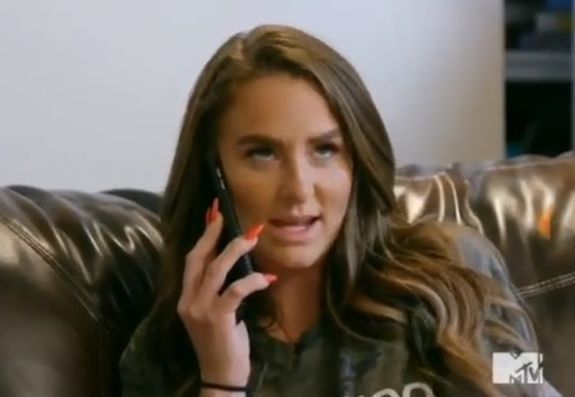 Well ding-dang-it! The Ashley has really sucked at doing Teen Mom 2 recaps this season. (You can thank the 'Teen Mom' gang for that! They've been keeping The Ashley way too busy, making her report on their various hi-jinks and shenanigans, and leaving her no time to poke fun at what they do on the actual show.)
In attempt to make up for her shortcomings, The Ashley will now recap the latest episode, before the new episode airs tonight, putting her once again behind.
We start things off down Florida, where Leah and her crew are still on— you guessed it!—vacation! Leah's sister Victoria has made the trip, but, unfortunately she's dealing with sickness caused by something she got the last time she left the ol' holler— an oopsie baby in her tummy!
Leah tells us that her sister is feeling better, which means that she can go participate in whatever random activity Leah is making MTV pay for today!
Before they can go, though, that rascally Aleeah plucks her mom's phone away from her and runs through the house, teasing her and trying to read Leah's text messages to Jeremy (which almost certainly talk about them touching no-no's and whatnot.) Leah is frantic to get the phone back from her daughter, but soon all of the girlseseses are joining in and accusing Leah of having a boyfriend.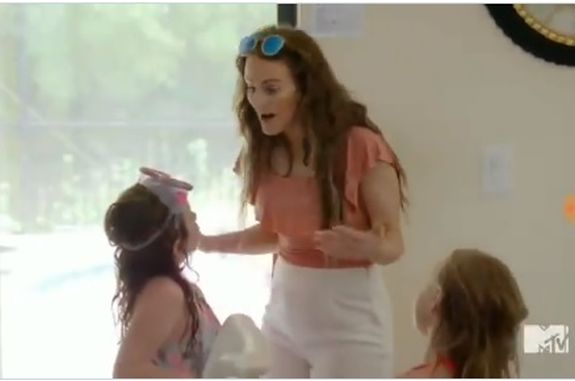 Soon, Aleeah— wearing long yellow Lee Press-on Nails usually reserved for hookers and/or moms on this show— is straight-out reading her mom's texts to Jeremy. Leah chases Aleeah around the house to try to snatch back the phone, all while Addie squeals "Mommy likes Jeremy!"
I haven't seen this kid that happy since the day she learned to tear open her own sugar packets to snack on!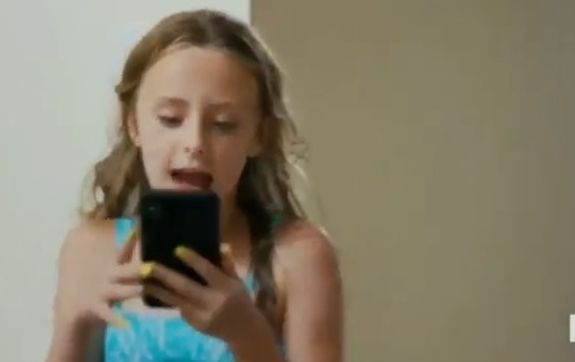 "Y'all goofy!" Leah cries. "Get on 'bout yer bad self, go on!"
(She really said that. The Ashley isn't making a hillbilly funny here.)
Addie then tells her sisters that she caught Leah in bed with Jeremy! Leah tries to explain that she was "showing him a video," Addie is undeterred. She tells everyone that, whatever it was that Leah was showing Jeremy, she did so in bed at Jeremy's house.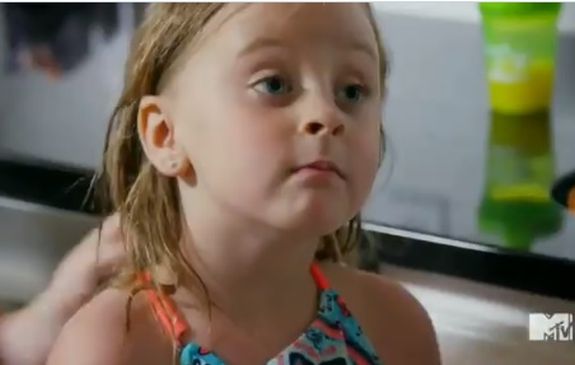 Finally, Aleeah tells her mother to stop lying to them, and just admit that she's been playing "hide the hot dog" on the regular with Jeremy. Leah swears to the girls that she'd never lie to them, and says that she and Jeremy aren't boyfriend and girlfriend…yet.
"We're going with the flow, whatever happens happens," she tells them.
(Something tells me that Leah won't be "flowing" for long. if they keep humping like rabbits, Leah will be carrying the Spawn of Jeremy in her lady garden within the month!)
Next, we head over to South Dakota, where, to the surprise of absolutely no one, Chelsea and Cole decide they're definitely buying the big vacant field of their dreams. While hanging out on the floor of the current DeBoer Cabin, Chelsea asks Aubree if she's excited about moving to the middle of nowhere. Aubree, having grown up with the comforts of MTV paychecks and such, just wants to know if they're going to build a mansion.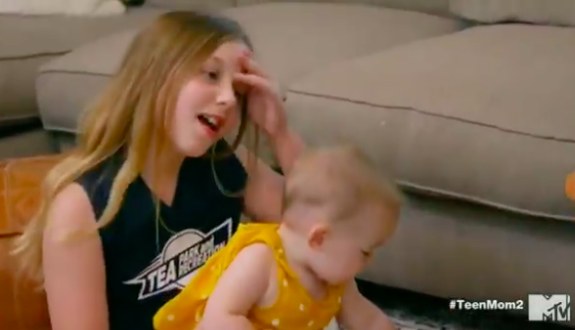 Later on at Aubree's softball game, South Dee-ko-tah Mary arrives. She's not her normal chipper self, though, as she's distraught that Chelsea is moving her litter so far away from her. She lets Chelsea know she is "just sick" about Chelsea and Cole taking their truck load of kids a whole 45 minutes away.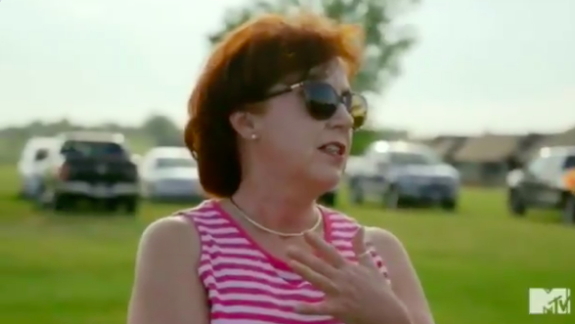 Mary tells Chelsea the kids are all she has and starts to get emotional right there at the softball field. Chelsea isn't having any of her mom's dramatics dramastics though, and assures her things won't be all that bad. After all, at least she's moving the family to a piece of land and not actually to The Land.
Later in the car, Cole tells Chelsea that his dad is not on board with their eventual move. Chelsea says that her mom "cried about the land." (Again, not to be confused with The Land, where crying— and raking— is a daily occurrence.)
Chelsea and Cole make a pit stop to marvel at the empty field they now own while Watson makes a run for it in the distance.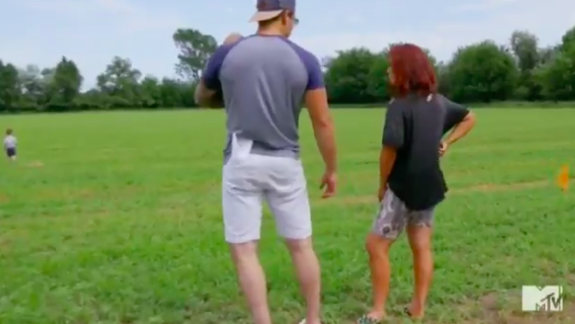 While Chelsea sets her sights on building from the ground up, Kail has elected not to purchase her own chunk of vacant land and instead buy a house that's already built. Kail calls her friend and tells her it would have been nice to "build with a partner," but being that her dream man won't even appear on TV without having his face blurred, it's highly unlikely that he'd be willing to build a house with her.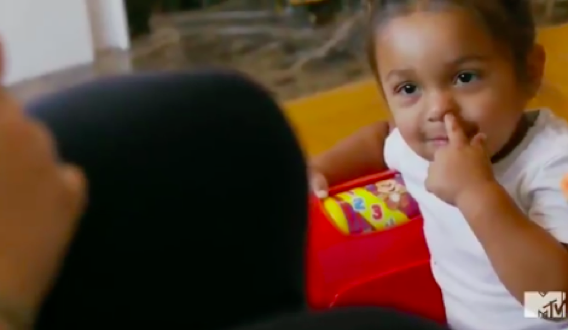 Later on, Kail meets with a realtor to check out her potential new home. Even though it's not the house of her dreams (because it doesn't Chris lying naked on a bearskin rug in front of the fireplace), Kail likes it. She's thrilled that it has a big yard for Chris to play fetch with her children in and tons of fireplaces for her to burn Chris's belongings in when he ultimately pisses her off again.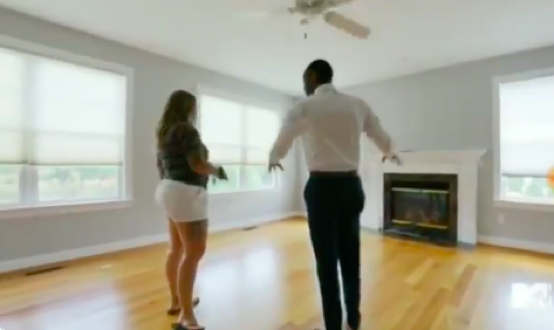 After checking out the new love shack, Kail calls Leah, who is dealing with the fallout of her girlseses looking through her phone and discovering texts between herself and Jeremy.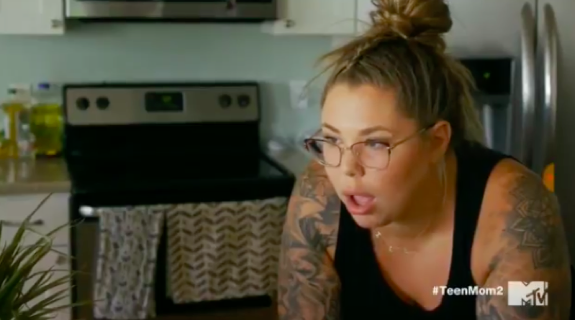 Leah tells Kail she's worried about the girlseses thinking that there's something going on between her and Jeremy. On the bright side, because of those dang "not well" schools in West Virginia, the girlseses were likely only able to decipher about half of the words, so Leah is probably getting worked up for nothing.
Of course, to further confuse things for the girlseses, Leah tells Kail she wants to invite Jeremy to come along on their group trip to Hawaii. We're already cringing at the thought of all the "we got lei'd" jokes to come.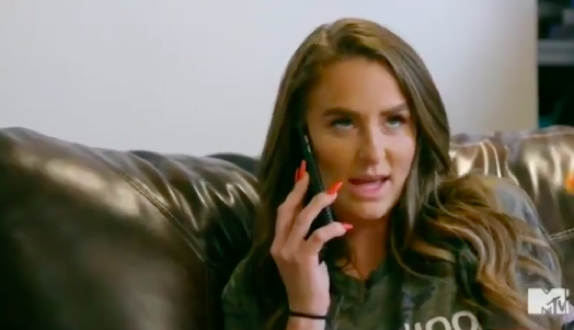 Meanwhile, in Indiana, Jade is settling into her new home, after hightailing it out of house Number 2 this season in order to get away from her baby daddy Sean. Speaking of Sean, he is living it up in the other house with color-change lightbulbs and unfortunately, access to social media—the latter of which he is taking full advantage.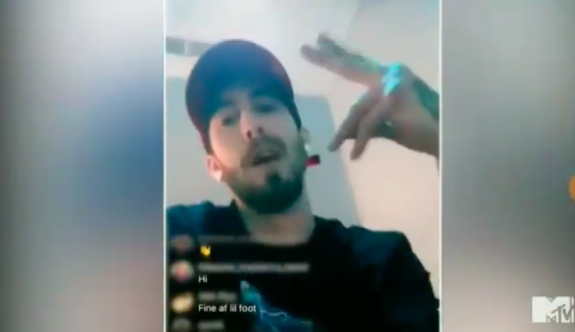 Sean goes on and on to his followers about how happy he is to be free from his relationship with Jade, despite his depressing set-up in their empty house screaming otherwise.
After hearing about Sean's one-man show online, Jade says she's worried that he'll do something crazy since it seems to her that he's back on drugs. At school, she tells her friend Corie that Sean doesn't understand why she won't let him see their daughter.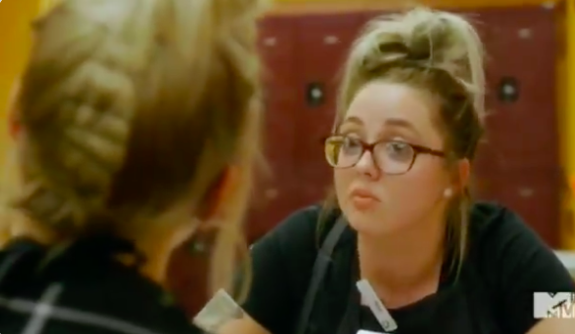 Jade says she should've dropped Sean long ago and is embarrassed that she stayed with him as long as she did.
Later on, Jade calls her mom and tells her that people are going after her online about "taking" her kid away from Sean, though she's just concerned about how Sean's actions will impact Klohie, who, as we've mentioned before, is already dealing with a lot given her whole name situation.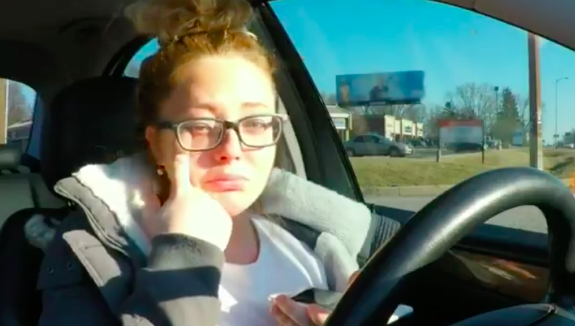 Back in Florida, Leah's youngins are in the pool, happily beating the tar out of each other with Fun Noodle toys (as you do). Leah's mother Mama Dawn is dressed in her "vacation house dress" and is supervising the kids while Leah and Victoria talk inside.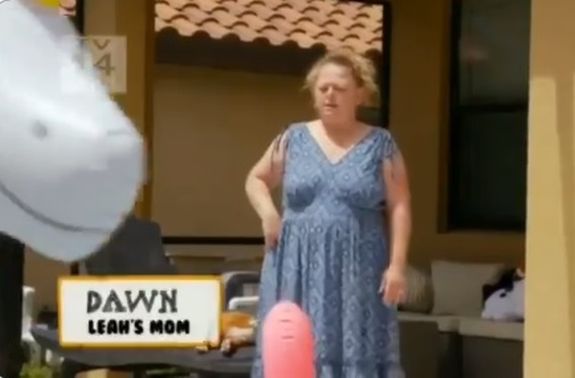 Later, Addie runs inside and is eavesdropping on Leah and Victoria's conversation. She is caught, and tells Leah that she wants her mom and dad to get married again.
In the next scene, we see that Leah and the girlseses are back in The WV, and their Florida vacation is over. However, she's already planning on her next travel destination. She tells the girlseseses that they're going to go to Hawaii next. She tells them that "Kell" is going to come with her three boys, and also Mama Dawn will be there. (Yessss! You know Mama Dawn's fixin' to wear some of her finest muumuus for the trip!)
The girls seem only mildly excited for the next trip. Leah assures them that they'll be doing a lot of fun things.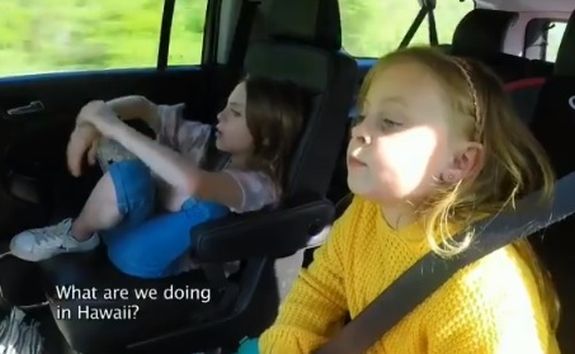 Addie asked if her dad can mooch a free vacation too, so Leah calls him up to see if he wants to go to Hawaii with them.
Jeremy picks up the phone and says, "Hey girl heeeey!" to which Leah responds, "Hey boy heeeey!" (I think that was their private parts talking?)
Jeremy says he'd like to go on vacation, but unlike Leah and "Kell," he actually has to work and can't be off having a "la-dee-dah time" all over the country.
"I don't want to jeopardize my JOB, Leah!" he tells her.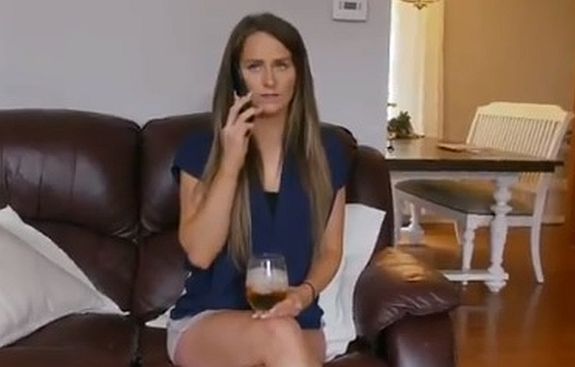 Next, we head over to Orlando, where Briana is discussing how long it's been since Devoin has seen Nova. She tells her mom Roxanne that Devoin hasn't reached out to her. Nova has expressed her interest in seeing her dad, so Briana realizes she has to help make that happen.
Roxanne suggests inviting Devoin to Nova's gymnastics class the next day, and she goes ahead and texts him to ask if he wants to go. He agrees to go to the class. Bri is adamant that Nova not be allowed over to Devoin's house alone again, given what happened the last time. (In case you missed it, Devoin played "Marco Polo" with a bottle of Jose Cuervo instead of Nova.)
The next day, Devoin arrives at the DeJesus Coven's Apartment. Nova's thrilled to see him, and, to her credit, Roxanne handles things well.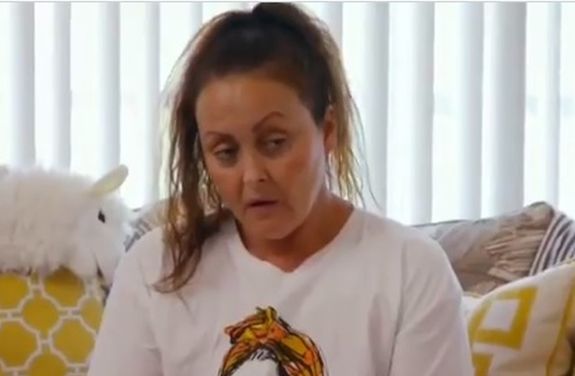 Devoin (kind of) apologizes to Nova for the pool incident, and explains to her that it's his fault they haven't seen each other in a while. He tries to have "a moment" with Nova, but she's more interested in playing Connect 4 than connecting heart-to-heart with her dad.
Soon, Bri beams in to make sure 1) Nova is still alive and 2) Devoin isn't raiding the Covens' liquor cabinet. She tells Nova she'll be home soon.
When Bri arrives, the room becomes downright chilly. She barely looks at Devoin, as Roxanne plops on a big, floppy straw hat and tells everyone it's time to go to gymnastics.
Soon the whole gang arrives at the gym. There's a sulking Briana, a straw-hatted Roxanne and Devoin, who is now wearing a fanny pack. That's quite the party!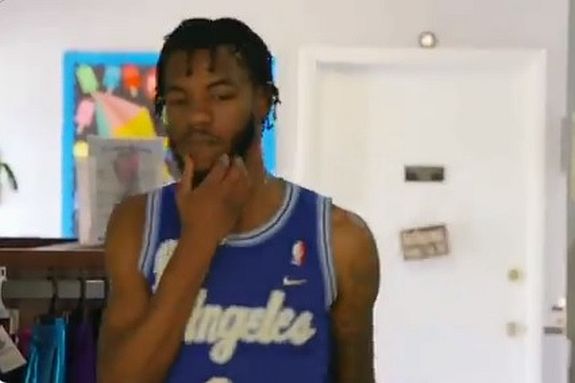 Briana tells Devoin that he is allowed to see Nova at The Covens' Den, or at the gym, but he can't have her at his apartment solo for a while. Devoin agrees to try to shape up.
That's all for this episode! To read The Ashley's other 'Teen Mom 2' recaps, click here!
(Photos: MTV)