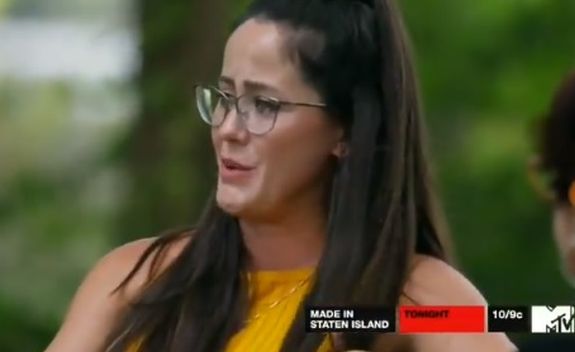 The stars (and former stars) of the Teen Mom franchise never cease to keep us on our toes. Over the past week or so, the 'Teen Mom' guys and gals stayed busy, from making up with their baby daddies to making babies!
In an effort to bring you up-to-date on the latest Teen Mom OG, Teen Mom 2, Teen Mom Young & Pregnant and 16 & Pregnant news, The Ashley brings you the Teen Mom News Pile. Here are some of the major (and minor but interesting) 'Teen Mom'-related things that have happened over the last few days…
Jenelle Evans threw herself a pity party, claiming she's depressed because "everybody hates" her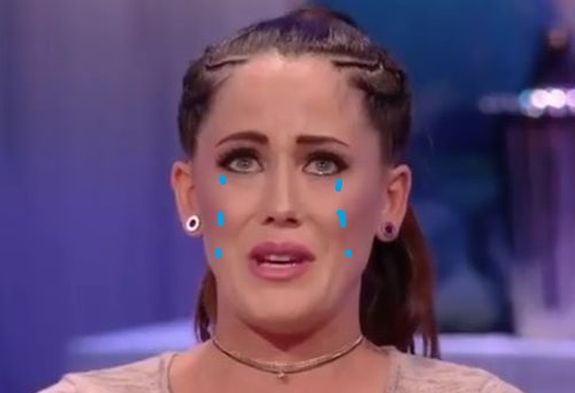 Poor Jenelle (and The Ashley means that both figuratively and probably literally at this point!) The former 'Teen Mom 2' star took to Instagram over the weekend to announce that she's depressed, partly due to the fact that she's realizing she doesn't have a lot of fans left.
During a recent Q&A session on Instagram Stories, The Lady 'o' The Land told her followers that she may not even continue with her ill-fated makeup brand, JE Cosmetics, after two failed attempts to bring Jenelle Evans-inspired eyebrows and makeup to the masses.
When someone asked Jenelle if she plans to expand into non-makeup products, Jenelle didn't sound to encouraged.
"I hope so but IDK cuz everyone hates me," Jenelle wrote, along with a broken heart emoji.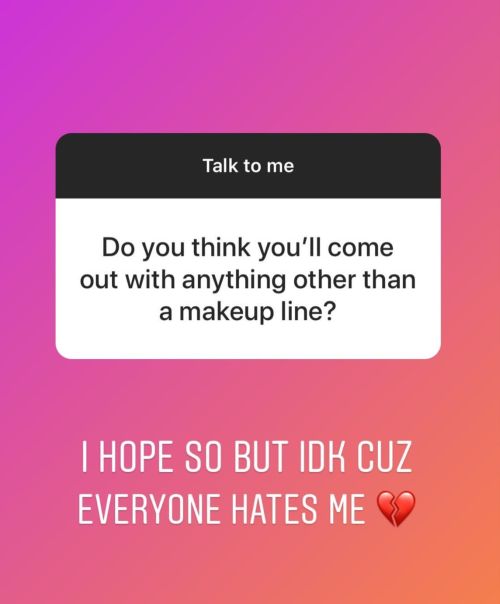 When someone asked her if she's happier in her life now (assuming they meant now that she's not on 'Teen Mom 2' and is living on The Land with her treasured husband, David Eason), Jenelle replied, "[I'm] very [happy], but still get a lot of hate and wish it would stop. I'm trying to be myself and lay low from now on. Just getting more depressed…"
"Everyone in the house notices how quiet I am," Jenelle posted later. "Then everyone just gives me lots of hugs and asks me if I'm OK. David helps out a lot with the kids, cooks for me, says sweet things."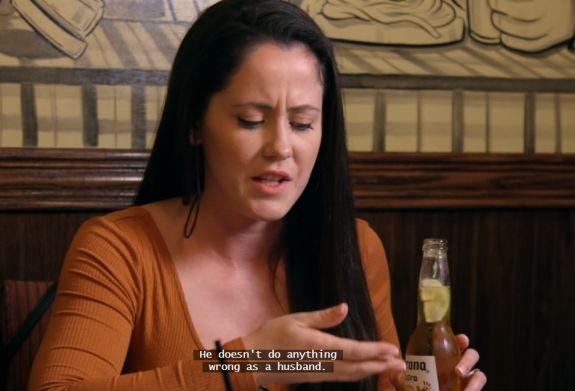 When one person commented that they feel bad for Jenelle, she said she was surprised that someone still cared.
"I appreciate you all sympathizing with me and I forget people really do care about what's going on in my life and they really care about my emotions," she wrote.
Since getting the boot from 'Teen Mom 2,' Jenelle had been putting her focus into her makeup line, promoting her "Universal Eyebrow Kit," which turned out to be a flop. In addition to getting bad reviews online, JE Cosmetics was recently dropped by its manufacturer (although Jenelle claims she left them, naturally). Radar Online broke the news today that Jenelle's company is actually operating illegally, as it has not been registered in North Carolina.
Ashley Jones laughs off drug-related weight loss rumors; insists she wasn't shading Jade Cline with rent-related tweets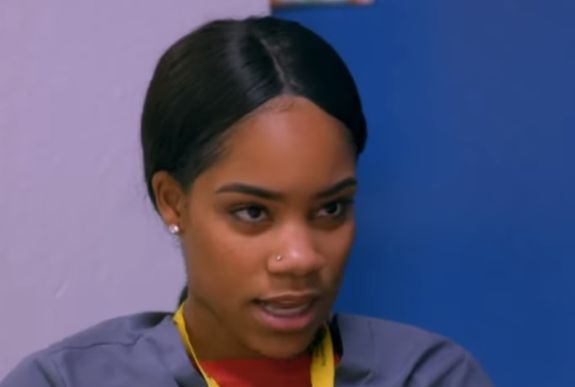 While there have been plenty of 'Teen Mom' stars on drugs over the years, 'Teen Mom: Young and Pregnant' star Ashley made it clear that she is not one of them.
In a series of Twitter posts, Ashley acknowledged that she has lost a ton of weight, but laughed off the nay-sayers' claims that she used drugs to help her shed the pounds.
"I lost about 70 pounds. I read it was coke," Ashley tweeted, along with the laughing emoji. "First of all, where did I get 70 pounds worth of coke money and 2, who was watching my daughter and going to school for me in between times when I was coked out lol."
"If I was using enough cocaine to lose 70 pounds then I would be sick!" Ashley added. "Mentally and physically and it would be blatantly obvious."
(This is probably true. As 'Teen Mom' fans know, the shows' stars who have been on drugs in the past have had a really hard time hiding it.)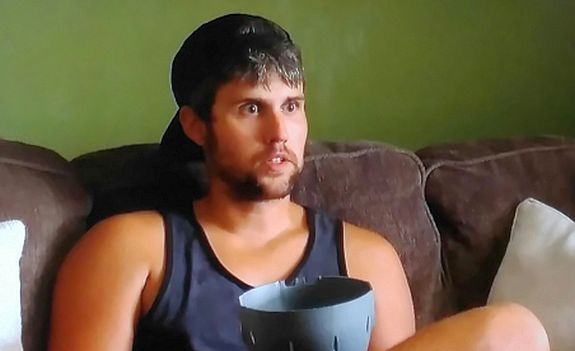 Anyway, Ashley then revealed how she did lose the weight: good ol' diet and exercise.
"Drug abuse is not funny and I wouldn't recommend anyone trying any drug to lose weight, including pills," she wrote. "Changing your food choices and working out is the safest most guaranteed way to lose weight in my opinion."
This is not the only topic Ashley has been outspoken about on Twitter lately. On Thursday, she posted a tweet that seemed to be shaming her former 'Young and Pregnant' co-stars Jade Cline and Sean Austin.
"Man if my rent was 900 dollars I'd be stacking to bad all you gone get in the bay is a bedroom in someone's house where you can't even use the living room," Ashley tweeted.
(The tweet was posted on the same day as a story about Jade and Sean being sued for unpaid rent on their Indianapolis house was posted. Their rent was $900 a month, by the way.)
When other Twitter users called Ashley out for being "salty" and shading Jade, Ashley denied it.
"First of all what the f**k are you talking about," Ashley responded on Saturday. "We all know by now if I wanted to say a name I would. I'm simply referring to the fact that I have to pay to be alive and no one asked me if I could afford it before bringing me into the universe. Lighten up hoe…"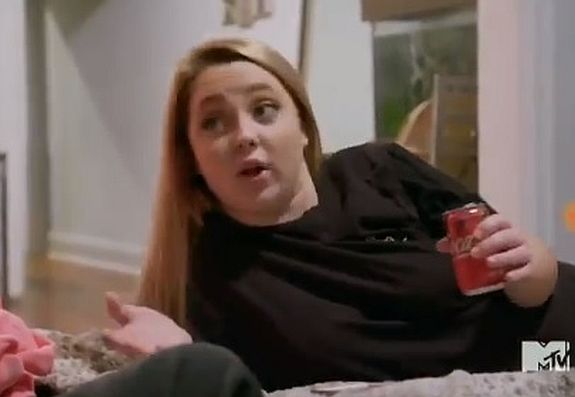 Kail Lowry & Jo Rivera make up.
After declaring last month that she hates her baby daddy Jo's guts, 'Teen Mom 2' star Kail has made up with her ex. The parents of Isaac joined together, along with Jo's wife Vee Torres and their assortment of children to celebrate the birthday of Jo's daughter Vivi.
"Back to normal," Kail wrote in the caption of a photo of her, Jo, Vee and all the kids.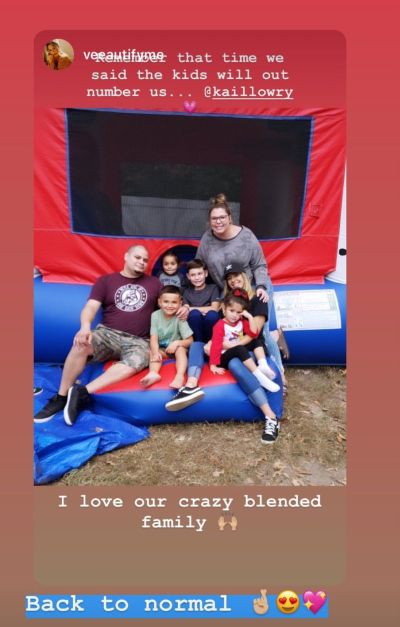 "Our crazy fam bam," she wrote on another pic. "Happy birthday Vivi."
As The Ashley previously told you, Jo and Kail had basically been at each other's throats the entire summer, with things getting particularly heated over Kail taking Isaac to Hawaii in July, causing him to miss a scheduled 4th of July holiday with Jo.
During an August episode of her Coffee Convos podcast, Kail made it clear that her issues were with Jo, and not Vee.
"I hate Jo's guts right now but I'm not here to put Vee in the middle," Kail said. "But while Jo and I are having issues, she's not going to come out on the podcast. I run off at the mouth all the time. While I am taking full accountability for this, I do feel like I understand where she was coming from and not wanting to be a part of it because of [the issues with Jo]."
Although Jo and Kail have made up, Jo is still refusing to film for 'Teen Mom 2,' The Ashley's production sources tell her.
Now that she and Jo are getting along, that means that Kail is officially on good terms (for Kail, anyway) with all three of her baby daddies (which also include Javi Marroquin and Chris Lopez). Like Jo, Javi and Chris are not filming for 'Teen Mom 2.'
"16 and Pregnant" girl Summer "Babies is Beautiful" Rewis is Pregnant Again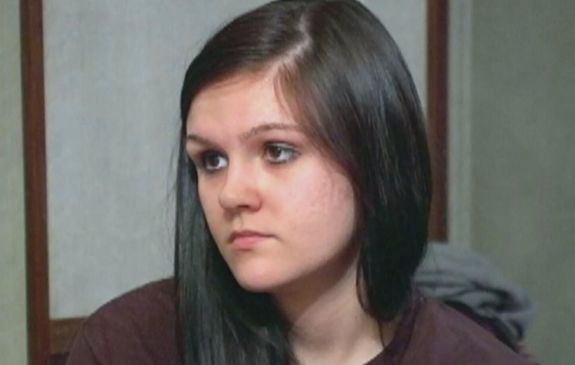 Summer— who was featured on Season 5 of "16 and Pregnant"— announced on Monday that she's expecting her third child. Summer is mom to son Peyton, who was born on Summer's episode in 2014. She married Peyton's dad, DJ Rewis, and they went on to have a second son, Connor Mace, before divorcing. She is now in a relationship with a guy named Tyler Rhodes.
Summer is also known for being associated with what became one of The Ashley's all-time favorite "16 and Pregnant" lines: "Babies is beautiful." (It was not actually Summer who uttered this little piece of heaven, though; it was her sister, Pookie, who, during Summer's portion of a Catch-Up Episode, told Summer that she didn't care if she got pregnant as a teen because— say it with me!— "Babies is beautiful!"
Anyway, Summer's Instagram post stated that she is due in May 2020.
"The butterflies you used to give me turned into little feet," she wrote. "Was a little nervous to share our big news, but baby Rhodes coming May 2020."
Summer's "16 and Pregnant" co-star Maddy Godsey (aka "the one with the bad bangs") congratulated her.
"Didn't even known you had a boyfriend ! Love youu," Maddy wrote.
For those of you counting at home, Summer is the first girl from Season 5 to have a third child. Most of the moms from that season have gone on to have another child, though.
To catch up on more 'Teen Mom' news, click here!
(Photos: MTV; Instagram)