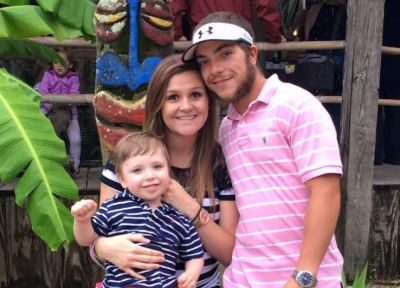 It's a boy for 16 and Pregnant Season 5 star Summer Rewis and her husband DJ!
Summer announced that she and DJ welcomed their second son, Connor Mace, early Tuesday morning in Georgia.
"After an exhausting, very early morning, I finally got to meet my precious son," Summer wrote on her Facebook page. "Connor Mace Rewis made his appearance at 8:08 am this morning weighing 6 pounds 5 ounces and was 19 inches long and he's absolutely healthy! Our hearts are so full."
It appears that baby Connor came a bit early, as his due date was actually June 24.
Summer and DJ, who have been married since August 2013, are already parents to son Peyton, whose birth was featured on '16 and Pregnant.' Peyton will turn three in October.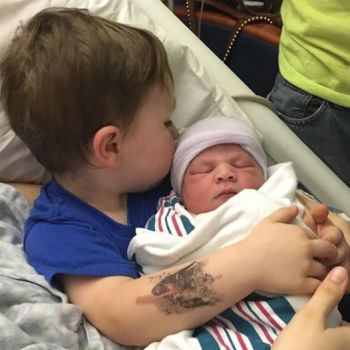 Summer announced the pregnancy back in October, and in an exclusive interview with The Ashley, she revealed that having another baby wasn't exactly in the couple's immediate plans. (Hey– that's what happens when you don't go to itsyoursexlife.com, guys!) Still, Summer said that she and her family were in a good place.
"Yes we are having another child, no it was not planned," she told The Ashley. "We are nervous but excited. We have our own home and DJ has an amazing job."
Fans of the show may remember that Summer and DJ's marriage went through a lot of turmoil in 2014. The couple almost split up due to DJ being unfaithful to Summer. In October, Summer addressed that issue.
"We're two completely different people than we were a year ago," she said. "DJ and I are doing amazing, and have been for quite some time now. This [new baby] isn't to 'fix our marriage.' I'm just so annoyed with how we're being put down for things that happened two years ago."
Just last week, Summer wrote a sweet post about DJ in honor of his recent 21st birthday.
"There's no one else I would want by my side through this life," she wrote. "Our boys love you so much and we're so very grateful for you. I love you more than this world."
Summer is the first girl from her season of '16 and Pregnant' to have a second child, but she's certainly not the only one from the series to do so. In fact, according to The Ashley's recent study on the girls of '16 and Pregnant,' over half of the 59 girls featured on the show have had at least one more child, or are currently pregnant.
(Photos: Facebook)