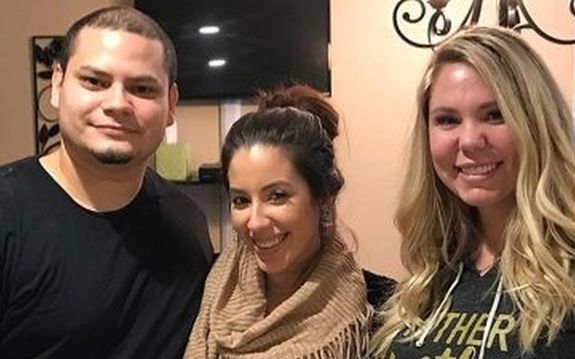 Kail Lowry recently opened up on her Coffee Convos podcast about how bad her relationship with her first baby daddy Jo Rivera has gotten, and discussed how her feud with Jo has affected her friendship with Jo's wife, Vee Torres.
As The Ashley told you last month, the happy co-parenting relationship the Teen Mom 2 stars used to have is long gone, and the two are now at each other's throats.
"Kail and Jo do not get along at all. Jo has refused to film [for the upcoming season]," one of The Ashley's sources told her last month. "There is no footage of Jo in the next season. He does not want to deal with Kail or the show anymore."
Fans speculated that Kail and Vee were also feuding, after Vee's name was taken off the guest list for an episode of Coffee Convos that was recently taped in Atlanta. However, on this week's episode, Kail revealed that is not the case at all.
"I hate Jo's guts right now but I'm not here to put Vee in the middle," Kail told her co-host Lindsie Chrisley. "But while Jo and I are having issues, she's not going to come out on the podcast. I run off at the mouth all the time. While I am taking full accountability for this, I do feel like I understand where she was coming from and not wanting to be a part of it because of [the issues with Jo]."
"This" was Kail's decision to take Isaac– the son she shares with Jo– to Hawaii over the Fourth of July, despite the fact that Jo was supposed to have Isaac for eight hours on the holiday. As The Ashley previously reported, Jo threatened to file contempt on Kail for going against their custody agreement, and Kail stated on her podcast she was worried that she would go to jail for her actions.
"While we were in Hawaii, it was one of the last days, Vee texted me and was like, 'Can we talk for a second?' Because she was supposed to be on this trip to Atlanta now," Kail said on the podcast. "I don't know how much she knows of the Hawaii thing, but at the end of the day, Jo is her husband and she's going to respect her husband and his wishes.
"She said that once Jo and I resolve it, she would love to come on the podcast but she just wanted to talk it out, because MTV was going to film it. She doesn't know what I've said, she said she doesn't really know the situation at all. Like, Jo didn't really talk to her about it, so she just didn't want to be in the middle and I understand that."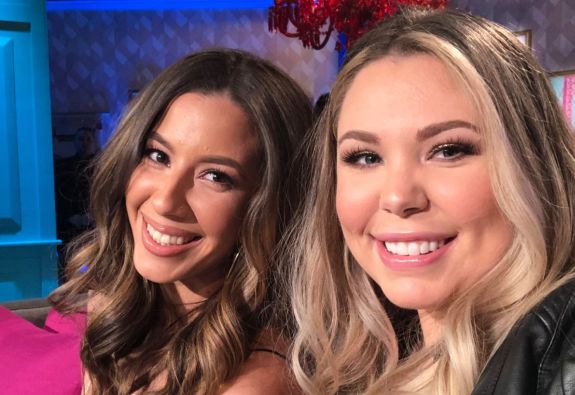 Although Kail and Vee did not get along when Jo first started dating Vee, they have since become good friends, with Kail even praising Vee during the most-recent 'Teen Mom 2' Reunion for being such a great stepmom to Isaac.
Listen to the full Coffee Convos episode below!
RELATED STORY: EXCLUSIVE! Kail Lowry & Baby Daddy Jo Rivera At War; Jo Refuses to Film For 'Teen Mom 2'
(Photos: MTV, Instagram)