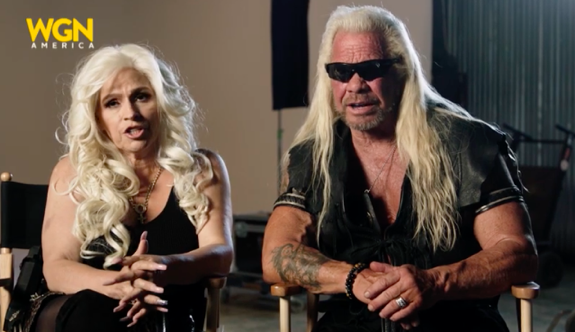 Duane Chapman, aka Dog the Bounty Hunter, will make his return to TV in September with Dog's Most Wanted—- a new series that will follow Dog, his late wife Beth Chapman and their bounty hunting team as they take on a "bucket list of wanted fugitives."
The Ashley told you in January that Dog would be coming back to the small screen after a six-year hiatus, though at the time, a release date for the new series had not been announced. Earlier this week, however, a sneak peek of the new show was released, along with a premiere date of September 4.
"Crime in America is skyrocketing! Criminals are finding it easier to avoid the system, "With more and more dangerous criminals running the streets, the time couldn't be better for the World's Greatest Network to bring back the World's Greatest Bounty Hunter. Fugitives beware!" pic.twitter.com/d4kol0cFa3

— Duane Dog Chapman (@DogBountyHunter) January 15, 2019
In the new clip, fans get to see some of the bounty hunting in store on 'Dog's Most Wanted,' as well as a glimpse into Beth's battle with cancer.
As fans of the couple may recall, Beth was diagnosed with Stage II throat cancer in September of 2017. While Beth's cancer was in remission at one point, it unfortunately returned in late 2018 and in June, she tragically passed away.
'Dog's Most Wanted' premieres September 4 on WGN America. Check out a sneak peek of the new series below!
RELATED STORY: Dog the Bounty Hunter's Store Burglarized, Items Owned By His Late Wife Beth Chapman Stolen Along with Family Mementos, Merchandise & More
(Photos: WGN America; YouTube)