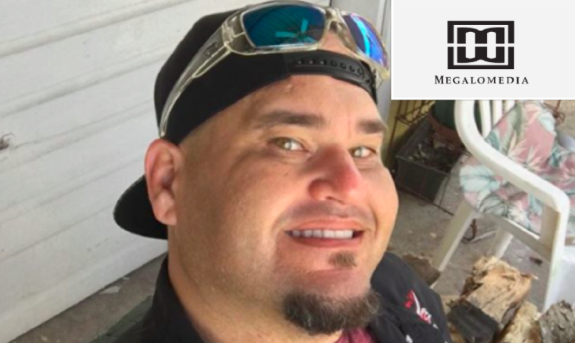 A second lawsuit (in nearly a month) has been filed against Megalomedia, the production company behind TLC's My 600 Lb Life, regarding the show's alleged treatment of its cast members.
The first lawsuit was filed last month by the family of James "L.B." Bonner for what his family believe to be the production company's role in L.B.'s 2018 suicide. Now, Starcasm has exclusively revealed that a second lawsuit has been filed by cast member David Bolton, who appeared on Season 6 of 'My 600 Lb Life' along with his brother Benjamin, for many of the same reasons that L.B.'s family decided to take legal action.
David is reportedly being represented by Tony Buzbee, the same attorney that is handling the case filed by L.B.'s family.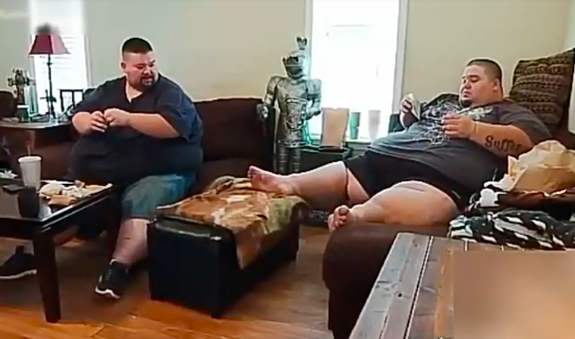 According to the latest 'My 600 Lb Life' lawsuit, despite both he and his brother having a successful weight loss journey on the show, David claims he "was taken advantage of by the producers of a reality show that was focused only on ratings, while neglecting the welfare of those who appeared on the show."
The lawsuit goes on to state that lifestyle changes required by David's weight loss surgery "caused him extreme frustration and depression," specifically noting Megalomedia's strict filming schedule.
David also accused the production company of providing "absolutely no mental health assistance"– a claim similar to the one made in L.B.'s case in which the Bonner family states that L.B. was only offered one therapy session, with extra sessions to come only on an indeterminate as-needed basis.
The two cast members' alleged experiences on the TLC show were also similar in that both lawsuits mention Megalomedia's manipulation of the individual and their respective families for the sake of manufacturing drama. According to David's lawsuit, said treatment contributed largely to the "tremendous psychological toll" he suffered during and after filming.
In the Bonner family's lawsuit, L.B.'s family claims the production company failed to "pay for all charges associated with" L.B.'s weight loss surgery despite promising to do so, resulting in bill collectors "harassing L.B. for payment and impairing his credit."
The lawsuit filed by David makes similar claims.
"Further, Defendants [Megalomedia] promised that they would pay all medical bills associated with Dr. Nowzaradan's care and any surgery," the lawsuit reads. "Defendants coordinated the handling of billing for the surgery and post-surgical care. Although Defendants had promised to pay for all charges, they did not, forcing Plaintiff to pay and for Plaintiff to be subjected to bill collection efforts, adding to his mental distress."
The new lawsuit also accuses Megalomedia of "failing to train their employees regarding depression, suicidal ideation and similar symptomatology," despite understanding "the known risk of depression and suicide in those undergoing [gastric bypass] surgery."
As previously reported, prior to L.B.'s death, the 30 year-old had been in distress for several months leading up to his suicide and even reached out to one of the show's production assistants via text on more than one occasion.
"I am a f**ked up wreck right now," one text L.B. sent allegedly read. In others he revealed, "I'm not in a good place right now it's dark" and "I had a breakdown." The Bonner family claims the production assistant advised L.B. at the time to, "Fake it till you make it."
In response to Starcasm's story on the Bonner family's lawsuit, Angela Gutierrez–who appeared on Season 7 of the show, ultimately becoming the second cast member ever to drop out of Dr. Nowzaradan's program–voiced her support on Facebook.
"This makes me so happy to see that people will learn the truth about that show," she wrote. "It's so sad it got to him so bad that he took his life but I 100% understand!!!"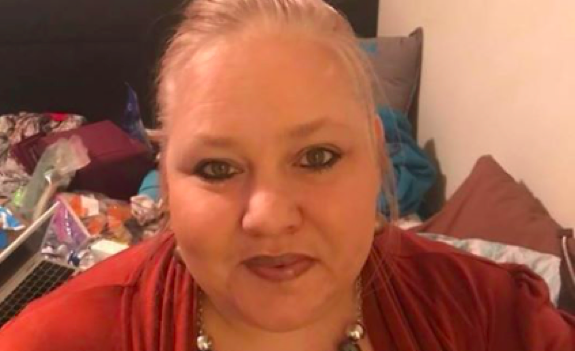 Angela added that she "would love to be part of that case to help that family tell the truth."
While Megalomedia has yet to respond to the latest lawsuit, the production company previously told Starcasm the accusations made by the Bonner family "are without merit, are false and will be vigorously contested in court."
In response to the possibility of other cast members taking legal action, Megalomedia said if it is determined that those lawsuits are without merit, too, "it will aggressively deal with them and seek attorneys fees, costs and sanctions against the Plaintiffs."
RELATED STORY: Production Company Behind 'My 600 Lb Life' Responds to Lawsuit from L.B. Bonner's Family
(Photos: Instagram; Megalomedia; TLC; Facebook)