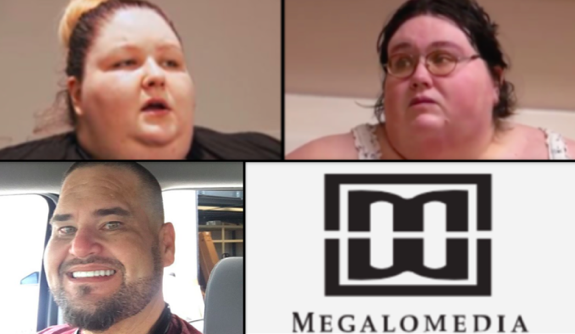 A judge in Texas has given some good news to the My 600 Lb Life cast members and family members who have sued Megalomedia— the show's production company— over the past year.
Starcasm broke the news on Thursday that Harris County District Judge Latosha Lewis Payne recently ruled that not only can the lawsuits proceed but also agreed with a request from attorney Tony Buzbee to consolidate most of the suits. The attorney argued that since the cases were so similar, resources would be wasted in trying each individually and that there was "a real risk of inconsistent rulings."
"It's important to note that the consolidation does not mean the 10 lawsuits are now a class action lawsuit against Megalomedia," Starcasm reports. "Perhaps the most immediate impact of the ruling is that, potentially, evidence and/or information uncovered in a deposition that pertains to one specific cast member might be treated as relevant for the claims of the other nine."
Following another ruling by Judge Payne, that evidence will now include depositions by Jonathan Nowzaradan, who is the founder of Megalomedia and creator behind "My 600 lb. Life.") He is also the son of show's star Dr. Younan Nowzaradan.
Toni Westberry, the CFO of Megalomedia, will also be deposed.
Megalomedia attorneys argued that talent and filming agreements that Toni submitted for several cast members were sufficient evidence, but the judge disagreed.
"However, in a mid-May response, Judge Payne again sided with the 'My 600 Lb Life' cast, arguing that [Jonathan] Nowzaradan and [Toni] Westberry's positions made their depositions (referred to in the documents as 'Limited Discovery') quite valuable," Starcasm reports.
Per the judge's ruling, the depositions need to be completed by June 1. There's no word yet on when a trial could begin.
So far, 10 lawsuits have been filed against Megalomedia by current and former "My 600 Lb Life" cast members, as well as one lawsuit filed by the family of deceased cast member L.B. Bonner. Most of the lawsuits include claims that producers did not cover medical expenses as promised, did not provide proper mental health care and inflicted mental distress on the cast members.
Alicia Kirgan, originally of Season 6, is the cast member who most recently filed a lawsuit against the production company. While many of her claims were similar to those made in some of the other lawsuits, her lawsuit stands out in that she stated that producers were involved with falsifying her mental health examination.
In addition to Alicia's and L.B.'s family's lawsuits, legal action has been taken against Megalomedia by David Bolton (Season 6), Gina Krasley (Season 8) and Maja Radanovic (Season 7), Destinee Lashaee (Season 7), Jeanne Covey (Season 7), Nicole Lewis (Season 5), Dottie Perkins (Season 4) and Annjeanette Whaley (Season 7).
RELATED STORY: Tenth Lawsuit Filed Against 'My 600 Lb. Life' Production Company Megalomedia Claims Producers Falsified a Mental Health Exam Required for Weight Loss Surgery
(Photos: TLC)