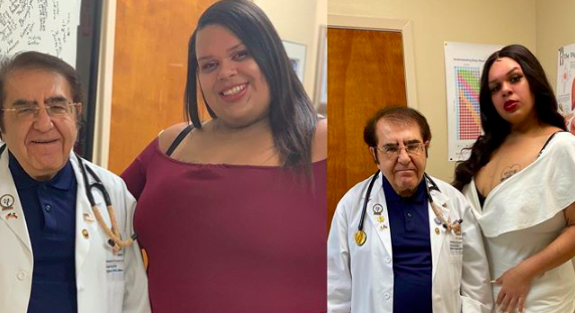 Megalomedia, the production company behind My 600 Lb. Life, has been hit by yet another lawsuit from a former cast member.
The Sun broke the news on Monday that Destinee Lashaee, who appeared on Season 7 of the show, filed a lawsuit in Texas last week under her legal name, Matthew Ventress, claiming negligence, intentional infliction of emotional distress, fraud and more.
Court documents obtained by The Sun state that Destinee claims the show's producers took advantage of her, as they focused "only on ratings." Destinee, who is transgender, went on to claim she was "pressured to shave her face, which is a source of stress and anxiety to Plaintiff."
"The filming of her shaving was so painful that it was not made part of the show," the court documents alleged. "The stress led Plaintiff to have a breakdown in which she kicked the producers out of her home and threatened to kill them and herself."
According to Destinee, Megalomedia also promised to pay for mental health treatment — as other cast members that have filed suits have claimed. In the court paperwork, Destinee said she informed the show's producers that she suffered from "gender dysphoria and emotional distress from the loss of her brother, who died in her arms."
Destinee states that the producers did not follow through with paying for treatment, as they allegedly promised. Instead, she claims the producers only provided one therapy session, which was filmed for the show.
Destinee also claimed producers "carefully scripted and managed many scenes for dramatic effect" and when Destinee would push back, producers would "threaten to reduce payments to her to not provide the promised gastric sleeve surgery." Although Megalomedia did allegedly promise to pay for Destinee's medical care and treatment, she claims to have thousands of dollars in medical bills.
Other claims made by Destinee in her lawsuit include producers allegedly failing to administer a psychological evaluation before putting her on an extreme weight loss diet; producers failing to provide adequate mental health services (during filming and after surgery); and failing to train employees to deal with those suffering from depression.
She is suing the production company for $1 million.
Destinee's lawsuit against Megalomedia was filed the same day that cast member Alicia Kirgan took legal action against the production company. The two women bring the current count of lawsuits filed against the company by former cast members to a total of 10.
The first lawsuit in 2020 came from the family of L.B. Bonner, for what they believe to be Megalomedia's role L.B.'s 2018 suicide — something the production company has previously responded to and denied having any role in.
David Bolton (Season 6) was the second cast member to take legal action, followed by Gina Krasley (Season 8) and Maja Radanovic (Season 7) — three lawsuits that Megalomedia filed formal petitions to have dismissed last week.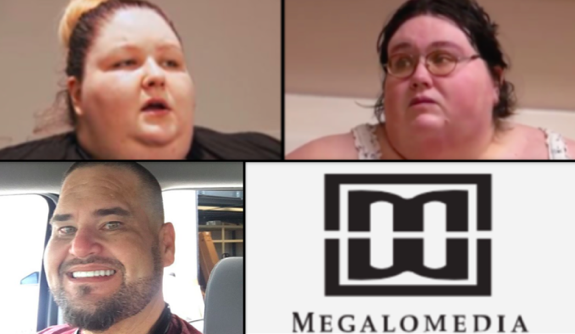 Lawsuits have also been filed by Jeanne Covey (Season 7), Nicole Lewis (Season 5), Dottie Perkins (Season 4) and most recently, Annjeanette Whaley (Season 7).
Megalomedia has yet to respond publicly to the lawsuits filed by Jeanne, Nicole, Dottie, Annjeanette, Destinee or Alicia.
RELATED STORY: 'My 600 Lb. Life' Production Company Megalomedia Files Formal Petitions to Have Three Former Cast Members' Lawsuits Dismissed
(Photos: Instagram; TLC; Megalomedia)