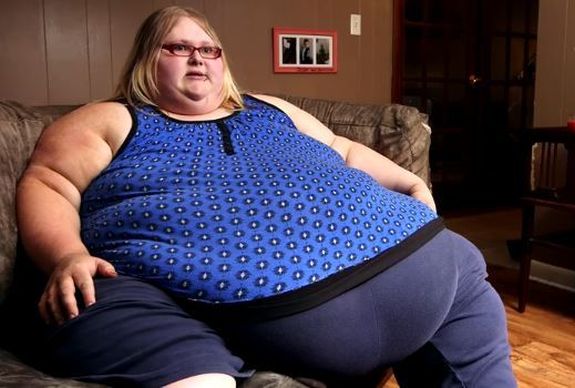 The lawsuits keep piling up for reality TV production company Megalomedia!
Nicole Lewis has become the seventh former cast member from TLC's My 600 lb. Life to sue Megalomedia, Starcasm reported on Friday. Nicole, who starred on the show's fifth season back in 2017, is now suing the production company for many of the same things that other cast members are, including the company's refusal to make good on alleged promises to pay the participants' medical bills.
Nicole is also claiming, though, that Megalomedia defrauded her, and that producers promised to pay for her skin-removal surgery, as well as six months of living expenses in order to convince her to film another "Where Are They Now?" segment.
Starcasm got their mitts on Nicole's legal paperwork, which states that Megalomedia made a "material representation" to Nicole that it would cover the bills from her surgeries and other medical expenses if she participated in the show.
"[Megalomedia] knew the representation was false or made it recklessly as a positive assertion without any knowledge of its truth," the legal papers state. "Defendants intended to induce the Plaintiff to act upon the representation. Plaintiff actually and justifiably relied on the representations. Defendants failed to pay for the surgeries and medical care and this has caused her injury and damages."
While Nicole didn't provide an exact monetary amount in her lawsuit, other former "My 600-lb. Life" stars have stated in their own lawsuits that their medical costs amounted to about $70,000.
It appears Nicole may be featured on the in-the-works "My 600 lb. Life" spin-off— a "Where Are They Now?" show that catches up with former participants. Starcasm reports that Nicole (who also filmed a catch-up segment in 2018), went to Houston to see Dr. Now, and agreed to film the new segments after, according to her lawsuit, Megalomedia promised to "pay for a skin [removal] surgery, move her to Houston and cover her rent for six months."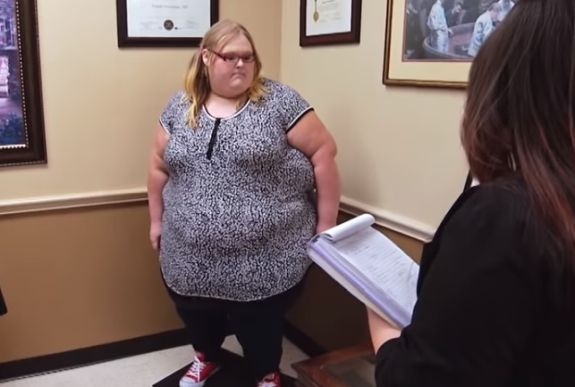 After the scene was filmed, though, Nicole claimed that no additional follow-up appointments were scheduled, and neither was her allegedly promised skin-removal surgery.
As The Ashley has previously reported, Megalomedia has so far responded to two of its seven pending "My 600 lb. Life"-related lawsuits. Last month, the company issued statements regarding the lawsuit filed by Season 6 cast member David Bolton and the lawsuit filed by the family of late cast member L.B. Bonner. Megalomedia has yet to publicly respond to the other pending lawsuits against it, which were filed by Maja Radanovic of Season 7, Gina Krasley of Season 8, Dottie Perkins of Season 4 and Season 7's Jeanne Covey.
According to her Facebook page, Nicole has worked hard to continue to lose weight since we last saw her on the show. In February, she applauded herself in a Facebook post and discussed how far she's come.
"I may not be even close to where im suppose to be!" she wrote. "But This comparison shows me… that im sure as heck not where i began in 2016!.. Proud of how far iv come in this journey! I have been soo focused on how much weight iv gained,… when i should be focused on how much iv lost!. 2020 is my year! Hate on me all you want.. because its just static."
Megalomedia has yet to respond publicly to Nicole's lawsuit.
RELATED STORY: 'My 600 Lb. Life' Reportedly Continued Production this Weekend, Despite Stating It Had Shut Down Due to C0VID-19 Concerns
(Photos: TLC, Facebook)