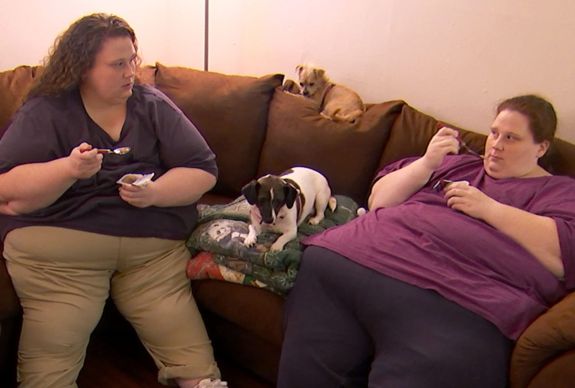 Despite announcing last week that filming had been halted on TLC's My 600 Lb. Life due to the C0VID-19 outbreak, the show's crew was reportedly still filming as of this weekend.
According to The Hollywood Reporter, both 'My 600 Lb. Life' and its Where Are They Now? spin-off were filming on location in Louisiana and Mississippi on Saturday and Sunday— two days after the shows' production company, Megalomedia, stated that filming for the shows had been shut down.
While Mississippi does not currently have a statewide stay-at-home order in place, officials are recommending social distancing. However, Louisiana has had a stay-at-home order in place as of March 23.
On Sunday night in Texas, (where Megalomedia is based) an order was put into effect requiring travelers from Louisiana (among other states/cities) to self-isolate for 14 days upon arriving in the state.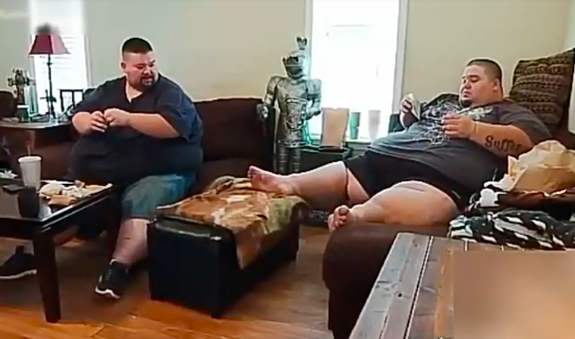 While call sheets time-stamped the night before planned production provided to THR (which has been investigating the situation for over a week), listed the work in Mississippi and Louisiana as "remote" voiceover, crew members still had to set up the equipment in cast members' homes before recording could be done remotely. (Though call sheets did note that only one audio crew member was permitted inside each cast member's house.)
"Megalomedia is refusing to shut down," a source told THR. "Everyone is just desperate to make it stop."
Megalomedia claims these production allegations are false.
"Megalomedia denies that in-person production of any sort was performed with any show participant over the weekend," the production company said in a statement. "We will continue to comply with all safety regulations during this time."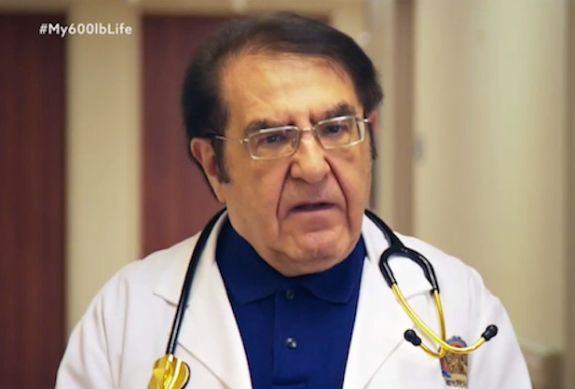 An investigation by THR found that as of last week, the show was filming in Texas, Florida and Mississippi between March 20 and March 26. After some of the show's crew reportedly expressed their fears for the cast members' safety (and several media outlets had exposed the filming), Megalomedia announced on Friday that filming had finally stopped.
(According to the Centers for Disease Control, 'My 600 Lb. Life' cast members are at a high risk for severe illness from C0VID-19, due to their weight and related health problems.)
"The health and safety of Megalomedia's show participants and employees is always our top priority, now more than ever," Megalomedia told THR on Friday. "We continue to comply with all local, state and federal guidelines that cover this unprecedented pandemic. 'My 600 Lb. Life' is not filming with a single participant at this time."
While the show's take on C0VID-19 precautions remains unclear, Dr. Nowzaradan seems to be taking no chances when it comes to ensuring his patients' safety.
As of March 22, 'My 600 Lb. Life' surgeon announced that he and his office were enforcing social distancing by providing "patient care via online telemedicine."
Stay tuned…
RELATED STORY: Production Finally Stops on 'My 600 Lb. Life' After Show's Crew Expresses Fear for Vulnerable Cast Member's Health During C0VID-19 Outbreak
(Photos: TLC; Instagram)