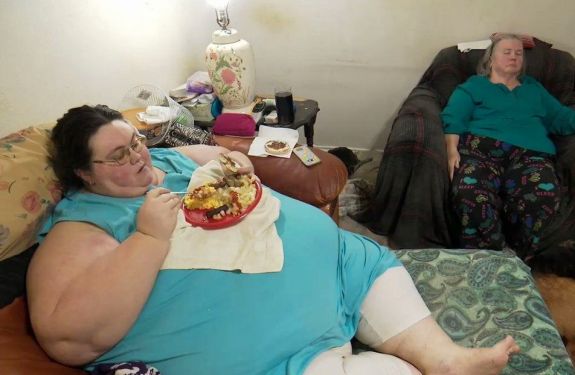 While most television, movie and reality TV production has been shut down for weeks, due to the C0VID-19 outbreak, one reality show allegedly kept on filming participants until as late as a few days ago, according to a new investigation by The Hollywood Reporter.
THR reports that producers of TLC show My 600-lb Life were still filming for the show's new season earlier this week. An investigation found that the show was filming in three states — Texas, Florida and Mississippi — between March 20 and 26. On Friday, the network and production company Megalomedia let THR know that filming had finally stopped. This halt came after crew members allegedly expressed their fears for the cast member's safety.
Because of their weight and related health problems, the show's cast members are at high risk for severe illness from C0VID-19, according to the Centers for Disease Control. According to group texts obtained by THR, crew members were concerned about the health of cast members and exposing people at high risk to the virus during filming.
"These cast members have a compromised immune system already. They're not OK. They're not feeling comfortable. It's super-dangerous and none of us wants to be the person who gives it to the cast member," a source told THR.
The production company responded to an inquiry by the site on Friday.
"The health and safety of Megalomedia's show participants and employees is always our top priority, now more than ever. We continue to comply with all local, state, and federal guidelines that cover this unprecedented pandemic. 'My 600-lb Life' is not filming with a single participant at this time," the production company told THR.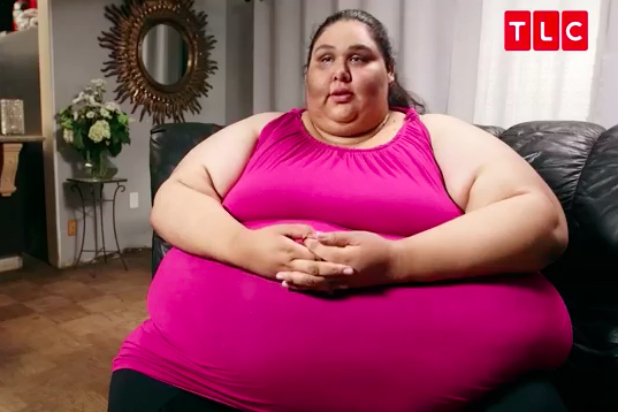 Megalomedia issued the same statement to The Wrap, but with additional details.
"Our local employees are not operating under the news media exemption in Austin's Stay Home – Work Safe Order," the statement read. "Instead, the overwhelming majority of our staff are working remotely, and the minimal basic staff remaining in the office are there in full compliance with the order. The show's focus remains on documenting our participants' weight loss journeys, and we will resume our normal way of doing so when it can be done safely."
A rep for TLC— the network that airs 'My 600-lb. Life'— issued its own statement to The Wrap.
"The safety of our show talent, crews and employees is our top priority. Production on 'My 600-lb. Life' has stopped and will not resume until the crisis is resolved. It is our sincere wish that our talent, crews and their families are being safe and staying healthy during this unprecedented time."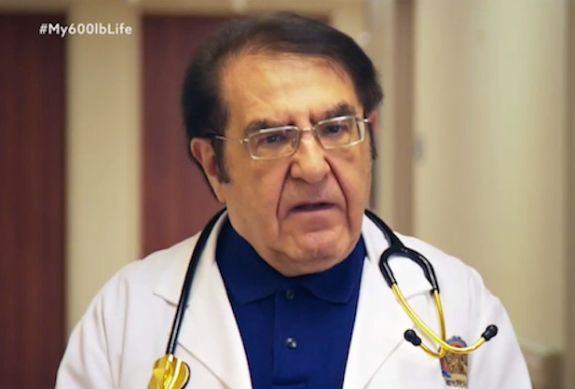 The office of show surgeon Dr. Younan Nowzaradan (aka "Dr Now") is taking the current situation seriously and has temporarily closed its doors, according to a March 22 Instagram post urging patients not to come into the office.
"If you have an appointment, when we call to confirm your appointment we will provide you with information on how to go online to join my virtual waiting room," the post states. "You will need a smartphone, tablet or computer for your telemedicine video call.
If you have further questions or need information regarding your appointment please call the office."
Of course, this isn't the first time 'My 600-lb Life' producers have been accused of not looking out for the show's cast members. The production company Megalomedia is currently facing multiple lawsuits from former cast members and their families who allege mistreatment and broken promises, among other things. To date, six former cast members (or their families) have filed lawsuits against the production company.
"We intend to end this show, unless it makes dramatic changes," Tony Buzbee, an attorney representing multiple cast members, told Starcasm back in February.
RELATED STORY: Megalomedia Responds to Another "My 600 lb. Life" Lawsuit: Claims David Bolton Caused His Own Alleged Injuries; States Producers' Verbal Promises Are Invalid
(Photos: TLC; Instagram)