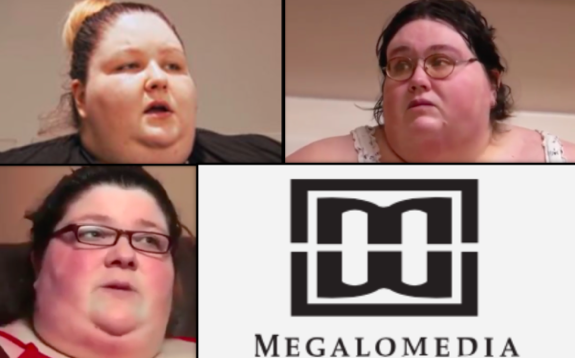 Megalomedia, the production company behind TLC's My 600 Lb Life, continues to be put through the ringer this year as more lawsuits roll in criticizing the company for its alleged mistreatment of cast members.
The first of these lawsuits was filed in late January on behalf of former 'My 600 Lb Life' star L.B. Bonner. L.B.'s family is reportedly taking legal action for what they believe to be the production company's role in L.B.'s 2018 suicide. In the suit, the Bonner family alleges "gross negligence" on Megalomedia, claiming that the company pressured L.B. into filming when he was unprepared, and failed to provide him with mental health care, even after he had begun to exhibit concerning signs.
Now, a week after David Bolton of Season 6 filed the second lawsuit against Megalomedia (based on claims very similar to those cited in the lawsuit filed by L.B.'s family), Starcasm reports that three additional lawsuits have been filed by former cast members against the production company. Megalomedia has not responded to the new lawsuits, but the show's star Dr. Now did provide his thoughts on them.
According to the site, the third lawsuit was filed by Maja Radanovic (Season 7), Gina Krasley (Season 8) filed the fourth and Jeanne Covey (Season 7) is the cast member to file the fifth and most-recent lawsuit.
Starcasm broke the news last week that Maja had followed the lead of both the Bonner family and David, as she became the third cast member to sue Megalomedia for allegedly sacrificing her health for entertainment purposes and lying to her about covering her medical costs.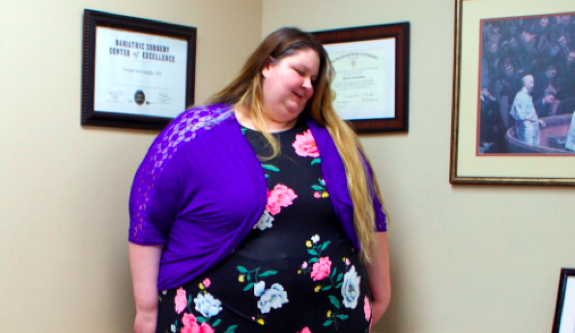 Last week, Gina became the fourth 'My 600 Lb Life' star to file a lawsuit against Megalomedia for alleged negligence. According to court documents, Gina claims the company failed to: require a psychological evaluation before administering an extreme weight loss diet; provide adequate mental health services during filming; and train employees regarding depression, despite the known risk of depression and suicide in individuals undergoing an extreme weight loss process.
Her lawsuit also accuses Megalomedia of "causing emotional distress" for the purpose of ratings and engineering scenes of overeating "to portray her as someone who could not follow the diet."
Ultimately, Gina was only able to drop 51 pounds during filming and her episode ended with her weight loss surgery being postponed.
Like the allegations made in three of the four other lawsuits, Jeanne alleges that Megalomedia did not cover her medical bills as promised. The suit also claims that the company initially forced both Jeanne and her mother Barbara Fallaw into filming on multiple occasions.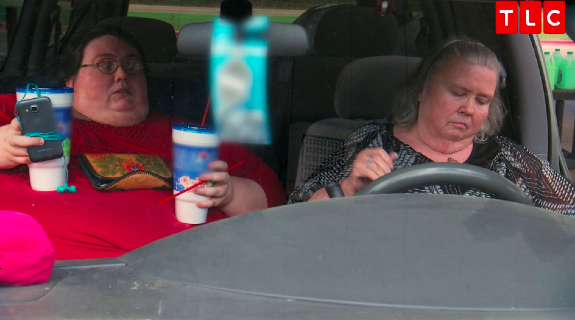 However, Jeanne's claims differ from her 'My 600 Lb Life' peers in that her lawsuit alleges that she and her mother were threatened with a lawsuit if they didn't comply with their production demands after they asked "to discontinue [their] episode" following the death of Jeanne's father, according to Starcasm. (At the time, Jeanne was the first cast member to voluntarily end Dr. Nowzaradan's weight loss program early.)
Jeanne's lawsuit goes on to claim that the threats and demands she received worsened her "already weakened emotional state."
" … Defendants created this narrative and then for Dr. Nowzaradan to express disappointment to her for failing to follow the diet and failing to obtain the necessary amount of weight loss to be a candidate for surgery," the suit reads.
In response to those questioning the recent surge of disgruntled cast members, Tony Buzbee, the attorney representing all five of the 'My 600 Lb Life' cases, explained to Starcasm the motives behind the lawsuits.
"I have spent a career changing corporate practices and I rarely lose," he said. "Doctors are supposed to be medical professionals focused on patient welfare, not instigators of ratings. Rather than focus on the welfare of the patients, the medical staff and producers of this show are instead focused on ratings.
"Although many find the show entertaining, because of the complete lack of aftercare and due to the way these people are treated, the show wreaks havoc on those that appear," he continued. "We intend to end this show, unless it makes dramatic changes."
Megalomedia has yet to release a statement regarding the additional lawsuits; however, after L.B.'s family filed their lawsuit, the production company vowed in a statement to fight any additional lawsuits in court.
"We were deeply saddened by his suicide in 2018 and continue to extend our sympathy and condolences to his family," Megalomedia said in January. "However, the allegations of this lawsuit are without merit, are false and will be vigorously contested in court."
RELATED STORY: 'My 600 Lb Life' Star David Bolton Files Lawsuit Against Show's Production Company One Month After L.B. Bonner's Family Files Wrongful Death Lawsuit
(Photos: Megalomedia; TLC; Instagram)