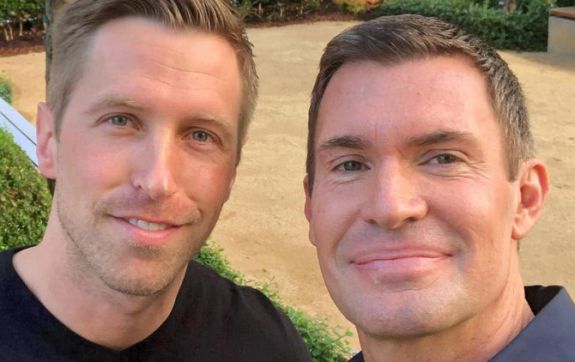 Former Flipping Out star Gage Edward says he's thrilled that his ex, Jeff Lewis, has a new man in his life and, after months of staying relatively quiet about the turmoil surrounding him and Jeff, Gage has broken his silence.
During an Instagram Live session on Friday, Gage — usually the more private of the two exes — opened up about Jeff's new partner, Scott Anderson,. According to People, Gage spoke highly of Scott, despite having never met him.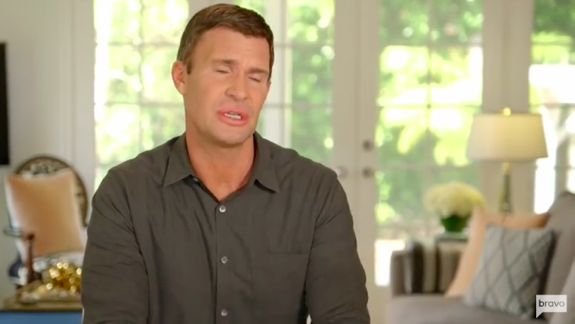 "I, from third parties, have heard and understood things about Scott and he seems like a very level-headed, very nice person. I think that being in a co-parenting relationship, that's all you can ask for,"Gage said, adding that he's fine with Monroe– the three-year-old daughter he shares with Jeff– being around Scott.
"I am not jealous at all," he continued. "I've never met [Scott]. But, from everything I've heard and the things that I've heard that he's done in terms of gifts for Monroe, it's nice that he's around…If you're co-parenting, I think you hope for someone who's nice and considerate. Again, I don't know him, but he sounds great."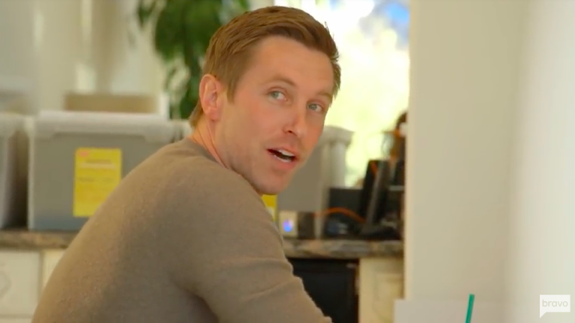 As for his own relationship status, Gage noted that he's single, "not ready to mingle" and is instead focusing on himself, Monroe and his business.
Gage did take an opportunity to break his silence on his and Jeff's custody status because of the turmoil that had occurred "in the last several months."
As The Ashley previously reported, Gage has pending court cases against Jeff in regard to money he says Jeff owes him, as well as his battle with Jeff for custody of Monroe.
"I figured that I would take control of that," Gage said. "A lot of you want to know if I was happy [in my relationship with Jeff]. I think that that is kind of odd with me that you all were concerned with that. I think a lot of that's been put into question with talk and and things that have gone on with people who aren't even in my life. It's difficult to gauge, for lack of a better word, how I'm feeling with that, so I'm glad that I can get into that."
While Jeff has been known to speak pretty freely about the ongoing custody battle, Gage said he tends to refrain for the sake of their daughter.
"I don't think addressing anything, even though it's been addressed from the other side, I don't ever want to put Monroe in that position," he said. "She's going to have her own experience with her other dad. I'm not going to weigh in on it and I'm not going to influence it. I'll never put her in that spot."
Gage went on to say that there's "an amount of obvious respect you need to have" when co-parenting and that he didn't want to contribute to negative things about Jeff that Monroe may read online one day.
"We have a long road ahead together," he added. "The three of us in some capacity. Or not. I'm hopeful for that in the future, but you never know."
Though Gage says he's hopeful that better co-parenting days are ahead for himself and Jeff, just last month, Gage filed papers to sue Jeff for $125,000 that he alleges Jeff borrowed in 2016 and never returned.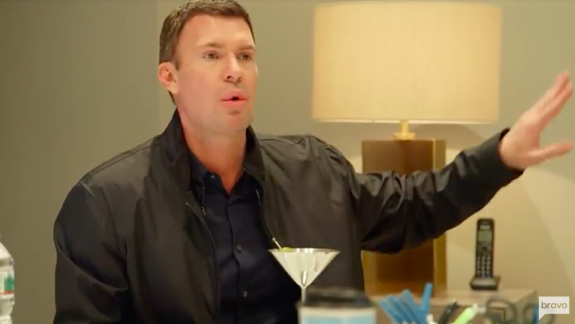 Jeff has previously admitted that a loan does exist; however, he disputes the amount Gage is claiming. On Friday, Gage assured his followers that he is not looking for sympathy or attention.
"I'm not playing a victim in any of this," Gage maintains. "I choose to now focus on positive things, even in this crazy world that we're all in. You appreciate things that you took for granted before. I think now when the walls open up and we can go back outside, you have to focus on the positive things.
"For what it's worth, I've just always tried to find positive," he continued. "There's really great positive things that have happened in my life."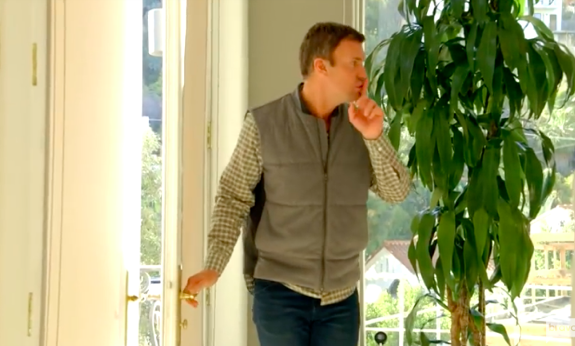 Jeff has not responded to what Gage said on Instagram Live…at least, not yet…
RELATED STORY: Former 'Flipping Out' Star Jeff Lewis is Being Sued By Ex Gage Edward for Allegedly Failing to Repay $125,000 Loan; Jeff Says Lawsuit "Is About Revenge"
(Photos: Instagram; Bravo)