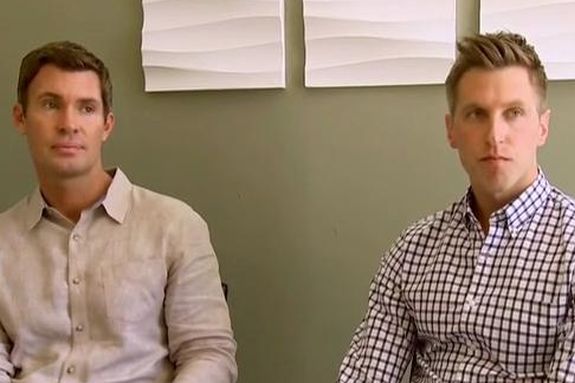 Former Flipping Out star Jeff Lewis is firing back after his ex Gage Edward served him a hefty lawsuit last week regarding the continued custody battle over their three-year-old daughter, Monroe.
On Thursday's episode of his Sirius XM Radio show, Jeff Lewis Live, Jeff called the legal document that Gage served him with "ten pages of mistruths, exaggerations and mischaracterizations." Despite his apparent frustration, Jeff claimed he did not plan to formally respond to the legal filing.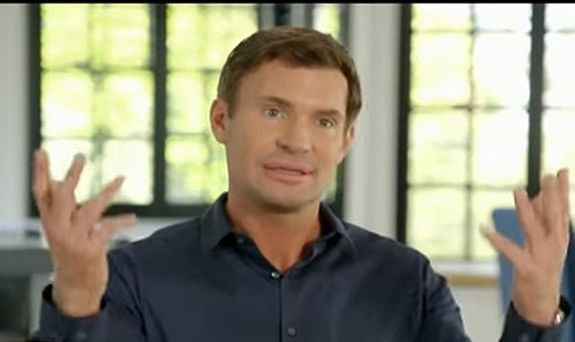 "You know what, I just don't want to get dirty," Jeff said. "This feels disgusting. [My lawyer] just went back to [Gage and his attorneys] and said, we're not even gonna respond to this. We don't agree with anything that was said."
As The Ashley previously told you, the lawsuit filed by Gage is requesting legal support, 50/50 shared custody of Monroe and that Monroe's name to be legally changed to include Gage's last name, despite Jeff revealing that "Edward" is not actually Gage's last name, but rather Gage's middle name.
People reports that the lawsuit also alleges that Jeff has negatively interfered with Gage's professional opportunities and design career. Though Jeff has denied this accusation, he did admit that he had urged one client who had expressed interest in working with Gage to hold off on hiring Gage until the former couple's legal issue was settled. (Jeff also admitted last year that he barred his employees from speaking to Gage.)
Along those lines, Jeff also threw some shade at his ex on air for the time he believes Gage has spent toward this custody battle instead of focusing on his own career.
"How much time must you spend writing a 10-page fictional novel," Jeff said. "It's a lot of time. Maybe you should be out there getting some more clients and you won't be shaking me down for money."
While Jeff and Gage's co-parenting relationship has been rocky for some time now, the two actually managed to come to a temporary custody agreement for their daughter in August. By October, however, the truce between the exes was over and to date have still not worked out a permanent custody plan for Monroe.
RELATED STORY: Former 'Flipping Out' Star Gage Edward Sues Ex Jeff Lewis; Wants Child Support, Split Custody & His Last Name Added to Their Daughter's Name
(Photos: Instagram; Bravo)