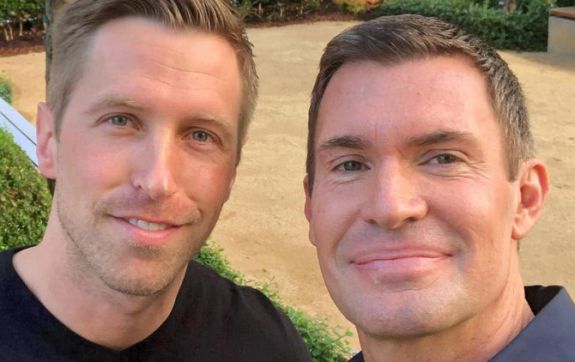 The truce between former Flipping Out star Jeff Lewis and his ex Gage Edward is officially over.
Despite the two reaching a temporary custody agreement for their two-year-old daughter Monroe in August, Jeff recently revealed that the agreement has fallen apart… right along with former couple's copacetic co-parenting relationship.
Jeff opened up about he and Gage's latest battle on Tuesday's episode of his SiriusXM show, Jeff Lewis Live.
"I have begged him to try to work this out together, but what happens is, sometimes, in all honesty, I feel like I'm co-parenting my child with a child," Jeff said. " … On Sunday, I literally put my face in my hands and thought, 'This guy is going to torture me for the rest of my life. I'm a prisoner.'"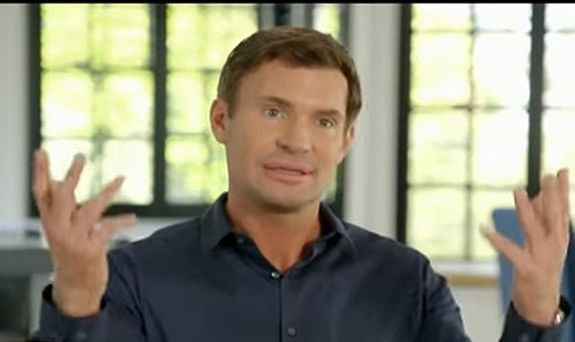 Jeff and Gage were reportedly scheduled to go to private mediation in front of a judge on October 3 in order to set a permanent custody agreement for Monroe; however, a source told People the two opted to try to work things out without mediation instead.
"They have tried for two months now to negotiate custody since the original temporary order was put in place," the source added.
Jeff—- whose recent comments on his podcast about his daughter's school resulted in the toddler's expulsion—- went on to criticize Gage's parenting skills during Tuesday's episode.
"Whatever he did to me, I can get over," he said. "Here's the problem: I don't believe that he always put our child first. I don't believe he always considered our child's well-being and what was best for her and for that, I can never forgive him."
Previously, Jeff accused Gage of having a home that "looks like a prison" and is not child-friendly. Jeff also claims that Gage has never had custody of Monroe on Friday and Saturday nights, which he argues allows his ex to have a more flexible social life than he can have. Jeff cites these to be among the reasons why "50/50 was not the best" for Monroe.
"For her best interest, I have been fighting for the majority of the custody," he explained. "I have the house, I have the infrastructure, I have the playroom, the pool, I've got the backyard. I've got the nanny, the housekeeper and everything. Plus, all of her classes and her school are within two miles of my house.
" … I have made the choice to live in Sherman Oaks, [California]. I have made the choice to live in this house 150 percent for my child. Every day — everything I do — she's on my mind 24/7."
Regarding the change in the exes' relationship following the temporary schedule being put in place, Jeff said on his radio show that "everything we discussed was changed."
"I think what happens is he goes and he consults someone," Jeff said on Gage's alleged change of heart. "And I don't know if it's his boyfriend, or a good friend or whatever. But suddenly, everything he has talked about is off the table … I get this email from him that says, 'None of this works. I think the attorney should handle it.'"
Jeff added that he's been "very communicative and very open," however, that is "going to shift now."
"I'm going to stonewall it," he added. "If this is the way he's going to play it, there will be no more communication … I want limited contact [with Gage]. I want a legal schedule. I'm done. I'm f**king done."
Listen to a clip of the Jeff Lewis Live episode below!
RELATED STORY: Former 'Flipping Out' Star Jeff Lewis' Daughter Expelled from Preschool Due to Comments He Made on His Radio Show
(Photos:Instagram; Bravo)