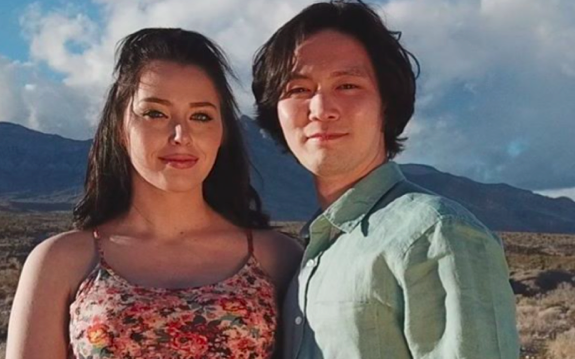 Just two weeks after (sort of) revealing she was pregnant, 90 Day Fiance: The Other Way star Deavan Clegg had to break the news that she's miscarried the baby.
In a message posted to Instagram on Wednesday, Deavan discussed the miscarriage, and revealed why she and husband Jihoon Lee never actually confirmed the pregnancy publicly. (As The Ashley previously reported, the "90 Day Fiance" star's pregnancy was essentially 'outed' after a fan of the show saw her post about it to a private Facebook group.)
"A lot of people have been asking if I am pregnant," Deavan wrote in the caption of a photo of a sonogram. "I haven't address[ed] this head on yet. I want to first start off by saying, thank you so much for your support and love. With heavy hearts we have to announce sad news. Last Monday we did end up losing our baby.
"We are heartbroken and focusing on healing," she continued. "I want to apologize for not telling anyone sooner. But we needed this time to heal as a family. A lot of people go through this, and we feel for so many people and wish everyone who has suffered through this same situation happiness and healing. We are healing and doing better, and want to thank everyone for your support during this very difficult time. Deavan and Jihoon"
Deavan is currently living in South Korea with Jihoon and their son Taeyang, who was born in April. She also has a daughter, Drascilla, from a previous relationship.
The couple received plenty of support from their fellow "90 Day Fiance" cast mates.
"I'm so sorry for your love! Sending prayers," Darcey Silva wrote.
"My prayers are with you guys!" Larissa Dos Santos Limas wrote, to which Deavan replied, "Thank you so much Larissa that means the world to me."
"I'm so sorry for your loss, Deavan," Kalani Faagata wrote. "Thank you for being open about this—too many women suffer alone and that should never be the case. Sending love and prayers to you and your family."
Later, in an Instagram Story, Deavan thanked her cast mates for their love and support.
RELATED STORY: "90 Day Fiancé: The Other Way" Star Deavan Clegg Accidentally Reveals on Social Media that She & Husband Jihoon Lee are Expecting Another Baby
(Photos: TLC; Instagram)