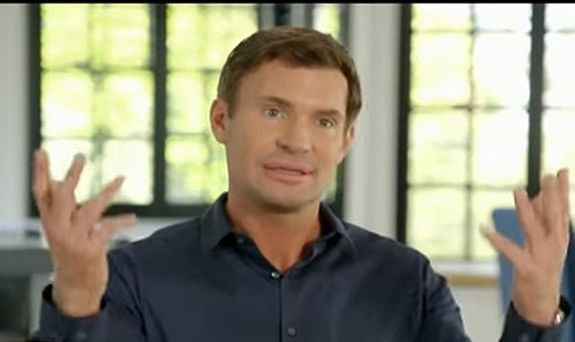 Former Flipping Out star Jeff Lewis has never been one to keep his opinions to himself, but his latest rant came at the expense of his two-year-old daughter, Monroe.
According to People, Jeff recently voiced some complaints about Monroe's prestigious Montessori preschool on an episode of his SiriusXM radio show Jeff Lewis Live, which resulted in the toddler's expulsion.
Jeff said the decision to expel his daughter, whom he shares with ex Gage Edward, was made by administrators after they received some complaints about his negative comments. Among the school-related remarks made on-air were Jeff's criticisms about a recent Back to School Night held for parents. He also read and mocked two internal emails from parents, though he didn't use the individuals' full names.
Jeff received the call about Monroe's expulsion on Friday and spoke with the school's headmistress the following day. He has since apologized for his actions.
"Apparently I've mentioned a few things about the school on air," he said. "I take full responsibility. … I am really, really sorry. I feel terrible about what happened. I know how it has affected Monroe. I will never do this again."
Of course, in typical Jeff fashion, he couldn't help but to add a little humor to the situation.
"If I'm going to s**t talk, I'm going to do it off the air, obviously."
Jeff said despite apologizing to the preschool's headmistress, she was unwilling to grant Monroe— or rather Jeff—– a second chance.
"The conversation lasted 20 minutes," he explained. "For the first 12 to 13 minutes I groveled and then when I realized there was no hope, it got a bit contentious. I said, 'I cannot believe this is the Montessori way!' You don't get to make amends. There are no second chances, no warnings-— nothing. It was immediately, 'They're expelled.'"
The headmistress allegedly told Jeff that he had "bullied two of my mothers" on-air and while the one complaint she had received was not from either of the mothers mentioned on-air, she was "expecting their call any day."
Jeff then did what he does best: flip out.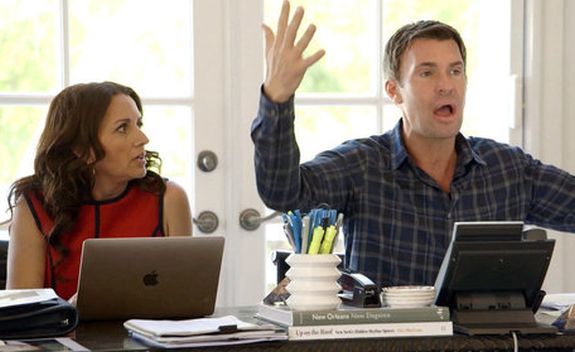 "I said, 'You know what is bulls**t? The fact that you said at Back to School Night how much you care about our kids. What a crock. You care so much about my kid you're going to kick her out without any sort of ability to have a second chance?'"
Jeff went on to claim that the expulsion made him realize that the school wasn't the right fit for his daughter anyway, noting that is was "too regimented, too structured."
" … it's not a college prep course," he said. "It's preschool. Everyone takes themselves so seriously at that school. I think these people are so arrogant, they're so pretentious… I don't want Monroe to be in a strict school with overachievers and massive homework. She has her whole life to be stressed out. It's preschool, let her be a kid and have fun."
Someone who isn't taking the expulsion in stride, however, is Gage.
"He called me delusional," Jeff said. "It's not Monroe I'm worried about, it's Gage."
You can listen to Jeff explain his version of what happened in the video below.
RELATED STORY: 'Flipping Out' Exes Jeff Lewis & Gage Edward Reach Temporary Custody Agreement for Daughter: Jeff Says He's "Feeling Very Hopeful Moving Forward"
(Photos: Bravo; Instagram)