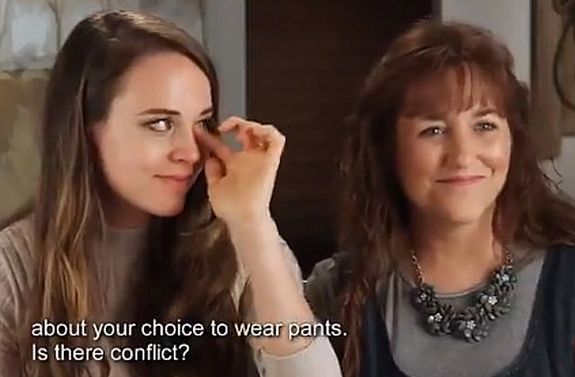 A new season of Counting On premieres next month and…for once, the Duggar Family actually has something to cover outside of weddings and babies!
TLC has released the first trailer for the next season of the Duggars' reality show, and it will cover some heavy topics, including the death of Grandma Mary Duggar, Jinger Vuolo's controversial decision to wear pants and how her mother Michelle Duggar feels about it, and more!
Oh, and, of course, there will be plenty of baby-themed footage because….these are the Duggars, after all.
In the new trailer, Jinger and her husband Jeremy Vuolo discuss their recent move to Los Angeles. Jinger tells us she "chose to wear pants," and a producer asks her mother Michelle if Jinger's decision— which goes against the Duggars' traditional stance that women should only wear skirts and dresses— has caused conflict inside the family.
We don't get to hear Michelle's reaction (yet), but we see Jinger getting emotional when the question is asked. (So far, Jinger and her sister Jill Duggar Dillard are the only Duggar girls who have dared to slip into pants and– gasp!– heathenly jeans.)
The new season will also address the tragic and sudden death of Grandma Duggar. As The Ashley told you, Grandma Mary died in June after she reportedly slipped and fell into her pool and drowned. Later that month, it was reported that TLC cameras were dragged along to Mary's funeral, and now we are seeing the first footage from that day, as well as the family's reaction to the tragic death.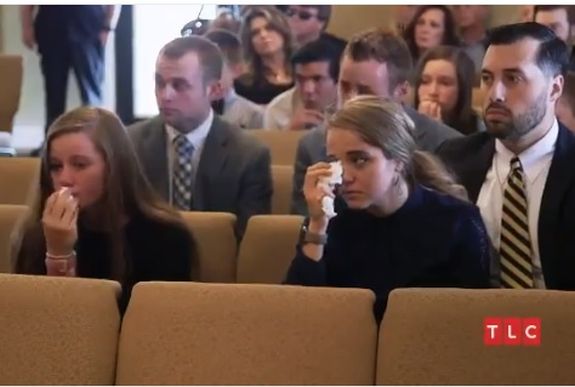 "I got a call and [my sister] Deanna had said, 'Jim Bob, come over quickly. Mom has passed away,'" Jim Bob tells us in the trailer.
"You just never know how much longer we'll have," Michelle says in a voice-over.
The new season will also contain plenty of happy (and baby-filled) moments. We get to see Jessa Seewald huffing and puffing on her living room couch as she gives birth to her third child.
We will also see all of the pregnant Duggar women posing for a pregnancy photoshoot. At the time the footage was filmed, Jessa had just given birth, and Anna Duggar (wife of Josh), Lauren Duggar (wife of Josiah,) Kendra Duggar (wife of Joe) and Joy Forsyth were all pregnant. (Joy sadly went on to lose the baby she was carrying in the footage.)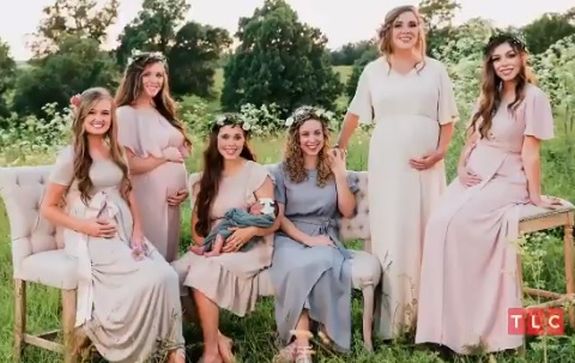 John-David's wife, Abbie, surprises the girls at the photoshoot by announcing that she needs to join because…you guessed it!… she's pregnant too!
The new season premieres Tuesday, October 15 on TLC.
Watch the first trailer for the new season of 'Counting On' below!
RELATED STORY: 'Counting On' Star Forsyth Explains Why She & Her Family Are Living in a Camper
(Photos: TLC)