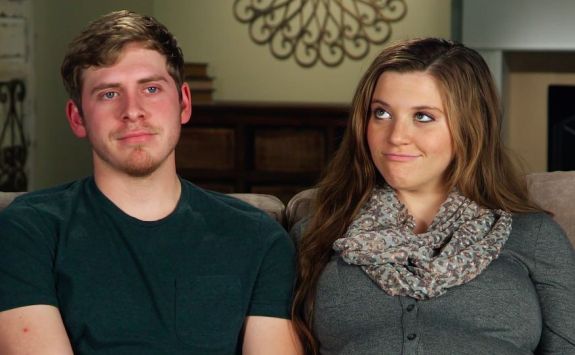 Joy Forsyth says her family's house on wheels may be small– but she's willing to live that trailer life for the sake of the almighty dollar!
The Counting On star recently took to Instagram to explain to fans why she, her husband Austin and their 17-month-old son Gideon are once again living in small 5th wheel camping trailer.
"I think it's pretty cool," Joy said in the Instagram video of her 32-foot-long camper/home. "It has three slide outs … It fits our family great. We have been living in it for nine months to a year."
'Counting On' fans watched as Joy and Austin moved into the camper immediately after their wedding. (It was likely the place that they conceived Gideon, who was born almost nine months after the couple's May 2017 wedding day.)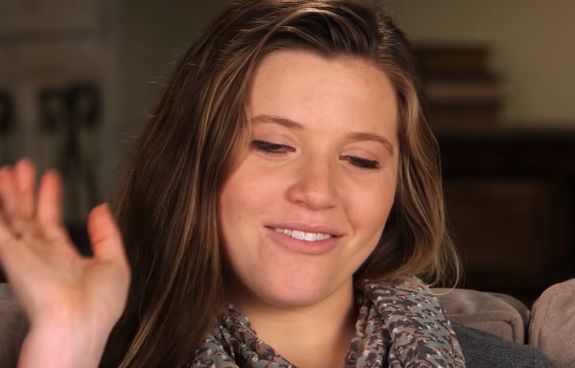 The couple eventually moved into a beautiful home that Austin had renovated, seemingly for his family to live in. However, Joy informed fans that they sold that home for a nice profit and returned to their camper life, this time with their infant son in tow.
In her video, Joy stated that she and Austin "just started building a new house"…however, she and her family will not be abandoning their home on wheels any time soon.
"[It's] to sell, not for us to live in," Joy said. "We did one last year and we did really well so we're excited to be starting another one."
While Joy did admit that there are some downsides to camper-life—-"It's hard sometimes because you don't have a bigger kitchen or space," she said—- she feels that the house on wheels is "the perfect size" for the Forsyth family. She even shared some photos of the inside of the camper on the Instagram post.
Plenty of Duggars showed up in the comments of Joy's post to let her know how much they approved of her camping lifestyle.
"Your tiny home looks so good! Can't wait to see more pics of the house you are building," Joy's sister-in-law, Anna Duggar wrote. Joy's brother Josiah chimed in that Joy is "so amazing."
"I love the makeover you've given your little home!" her sister Jessa Seewald wrote.
It has been a rough few months for Joy and Austin, as the couple announced in July that they had lost their baby 20 weeks into Joy's second pregnancy.
"Today marks one week since we heard these words, 'So this is your baby's heart. I don't hear any heartbeat or see any movement.' We had gone in for our 20 week ultrasound and gender reveal," Joy wrote on Instagram. "It was a baby girl."
We will get to see all of Joy and Austin's trailer-living adventures when 'Counting On' returns to TLC this October.
RELATED STORY: 'Counting On' Stars Joy & Austin Forsyth Reveal They've Lost Their Baby 20 Weeks Into Joy's Pregnancy: Carlin Bates & Duggar Family Respond
(Photos: TLC; Instagram)