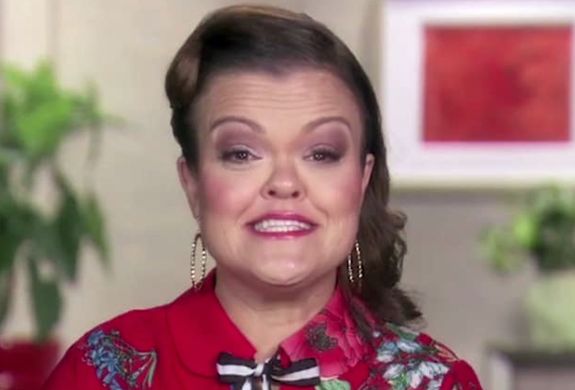 Christy McGinity's impending divorce certainly isn't stopping her from moving on with her life; the Little Women: LA star just announced that she's pregnant with another man's baby!
Christy– who is currently going through a nasty divorce from husband Todd Gibel— announced on Thursday that she is expecting a baby with her boyfriend Gonzo Carazo. In an interview with Radar Online Gonzo, who made his debut on Christy's Instagram in May, said that he was shocked when he found out his 42-year-old girlfriend was pregnant.
"I never thought because of her age that Christy could get pregnant again," he told the site. "I was speechless at first, quiet. I didn't know how to react. Eventually I got excited about this new journey in my life."
Gonzo– who is reportedly nine years younger than Christy– had been friends with her for a long time before they became romantic. When she posted a photo of herself kissing Gonzo on May 28, she revealed how happy she was in the new relationship.
"I love this man, finally someone who treats me well and doesn't Steal from me. #littlewomenla#TheTruthWillComeOut #Love#CheersHaters #StayTuned#NewLifeBetterLife"
Gonzo expressed his happiness in the relationship in his interview with Radar Online.
"My stomach was in knots [when I found out about the pregnancy], as it was a lot to take in," he said. "Overall, I'm happy because I love Christy."
This will reportedly be Gonzo's first child and Christy's third. She has a 19-year-old daughter, Autumn, and a son, Trenton, from a previous marriage.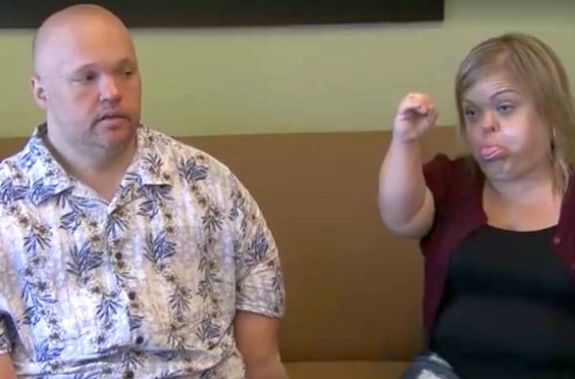 Radar reports that Christy is currently about two months along in her pregnancy.
Last week, Christy announced that she was leaving 'Little Women: LA' due to some new developments in her ongoing feud with co-star Terra Jole. Terra has yet to comment on her frenemy's pregnancy announcement.
RELATED STORY: Christy McGinity Says She's Quitting 'Little Women: LA' in the Wake of Feud with Co-Star Terra Jole