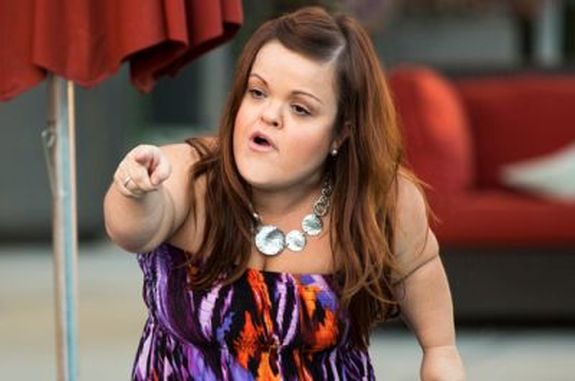 Christy McGinity is leaving behind her gig on Little Women: LA just months after announcing she was also leaving her husband.
According to Radar Online, Christy is saying goodbye to the Lifetime series in the wake of her ongoing feud with co-star Terra Jole. As fans saw on a recent episode, Terra brought up Christie's alcoholism (after having previously accused her of relapsing on pills in 2016). Christie maintains that she has been been sober for nine consecutive years.
According to Christy, Terra was not allowed to talk about her battle with substance abuse on camera, and Christy is not happy that her former friend didn't comply.
"Terra broke my contract! I have it in my contract that she is not allowed to talk about my alcoholism," Christy wrote on social media. "I'm done with 'Little Women LA.' I'm announcing it right now I'm moving. Goodbye forever! I'm following my heart."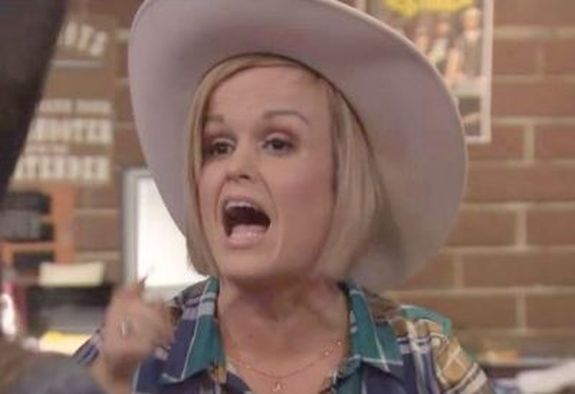 After addressing Terra allegedly breaking contract, she went on to slam her for bringing up her daughter Autumn's battle with Hashimoto's disease on the show. Christy called Terra out on Twitter for her alleged dig at her daughter's disease, along with a link to an Instagram post featuring information about Hashimoto's.
Hashimoto's is serious! You cannot compare Hashimoto's disease to pinkeye! #TerraJole #LittleWomenLA PS Terra broke my contract! I have it in my contract that she is not allowed to talk about my alcoholism. I'm done… https://t.co/tiWsNM263u

— Christy McGinity (@lilchristyrocks) August 9, 2019
After the episode aired, Terra took quite a lashing from her Instagram followers for her comments. At press time, she had changed the settings of the comment section so that only certain people could leave comments.
Christy went on to tell Radar that she is "done being a punching bag."
Christy and Terra have been at each others' throats for years. The pair infamously got into a glass-throwing, table-flipping bar brawl back in 2016 that ended with Christy going to the hospital, complaining of brain contusions, and Terra having assault charges filed against her. (The charges were later dropped.) Since then, the 'Little Women' stars have continued to feud.
In her interview with Radar Online, Christy said that she wants Autumn to see her stand up for herself.
"My daughter is my world," she told the site. "I need to show her once again no man or woman should ever treat another this way. I'm all about women's empowerment and Autumn and I are going to be public speaking and starting a women's empowerment campaign that will travel and speak at various corporate events."
At these events, Christy said she will discuss topics such as dwarfism, human rights, abuse, alcoholism and addiction.
Lifetime has yet to issue any type of statement confirming that Christy has officially left the show.
RELATED STORY: 'Little Women: LA' Star Christy Gibel Asks Judge for Annulment: Claims She Never Had Sex with Husband Todd Gibel During Their Five-Year Marriage
(Photos: Lifetime; Twitter, Instagram)