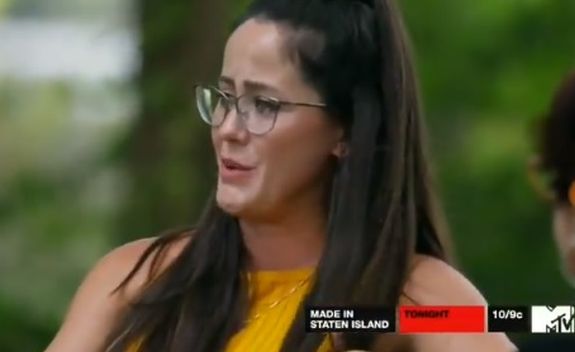 From friendships torn apart, to Farrah Abraham running her trap (again), the stars (and former stars) of the Teen Mom franchise stayed busy this week! In an effort to bring you up-to-date on the latest Teen Mom OG and Teen Mom 2 news, The Ashley brings you the Teen Mom News Pile.
Here are some of the major (and minor but interesting) 'Teen Mom'-related things that have happened over the last few days…
Jenelle Evans Revealed Why She Got Mad at Briana Dejesus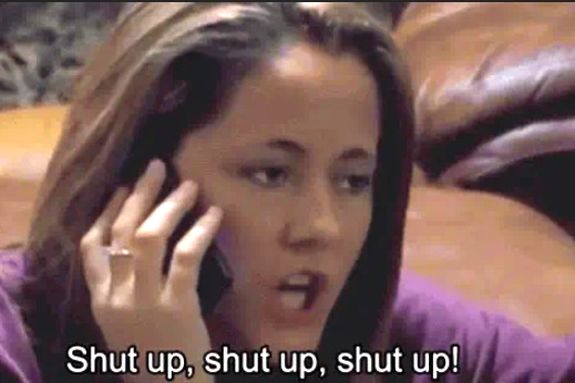 Jenelle stayed uncharacteristically quiet this week, as her former (and only) friend from 'Teen Mom 2', Briana DeJesus, revealed to the world that their friendship is over. In an interview, Bri stated that Jenelle got upset when Briana told a media outlet that she did not believe that MTV would be bringing Jenelle back to 'TM2.'Bri's comments resulted in Jenelle messaging her to say she can't be trusted…and Briana getting uninvited to Jenelle's makeup line launch. (The HORROR!)
While Jenelle didn't do her usual course of action (i.e. tweet and delete about Briana, post her phone number and/or rant on Instagram Live about her, etc.), she did answer a fan's question about the situation, revealing why she got mad at Briana.
Apparently, if you want to say the name "Jenelle Evans Eason" in the press, you have to get the OK from The Lady of The Land herself!
"I just prefer no one mentions my name in the media period without texting me and asking if it's OK," Jenelle wrote. "Sick of drama in my life and horrible things being written about me."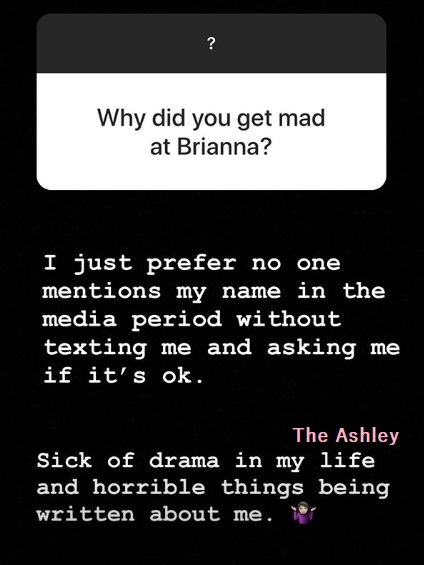 Addie Calvert Was All Of Us
With so many of the 'Teen Mom' kids starting school this week, the moms were posting plenty of First Day of School pictures to social media. While most of the kids posed smiling with those chalkboard "First Day of School" signs everyone seems to have, Addie Calvert– daughter of Leah Messer and Jeremy Calvert– was not feeling it.
The 'Teen Mom 2' parents posted Addie's hilarious "First Day of School" first grade photo to social media…and people could definitely relate!
"Addie vs. the twins on the first day of school! The twins struck a cute pose and Addie is always a MOOOD!" Leah wrote.
"Addie sure looks to be in a great mood this morning… hahaha," Jeremy captioned the photo.
Farrah Abraham Offers Amber Portwood Some Actual Decent Advice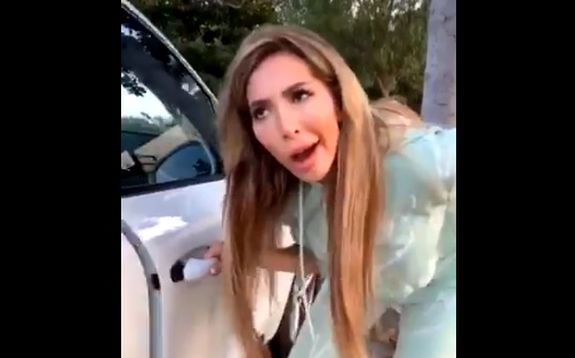 Farrah was once again flapping her overinflated lips to the press this week. In an interview with Hollywood Life, Farrah decided to give her former 'Teen Mom OG' co-star, Amber Portwood, some advice regarding her bad situation with baby daddy Andrew Glennon.
For once, Farrah did not talk in her signature "Farrah Speak" word scramble. In fact, she actually gave some heartfelt and kind advice to Amber, advising her to stay single for a while.
"I'm empathetic to what she's going through but I really really hope that she can be alone, go solo, be a solo girl and be that strong independent fierce woman that I know is inside of her and who can easily have two kids on her own," Farrah said.
After that, though, Farrah started to bust out the "Farrah Speak" we have come to expect from the Backdoor Teen Mom. She stated that she thinks that Amber and Andrew have broken up following Amber's arrest.
"They've definitely probably splitted ways after that," she said. (And…no, that is not a typo)
"I can only imagine, this is her second go round of her losing custody of a child and I'm sure that's not taken lightly," Farrah added.
Jenelle Evans Lost Out on Another Promo Deal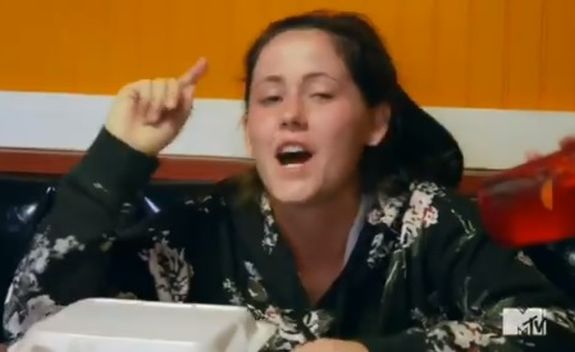 Jenelle has been known to hawk some pretty ridiculous things over the years: from waist trainers to magical weight loss elixirs to the Little Kaiser (#NeverForget). She, like many of the other 'Teen Mom' stars, will shill just about anything for a buck.
Since losing her lucrative job on 'Teen Mom 2,' Jenelle seems to be getting less promo deals offers coming her way, so fans were surprised when they saw Jenelle promoting a product called the Prana Mat, an acupuncture massage tool. People were quick to rip the company on their Instagram, calling them out for hiring Jenelle.
"Well I sure won't buy these ever.. not when you have partnered with Jenelle Evans/Eason. Apparently your company doesn't do its research or doesn't care that she's been arrested over 12 times and she allows her husband to abuse her kids and torture/ kill her dog in front of the family. No thanks," one person wrote in the comment section of one of the company's posts.
"Unfortunately, I will not be trying your product due to the fact that you support dog abusers/killers, child abusers, domestic violence, etc. Should've said no to Jenelle Evans," another wrote.
The company was swift to take action, publicly announcing that it had asked Jenelle to take down the ad for their product, and stating that they were no longer working with the fired 'Teen Mom 2' star.
"Hi, you are right, we do not want to be associated with this situation and we failed to do our due diligence," the company responded to one person's comment. "We are against all kinds of abuse. We have strong values, love animals, advocate for the rights of children and support women…"
"This collaboration most definitely went against our principles and has been removed," it wrote to another person.
The ad has been removed from Jenelle's Instagram account.
(Photos: MTV, Instagram)