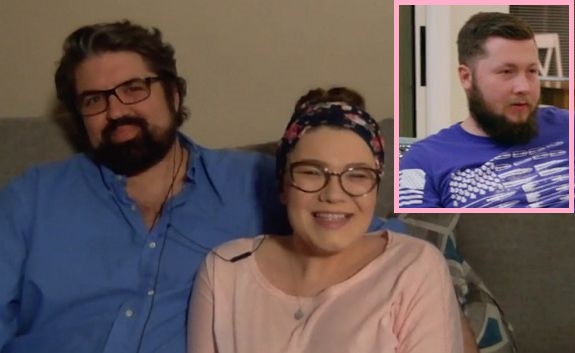 Shawn Portwood has spoken out, following the release of a third leaked audio recording featuring his sister, Teen Mom OG star Amber Portwood, verbally abusing her then-boyfriend Andrew Glennon. In a series of tweets posted on Wednesday, Shawn— aka "Bubby"– revealed that he had tried in the past to get Amber's 'Teen Mom OG' co-stars and friends to help her, but they did not.
Shawn also claimed that he had no idea how bad things between Andrew and Amber had gotten. (In the three leaked audio clips, Amber can be heard screaming, cursing and threatening Andrew, and, in several of the clips, the couple's infant son James can be heard in the background.)
"Andrew did call me sometimes when they would argue but never mentioned anything of what's being mentioned now," Shawn told his Twitter followers. "He always told me it was a bad argument. And do you know what I did? I reached out to people but never got a response. The next day everything was fine according to him."
In a comment posted to the official "The Ashley's Reality Roundup" Instagram page, Andrew wrote a note to Shawn, claiming that he asked Shawn to help him with Amber. It appears that Shawn may have been answering to what Andrew wrote.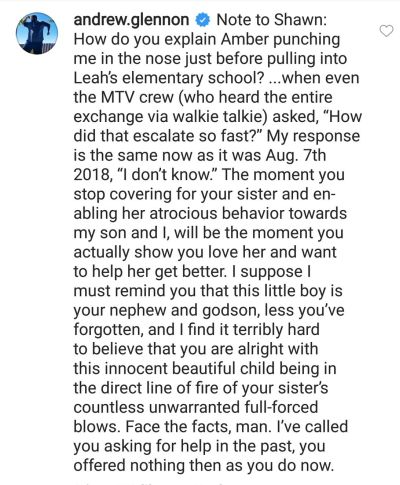 "I really don't know how you people can expect me or could expect me to have done more. When he called because they were arguing I would call and talk to her. When things were bad with her postpartum I reached out to other cast members on the show and got vague responses," Shawn wrote in another tweet.
Amber's co-stars Maci Bookout, Catelynn Lowell, Tyler Baltierra and Cheyenne Floyd had all been very vocal of their support for Amber…until the audio clips were released last week. In the days since then, all of them have released statement encouraging Amber to get help.
"The same cast members who are blasting her now about the audio that has come out I reached out to to try to get her help," Shawn wrote. "Whether it be through therapy that they may have taken or to just have them call her and talk to her. Never did I get a reasonable response…
"I'm not saying who I reached out to," Shawn continued. "What I am going to say [is] that I reached out to a small network of people that I had access to to try to find her help. Those people chose not to say anything to me but now want to comment on the audio. And if those cast members did not receive any messages from me that I'm not talking about them and they have no reason to take offense to this. But the ones that I did reach out to know who they are."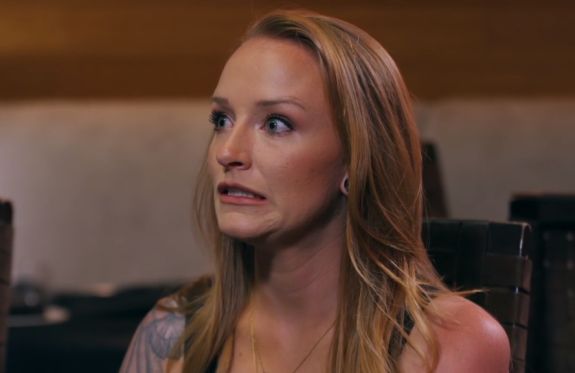 Shawn also stated that he did try to help Andrew himself.
"How do you say I'm victim shaming somebody?" Shawn tweeted to another person. "You ppl are blasting me saying that I blew him off entirely but I'm telling you that that's not the case. That's not victim shaming you idiot. I simply said he never portrayed the situation being worse than what he is now.
"You people are attacking me saying things like why didn't you do this or why didn't you do that. What do you expect me to do? Pack off my s**t up and move back to Indiana and hold her and Andrews hand during their relationship? I did what I could do from where I'm at."
In his tweets, Shawn stated that the three disturbing audio clips do not tell the full story of what went down, and he promised that Amber's fans (and haters) would find out her side soon.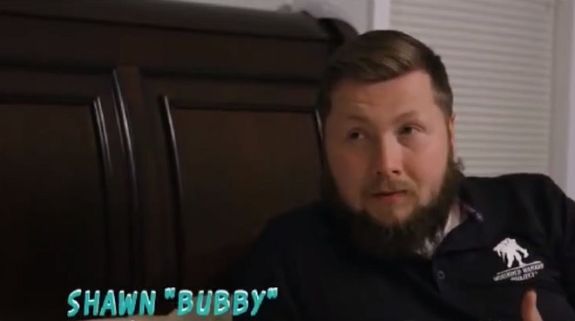 "I never deviated from the fact that Andrew manipulated and misrepresented what happened," Shawn wrote. "Everyone will get their answer soon enough. I understand that all this audio has been completely one-sided and that's fine. And she's been told that her actions were completely wrong.
"I promise you this. Whether people accept it or not proof is going to come out. Everything is going to come out. Everyone will get their answer soon enough. Still doesn't justify laying your hands on another person if she did that or saying the things that she said."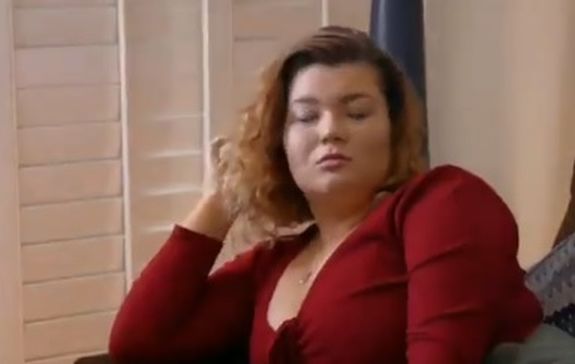 He then insinuated that Andrew was not the only person in the household who had suffered abuse.
"Everyone thinks that he's the only one that is a victim of domestic violence," Shawn tweeted.
However, when another Twitter user questioned Shawn if he was implying that Andrew physically abused Amber as well, he replied, "I'm no longer saying anything about this whole situation that's what I'm saying right now. I'm going to wait for it to take its course and I'm going to wait for everything to be presented."
The Ashley will continue to provide updates as more information becomes available. To catch up on all the stories in regard to the Amber and Andrew's feud, click here.
RELATED STORY: 'Teen Mom OG' Stars React to Disturbing Leaked Audio of Amber Portwood: Farrah Abraham, Catelynn Lowell, Shawn Portwood & More Release Statements
(Photos: MTV, Instagram)