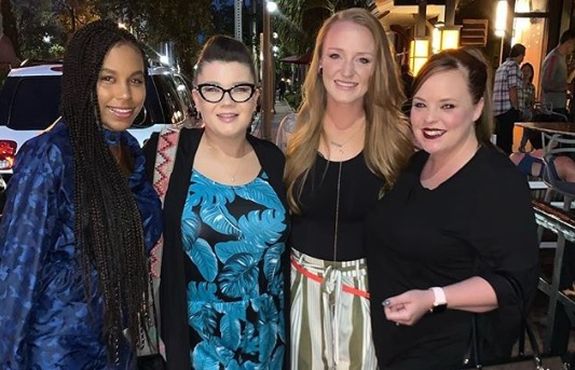 Amber Portwood's friends are starting to speak out, following the release of two disturbing audio clips featuring the Teen Mom OG star threatening the life of her baby daddy Andrew Glennon.
Some of Amber's 'Teen Mom OG' cast mates have released statements, while others have chosen to remain silent. As of Monday morning, The Ashley's sources tell her that Amber has not been fired; however, that does not mean that she will not be soon. (As The Ashley told you, a conference call was held on Thursday with the show's top executive producers to discuss the audio.)
MTV has not yet said anything regarding the audio clips— both of which were recorded before Amber's July 5 arrest— but The Ashley has put together everything that has been said in regard to the recordings.
On Monday, Farrah Abraham spoke out about the recordings for the first time. In a message posted to Instagram Stories, Farrah did not mince words when it came to revealing her feelings. (She also gave The Ashley a shoutout!)
"If all the 'moms' on this show support this behavior their all unfit moms, the show is responsible for this relationship, this child abuse," Farrah wrote. (The Ashley has posted Farrah's statement exactly as she wrote it, grammatical errors and all!)
"It's disturbing, disgusting and illegal."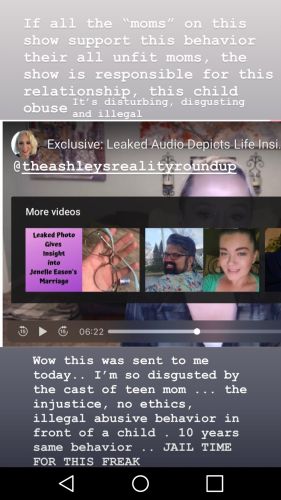 "Wow this was sent to me today…" she continued. "I'm so disgusted by the cast of teen mom…the injustice, no ethics, illegal abusive behavior in front of a child. 10 years same behavior…JAIL TIME FOR THIS FREAK!"
In a second message, Farrah wrote, "Thank you for sharing this as this show allowing children to be used, abused, mistreated and puppets for show is completely sad, disgusting, heartbreaking and illegal. This child [James], like Leah, needs to be far away from the freak Amber who doesn't want to watch her own child."
Farrah's mom Debra Danielsen was slightly more diplomatic in her statement, which she sent to The Ashley on Monday.
"I believe Amber must take time out to get the proper medical treatment she needs," Debra told The Ashley. "I know inside is a wonderful woman who is struggling and wants to be her best, but her support system has been weak to non-existent. I really think she has been misdiagnosed and hasn't received medical treatment that would make her feel tremendously better."
Amber's cast mate Catelynn Lowell told her followers that she was not aware that the audio clips existed. (Cate had been very vocal about her support of Amber after the arrest in July.)
"I would hope that from watching my journey for 10 years that you all would know that I do not condone violence of any sort especially in front of children… my heart breaks… and I am truly sad…" Catelynn wrote on Friday. "I in no way condone violence!! I hope she gets the help she needs…
"Just know that I didn't hear that audio till all of you did and I'm so sad and heart broken…." she added on Saturday.
Catelynn's husband Tyler Baltierra has been outspoken since the audio broke.
"Honestly…my heart is really saddened by what I have heard," Tyler tweeted on Friday. "I just pray that everyone gets the help they truly need in this situation. Abuse is NEVER okay…EVER!"
In a Twitter conversation with the vlogger who released the audio, Tyler was asked if he and the other 'OG' castmates plan to fight to get Amber off the show, just as some had done to Farrah years earlier.
"We never 'fought' producers to get Farrah off the show, we don't have that much power, unfortunately." Tyler replied. "We just expressed our concerns to the producers about that situation. Which is EXACTLY what we did today about this current situation with Amber. This whole thing is devastating!"
When the Without a Crystal Ball vlogger accused Tyler of supporting an abuser, he denied her claims.
"How does my comment further support an abuser? I simply stated that I hope everyone involved in this sad situation gets the help that they need. I also never stated that I DIDN'T believe Andrew. I feel heartbroken for him & James!" Tyler wrote. "I have reached out to Andrew personally. I don't need to do it publicly. I am grateful for the support & sense of community social media can provide at times, but I have nothing to prove to anyone while being on it. I am very secure with my own heart's intentions & compassion."
Cheyenne Floyd, who appeared at Amber's court hearing in July alongside Catelynn and Maci Bookout last month, also released a short statement over teh weekend.
"All I can say is that I am a praying for everyone involved.. my heart is so sad after what I heard and I hope she gets the help she needs," Cheyenne wrote of Amber on Twitter.
Maci and the rest of the cast have been silent, as has Gary Shirley (Amber's other baby daddy). Amber's brother Shawn Portwood, however, has had plenty to say via Twitter in support of his sister over the past few days. In regard to The Ashley's story from last week that revealed all of the weapons that Amber kept in her house, Shawn replied, "None of that stuff is hers. Andrew bought all of that stuff. He bought a lot of it without her even knowing it with her money. He admitted to me that he bought them she's the one that told me that they were bought with her money."
In regard to the release of the audio clips, Shawn told Twitter users that things were not as they appear.
"Did you hear the entire clip? Or just the clip the Andrew wanted you to hear? I'm not condoning what she said but I will say this there's far more to that clip than what he gave them people to leak out," Shawn wrote. "He provoked her and provoked her and provoked her. Then when she finally snapped which I would too just not to the extent that she did he started with all the sweet talk and started recording her.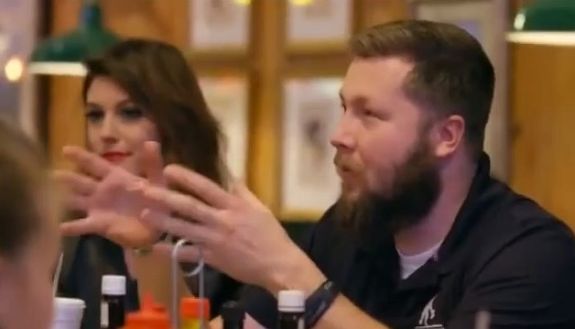 When the Without a Crystal Ball vlogger accused Shawn of supporting an abuser, he shot back.
"At what point has she ever been accused of or found guilty of abusing a child?" Shawn replied on Twitter. "Because someone said so that automatically proves guilt? Do you really know what the real motive was behind all of this? No you do not. There is so much more to this. I really wish you people would stop calling me an enabler. These recordings were from months ago. Since that time she's been going to a therapist and working on the issues that she has. I have never once condone what she did for what she said.
"The negativity and hatred from some of you is horrible. You people act like I should quit my job move back to Indiana and hold my sister's hand and bring her to a therapist every single day. I talk to her, I try to help her and I will always protect her," he continued. "You people act like Andrew made of roses. Yes she did wrong and she said wrong but don't believe just that little tidbit of what you heard. You heard only what HE wanted you to hear and automatically that makes her such a horrible person."
Shawn admitted that Amber was in the wrong for the way she handled the situation in the audio recordings.
"I just want you people to keep in mind that not everything is all butterflies with him like it's made out to be," he wrote. "Who do you think leaked that audio? He is the one that leaked that audio. He leaked what he wanted you to hear not what he did want you to hear…You literally can't justify that. But you also have to keep in mind that there is more of a backstory. You cannot justify how she handled herself because it's wrong. But you do realize he recorded it he knew when it was recording so he's not going to act how he was acting."
Shawn told his followers that, right now, Amber is staying off social media.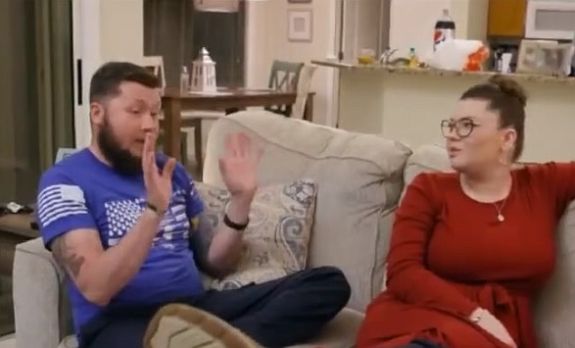 "That's because she's trying to block negativity right now so that she doesn't lash out and cause more grief on herself," Shawn wrote of his sister. "She wants so badly but to answer and comment on everybody's negative comments but she's trying to hold back…I've never said that every decision my sister made has been right. I've also never condoned her attitude ever. But I do know that what's happening to her is unfair. I will protect my sister because I know all of the good that she has done as well. If you don't like it oh well."
Shawn had plenty more to say on Twitter, but in one tweet, he promised Amber's fans that they would be seeing another side to the story soon.
"Thank you. [Andrew] lied to her and he used her and that's going to come out. The reason why you haven't heard anything from our side is because we're trying to let the courts judge it and decide it."
RELATED STORY: Exclusive! MTV Execs Discussing Amber Portwood's Future on 'Teen Mom OG' Following Leaked Audio Release
(Photos: Instagram, MTV)