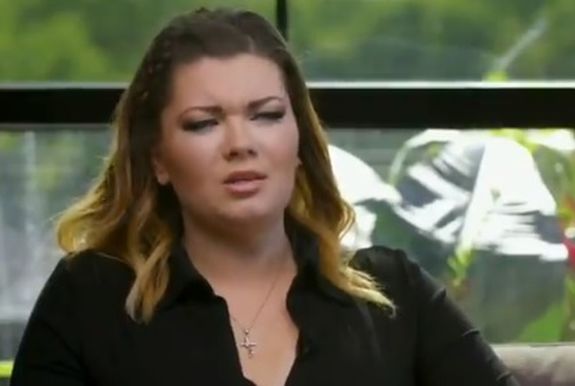 Amber Portwood was accused of pulling a machete on her now-ex-boyfriend Andrew Glennon in July, but that's not the only "unique" weapon the Teen Mom OG reportedly has in her possession! A new audio clip that was leaked on Thursday mentions that Amber also owns a sword— and The Ashley has all the details on that and all of Amber's other weapons!
In the audio clip, Andrew can be heard accusing Amber of slashing up surveillance cameras using her sword. The 'Teen Mom' star doesn't deny that she did this, and attempts to justify her actions.
The Ashley can confirm that Amber does, indeed, own a sword— and a source who has been inside Amber's house to film 'Teen Mom OG' confirms that the sword was kept in plain sight inside Amber's bedroom.
"She kept it leaning against her wall," the source tells The Ashley. "She even had it engraved."
The Ashley has obtained photos of the sword, which Amber had engraved with the words "Mother Goddess."
AS.YOU.DO.
You can check out the "Mother Goddess" sword below in photos obtained exclusively by The Ashley: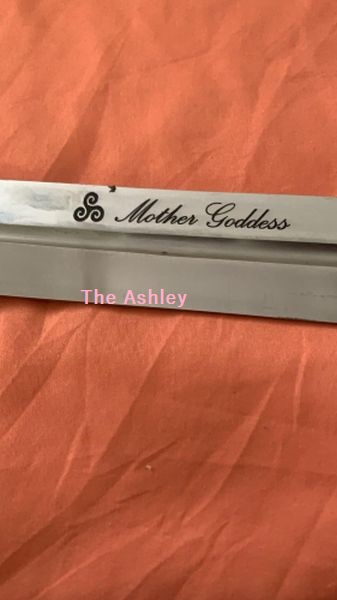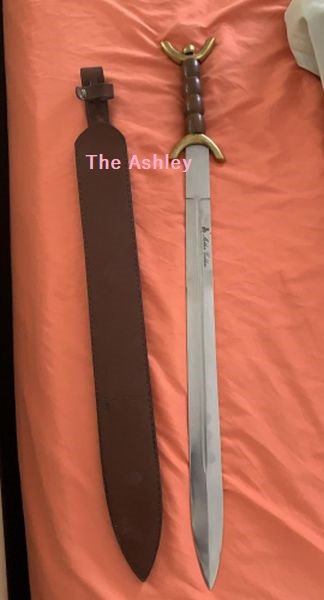 The "Mother Goddess" sword and the machete are not the only specialty weapons that Amber keeps in her bedroom, the source said.
"She also had a hatchet and a hunting knife, at one time or another, that people have seen [while filming was taking place]," the source said.
Amber– who is a convicted felon– is legally not allowed to own a firearm. In a court document obtained by The Ashley that discussed what allegedly happened between Andrew and Amber on July 5, it is stated that Amber purchased the machete "for protection" after hearing gunshots in her neighborhood. It is not known how long she had the sword and other weapons, though.
RELATED STORY: Leaked Audio From Inside Amber Portwood's House Proves Verbal Abuse of Andrew Glennon: 'Teen Mom OG' Star Heard Calling Him "Fat Piece of S**t" & Vowing to Stab Him
(Photo: MTV; provided)