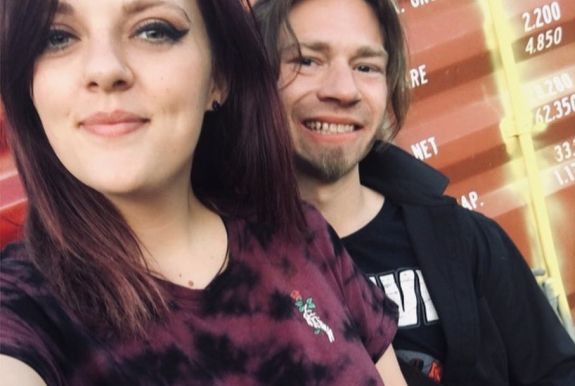 Days after Alaskan Bush People star Bear Brown announced that he and his ex-fiancé Raiven Adams were expecting a baby together, Raiven's mom is slamming Bear and the rest of his family on social media.
According to Soap Dirt, Raiven's mom, Kassy, recently revealed that Raiven signed a non-disclosure agreement with the Discovery Channel—the network behind 'Alaskan Bush People'—and is therefore limited to what she can say. However, because Kassy was not required to sign an NDA herself, she is able to spill what she says is the real reason Bear and Raiven split– just two weeks after announcing their engagement!
In her Instagram comments (which were screenshot by Soap Dirt before they were deleted), Kassy stated that Raiven found Bear to be "too unstable," which is why she wanted to call off their engagement.
To further complicate things, last week, it was revealed that the exes were expecting a baby together. Both Bear and Raiven stated in their baby announcement posts that they had remained friends despite their broken engagement.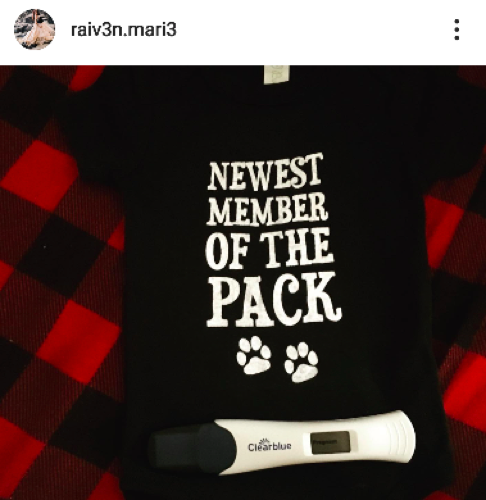 Kassy, who reportedly spent a month living with the Brown family, said her daughter put a positive spin on the split to keep the peace. She also claims that, since doing so, no one from the Brown family has reached out to her daughter—- not even Bear.
" … They haven't reached out since [Raiven] left nor cared to ask how she is doing," Kassy commented on her Instagram, which has since been deleted. "She's defending Bear to keep the peace and protect that family. But I'm not going to continue to be drug thru the mud without at least speaking my side."
The site goes on to reveal that Kassy's involvement with the Browns was actually what led to Bear and Raiven even meeting to begin with. Kassy was hired to photograph Noah and Rhain Brown's wedding and Raiven went along with her to assist, and met Bear. (Kassy claims that the Brown family allegedly broke their agreement with her and never paid her for the gig!)
Shortly after, Bear invited Raiven to visit the Brown family home, where the two eventually became a couple. (In other words, they humped and Raiven got knocked up.)
"Unprotected sex is always irresponsible but it happened. He has been friends with her for over a year so he was aware of her past," Kassie told someone on Instagram, later adding, "In my opinion, [Bear] used her for the attention and got irresponsible. Now he's trying to clean up the mess by allowing her to take the fall. That's sad."
Kassy said Raiven got to a point where she felt she needed to leave Bear in order to protect herself and their unborn child. Kassy also expressed some doubt about Bear and Raiven's plan to co-parent.
" … [Raiven] was used and treated like garbage after she decided [Bear] was too unstable to be in a relationship with. I'm not saying that they are bad or that they all deserve to be thrown under the bus but not one person has spoken out against Bear even though they all told Raiven to run. She is the one that asked him to say they were coparenting to avoid all the drama," Kassy explained. "But look at it now. It made it worse."
Kassy went on to assure her followers that Raiven wasn't looking to get any money from Bear and she also accused the Brown family of attempting to bribe her family.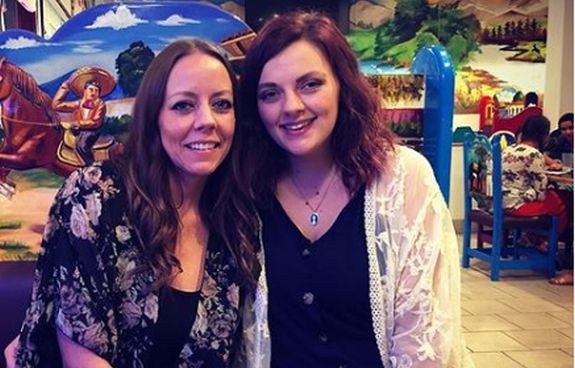 " … [Raiven] doesn't want his money or anything to do with him,' she said. "It's all about the baby now, she had to walk away to protect herself and her baby. He's threatened us both with DC [Discovery Channel], saying they will bury us if we don't keep quiet.
"Yes they offered me a place to live and a job on the mountain and I turned it down, no amount of bribery or money could make me live around the Browns."
Bear and his family have yet to respond to Kassy's claims.
RELATED STORY: 'Alaskan Bush People' Star Bear Brown & Ex-Fiancé Raiven Adams Are Expecting A Baby
(Photos: Instagram; Discovery Channel)