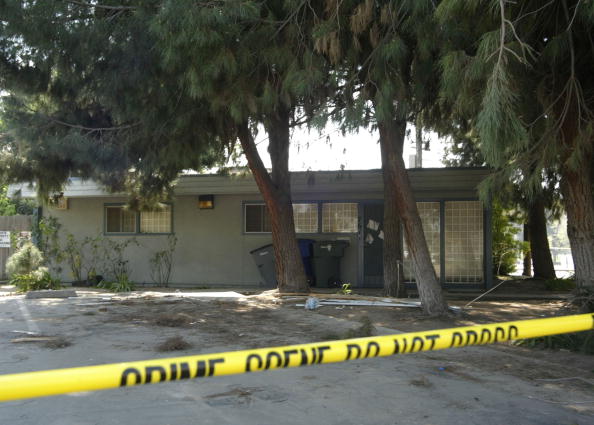 If house flipping and true crime are among your TV show genres of choice, Sony Pictures Television has you covered with their new series Murder House Flip.
"A new and totally unconventional series called 'Murder House Flip' is coming soon, and it's exactly what it sounds like: a home-makeover show that takes on houses where a murder happened. Kind of creepy, but also pretty intriguing," TODAY reports.
"We are thrilled to bring this one-of-a-kind series to life and dive into a world that combines America's two biggest TV obsessions: true crime and home renovation," said Elyse Seder, senior vice president of alternative and syndicated programming for Sony Pictures Television, in a press release.
While most home renovation shows focus on removing wallpaper and carpet, 'Murder House Flip' will also involve removing blood stains and shattered glass. Show producer Josh Berman said he hopes the show will "bring healing and solace to families living in the aftermath of tragic events by transforming dark places into healthy spaces."
According to TODAY, 'Murder House Flip' will feature, "a colorful cast of forensic specialists, spiritual healers, and high-end renovation experts. They'll uncover the crimes, shocking secrets and scandalous history of the homes."
In addition to Berman, who is also a producer of CSI, the show is being produced by Chris King, producer of Penny Dreadful, and author Katherine Ramsland.
It has not yet been announced which houses will be featured on the show, or what crimes occurred at the homes being renovated.
Given the show's unique premise, it's no surprise that Twitter is already abuzz with anticipation.
"My 2 favorite kind of shows in 1 #MurderHouseFlip #HomeRenovationShows #MurderShows" one person wrote.
"Already have it set to record! Fan from day one. Excited! Love it!" another wrote.
'Murder House Flip' will premiere on the mobile streaming service Quibi in April 2020. According to Vulture Quibi is, "the mobile-centric, short-form streaming-video platform, founded by former Disney and DreamWorks chief Jeffrey Katzenberg."
Guillermo del Torro and Steven Spielberg are also slated to bring some horror projects to the channel. In addition,Chrissy Teigen, Idris Elba, Tyra Banks and Jennifer Lopez will be starring in unscripted shows to Quibi. MTV will be reviving Punk'd and Singled Out for Quibi as well.
(Photo: Roger Hornback/Getty Images; Instagram)